Flow Designer Overview
Updated On 30 Dec 2020

2 Minutes To Read
---
Overview
Short for workflows, Flows are visual representations of systematic processes, created in the Studio using the Flow Designer and no-code Steps to achieve a desired outcome. This article reviews the Flow Designer's sections and panels.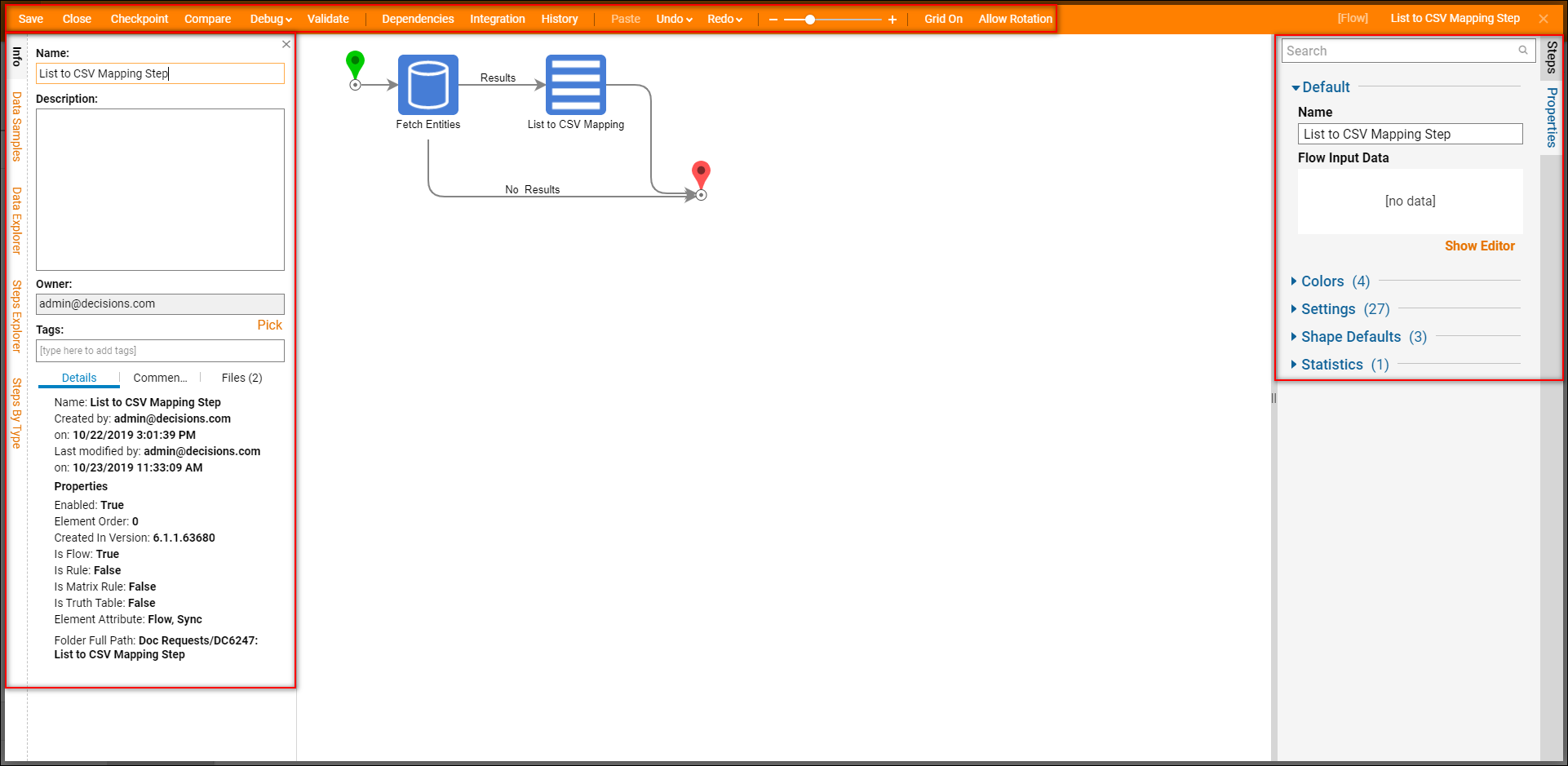 Info Panel
The Info panel shows descriptive information about the Flow like the name, description, what account created the Flow and when plus much more. Comments and Files can be viewed and added to the Flow here as well.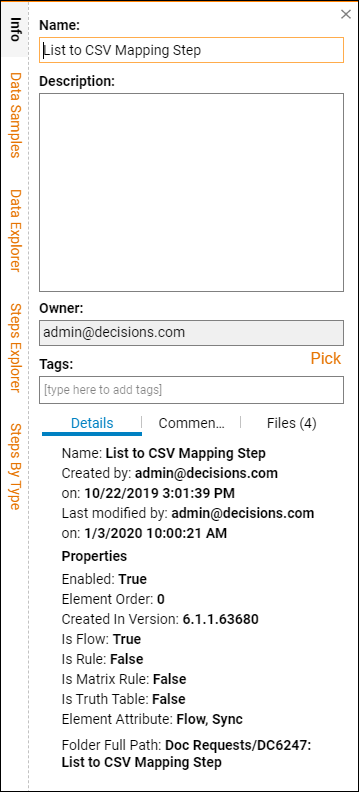 Data Samples Panel
In the Data Samples panel find Unit Tests and Sample Data. Here users can add new Unit Tests that simulate the user filling in that form with a Rule that evaluates the step results and the path that the particular flow. Sample Data is available on any Flow that has the same input parameters on the object itself.
About Unit Testing & Debugging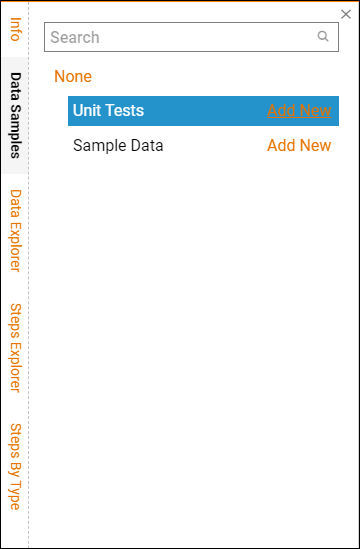 Data Explorer Panel
The Data Explorer panel shows all available data in the Flow. When selecting a data item in the Data Explorer, the steps taking in or out that data will be highlighted with arrows showing the direction of that data.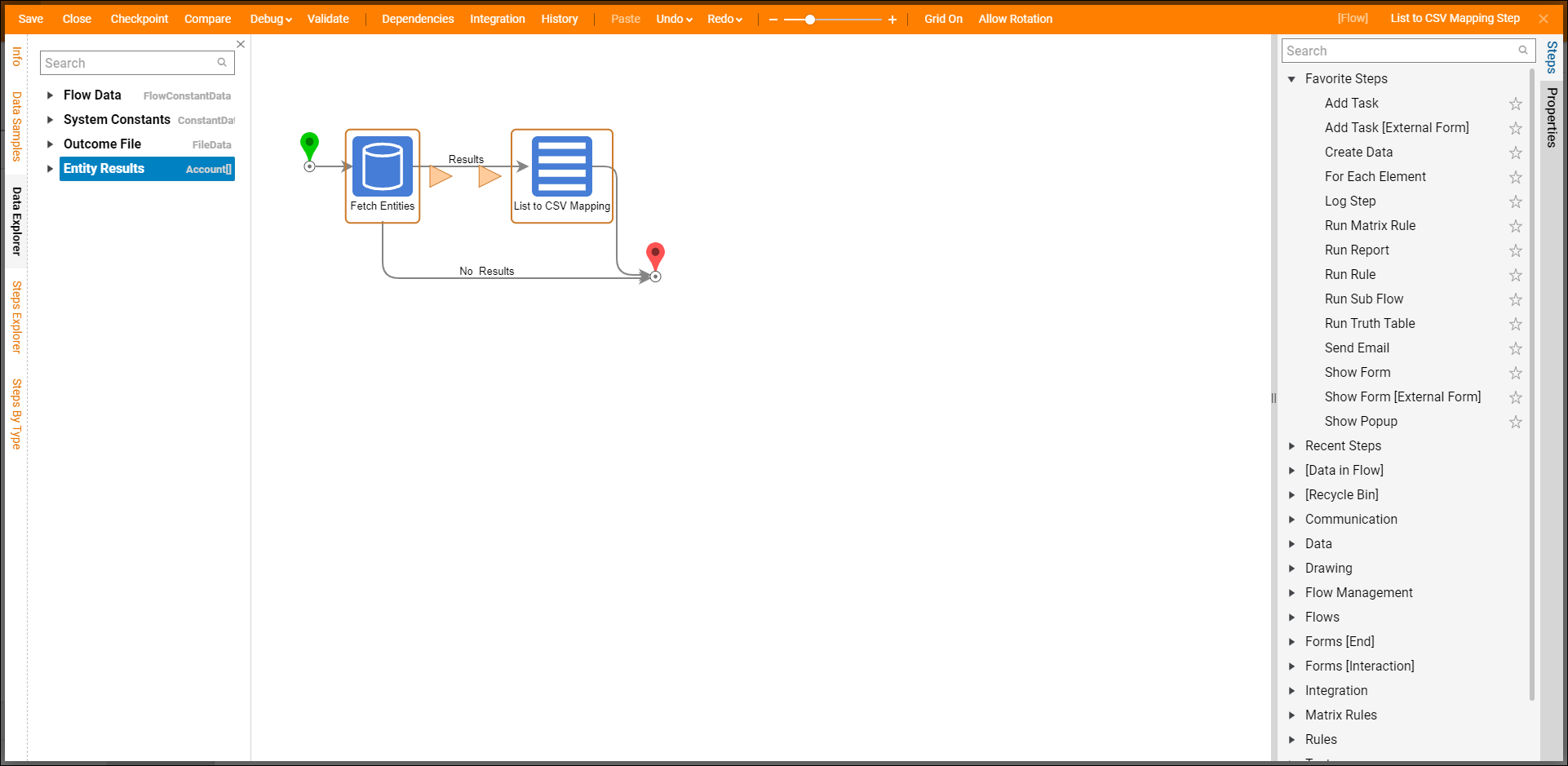 Steps Explorer Panel
Lists the steps in the workspace, when selecting one in the panel the step will highlight and pull up the properties for that step.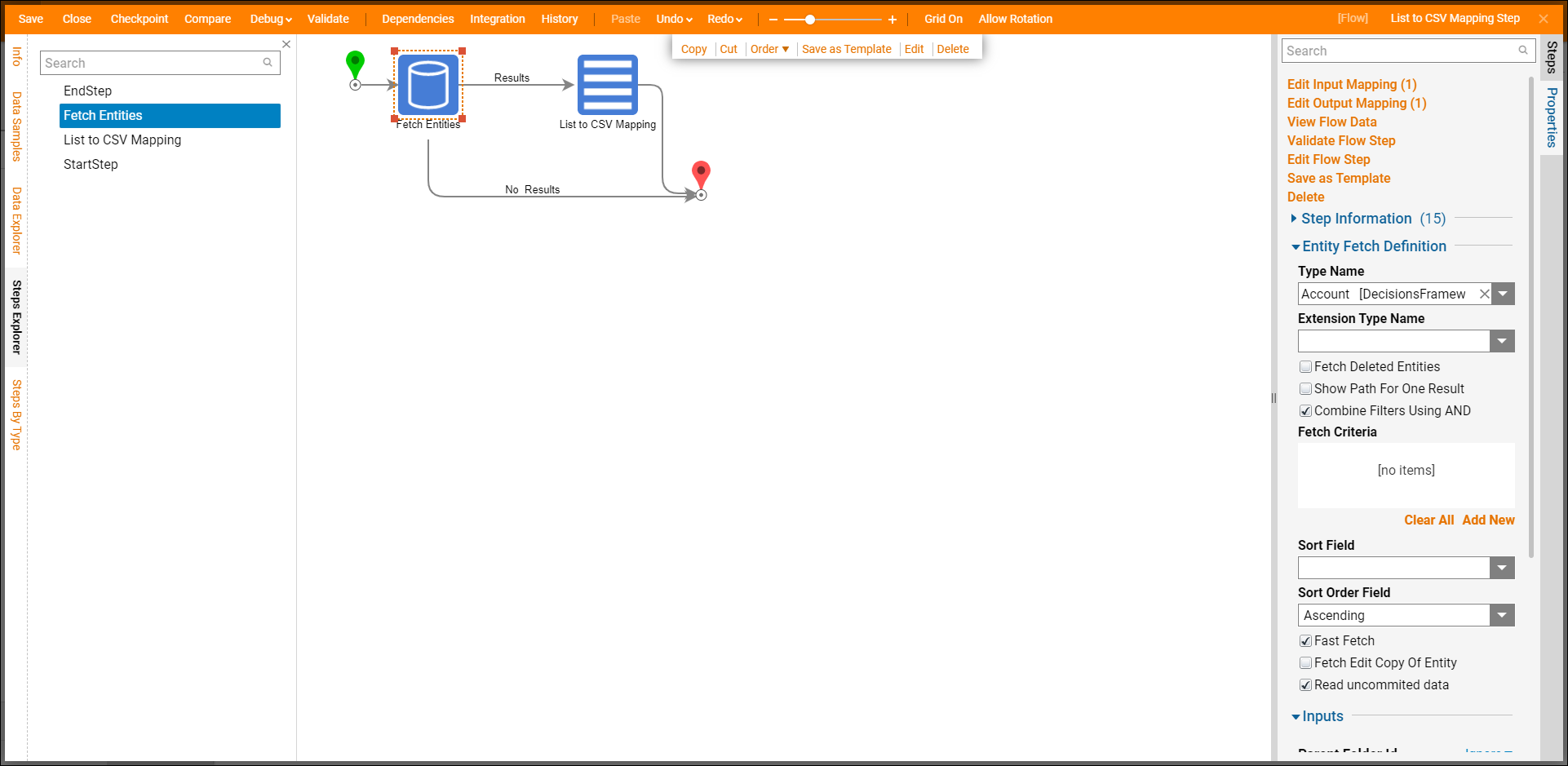 Steps by Type Panel
Similar to the Steps Explorer, the Steps by Type panel shows all the steps in the workspace along with the number of how many of those steps are in the flow.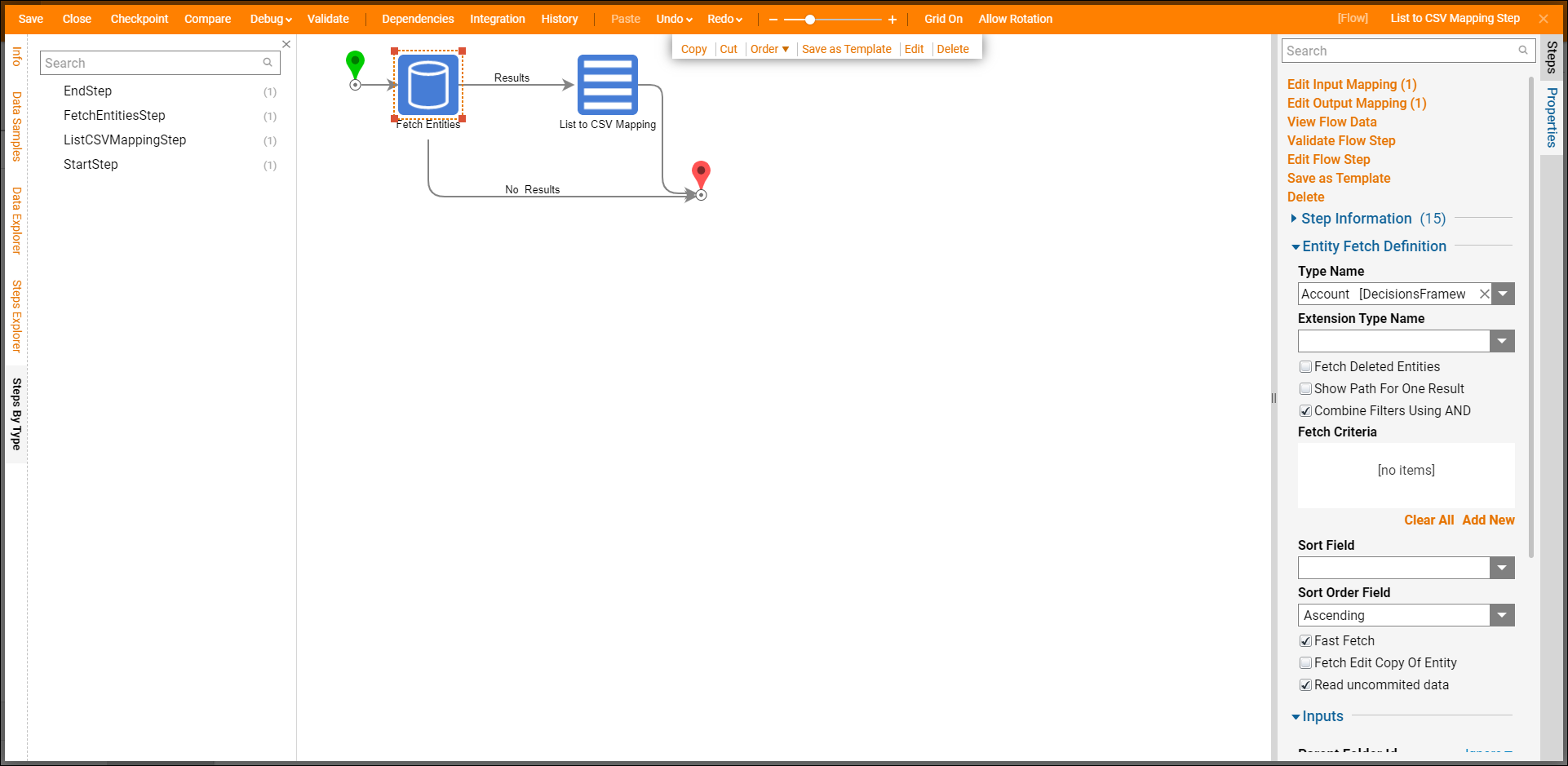 Steps and Properties Panel
The Steps panel is a library that holds all available steps. The Properties panel shows the Flow Properties. The Colors setting will allow users to change the background color and link colors. Settings allows users to change the Flow Behavior, Storage Policies, and much more. Shape Defaults allows designers to change the style of the lines between steps, and Statistics where users can choose for the Flow to Capture Statistics.
About Flow Settings
About Steps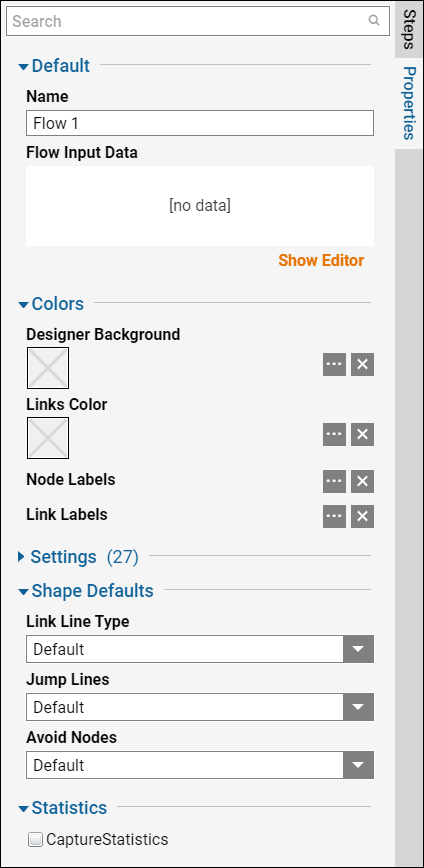 Top Action Panel

| Button | Description |
| --- | --- |
| Save | Save the Flow |
| Close | Prompts to Save and Close the Flow Designer |
| Checkpoint | Creates a backup entity in the history folder. Creating Checkpoints |
| Compare | Compares different flow versions, different versions are created with each save or checkpoint creation. |
| Debug | Allows users to test the flow for any logic errors. Using the Flow Debugger |
| Validate | Will check for any validation errors. |
| Dependencies | Shows what the Flow depends on and what depends on the flow. |
| Integrations | this page contains information on different ways to integrate with the sFlow. View Integration Details |
| History | View a report of every saved version of the Flow Viewing the History of a Designer Element |
| Paste | Will paste any copied steps or templates |
| Undo | Reverse the last design change |
| Redo | Remake the last design change |
| -/+ | Zoom |
| Grid On | Applies a grid to workspace canvas |
| Allow Rotation | Gives the ability to rotate steps |
Was This Article Helpful?
---