Using Flow Inline Fields to Extend Report Data
Updated On 15 Dec 2020

1 Minute To Read
---
Overview
Combining data fields into one column on a report can make reports more streamlined. Merged data can summarize information, assist in analyzing, or provide new insights into report content. A Flow that has Reporting Inline Field Flow Behavior can be added as a data field in Reports.
Test Reports
Using filters on large scale reports can severely impact performance. Please test those filters in development to avoid user impact
Example
In this example, create a Flow that will display the account's first and last name in a field from the Report's Data Source.
Begin in Designer Folder by selecting Create Flow to create a Flow. Name the Flow, select Create to proceed to the Flow Designer. The Flow Designer opens, within the Properties panel under Settings > Behavior Type select Report Inline Field Flow.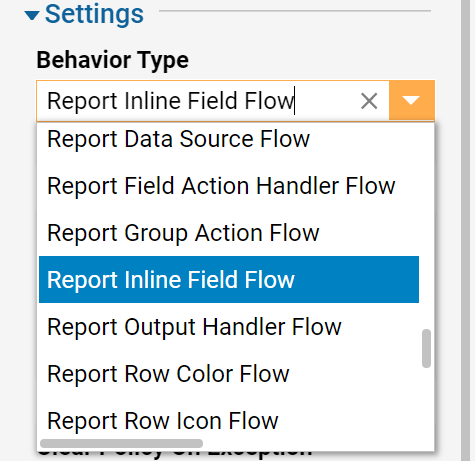 Add the Get Cell By Name step from Data > List > Dynamic Row. Chose Constant under Inputs > name, type first_name. Select Report Row from flow for row.
Note
Pay attention to the
name
on this step. The name input for the
Get Cell by Name
step must match the SQL statement name that is used to access the field needed. Find the SQL statement with that information by selecting the "View SQL" button on the report.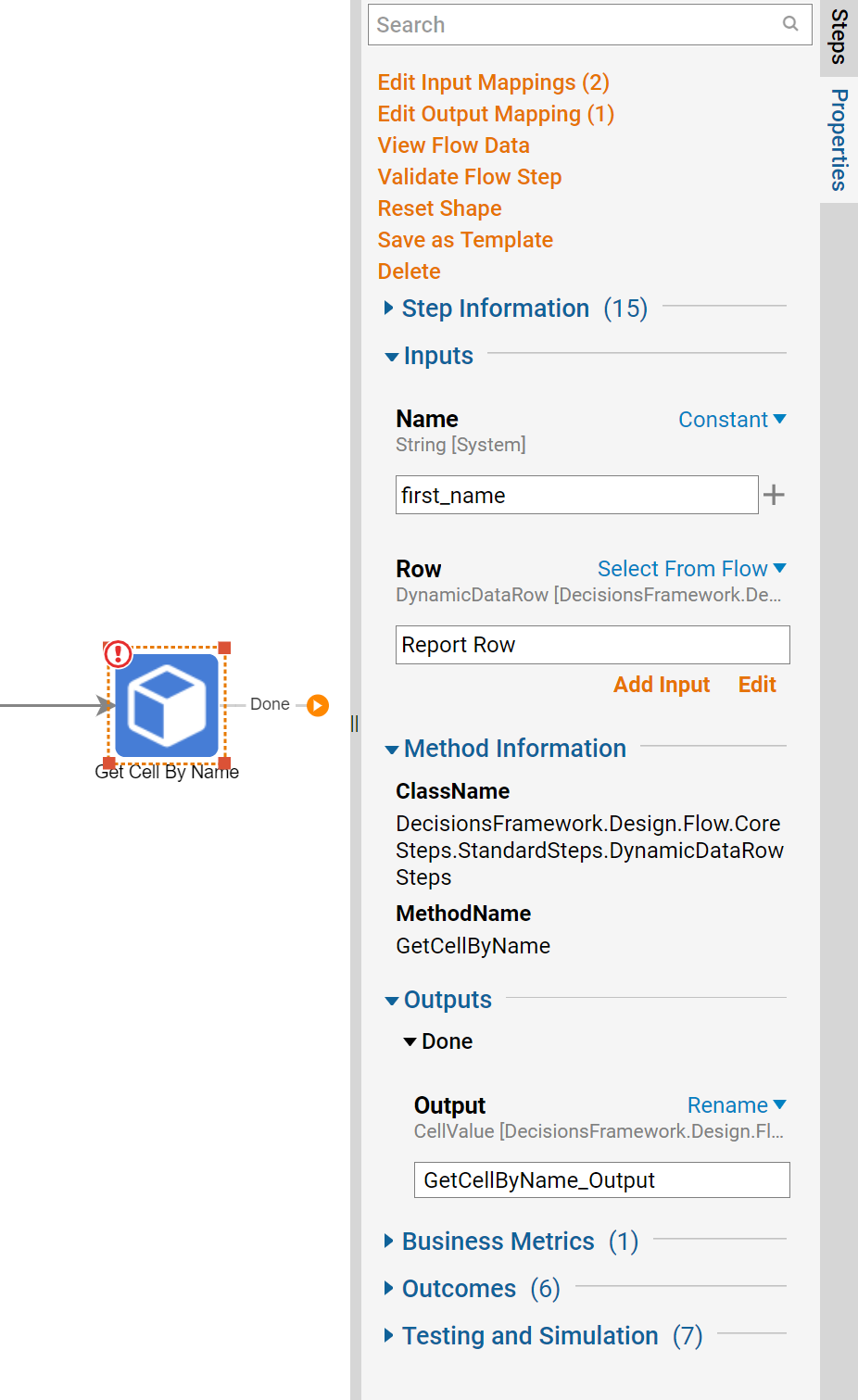 Add another Get Cell By Name. Chose Constant under Inputs > name, type last_name. Select Report Row from flow for row.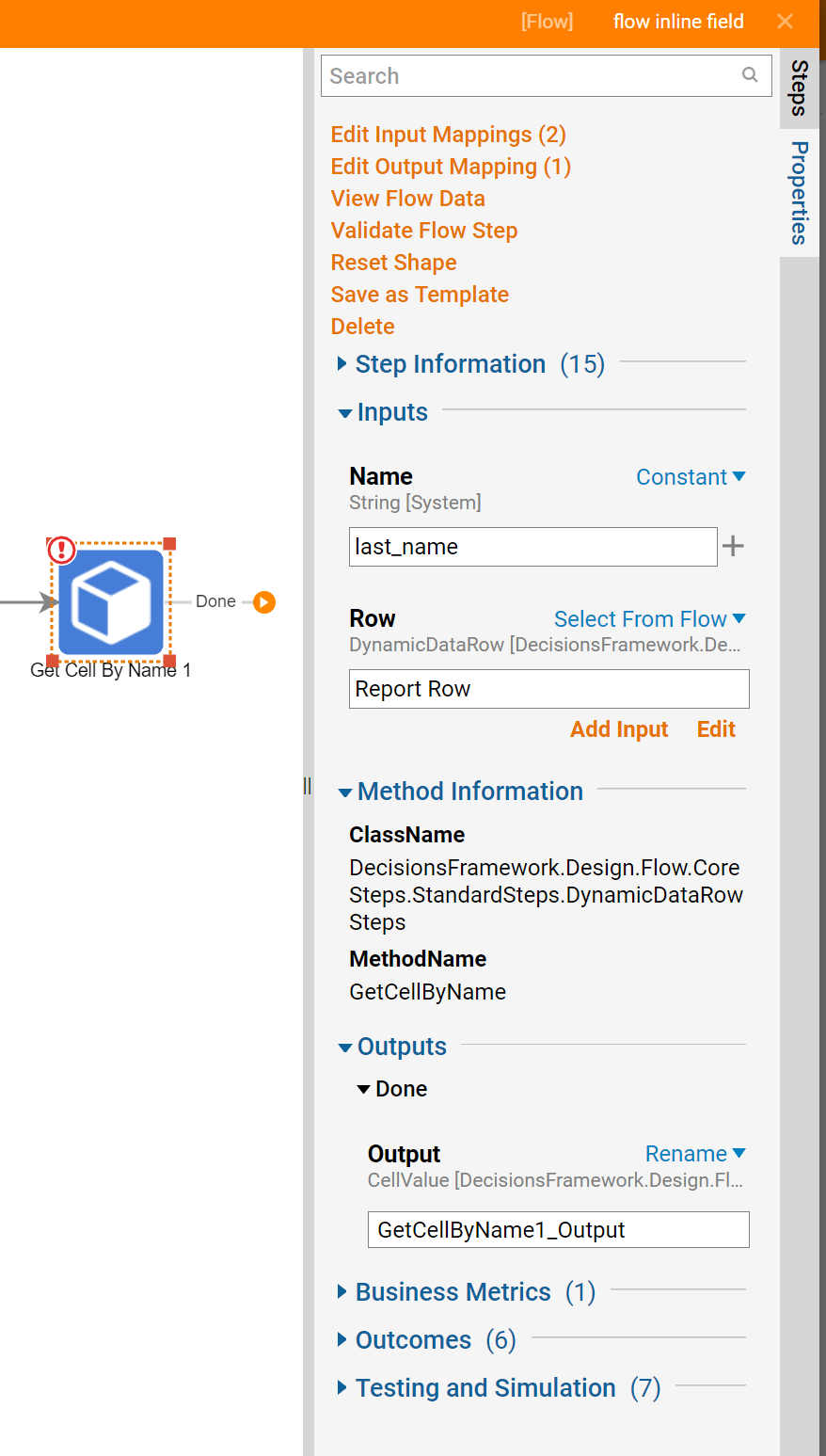 In this Flow Behavior, the Output step has an OutputString that will be displayed in a flow inline field. Choose Merge Plain Text as the mapping type for this output. Select Show Editor to configure the Merge Text Plain.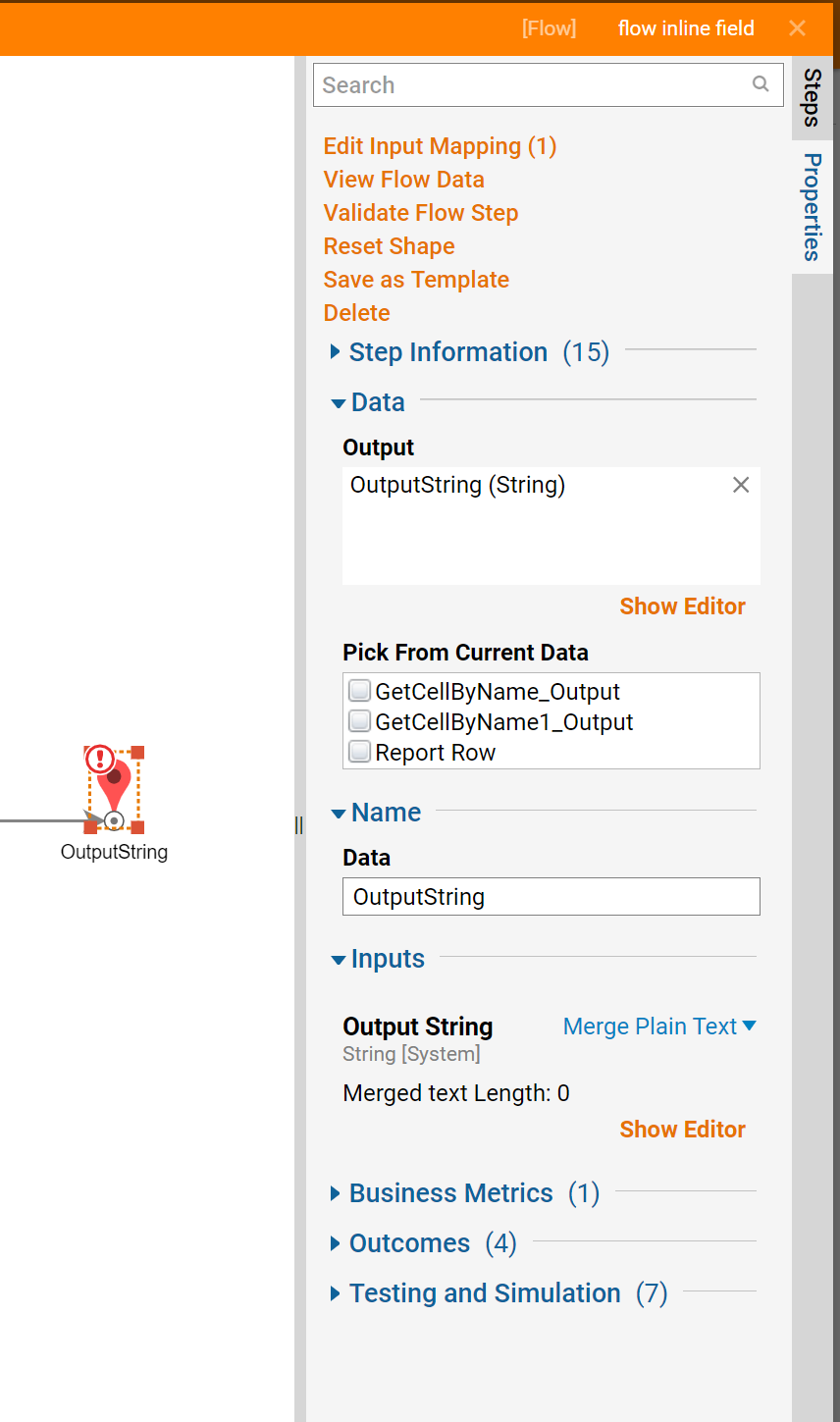 Within the Merge Text Editor select GetCellByName1_Output.TextValue and GetCellByName2_Output.TextValue. This will display the first and last name as the output. Save and close this dialog. Then save and close the flow.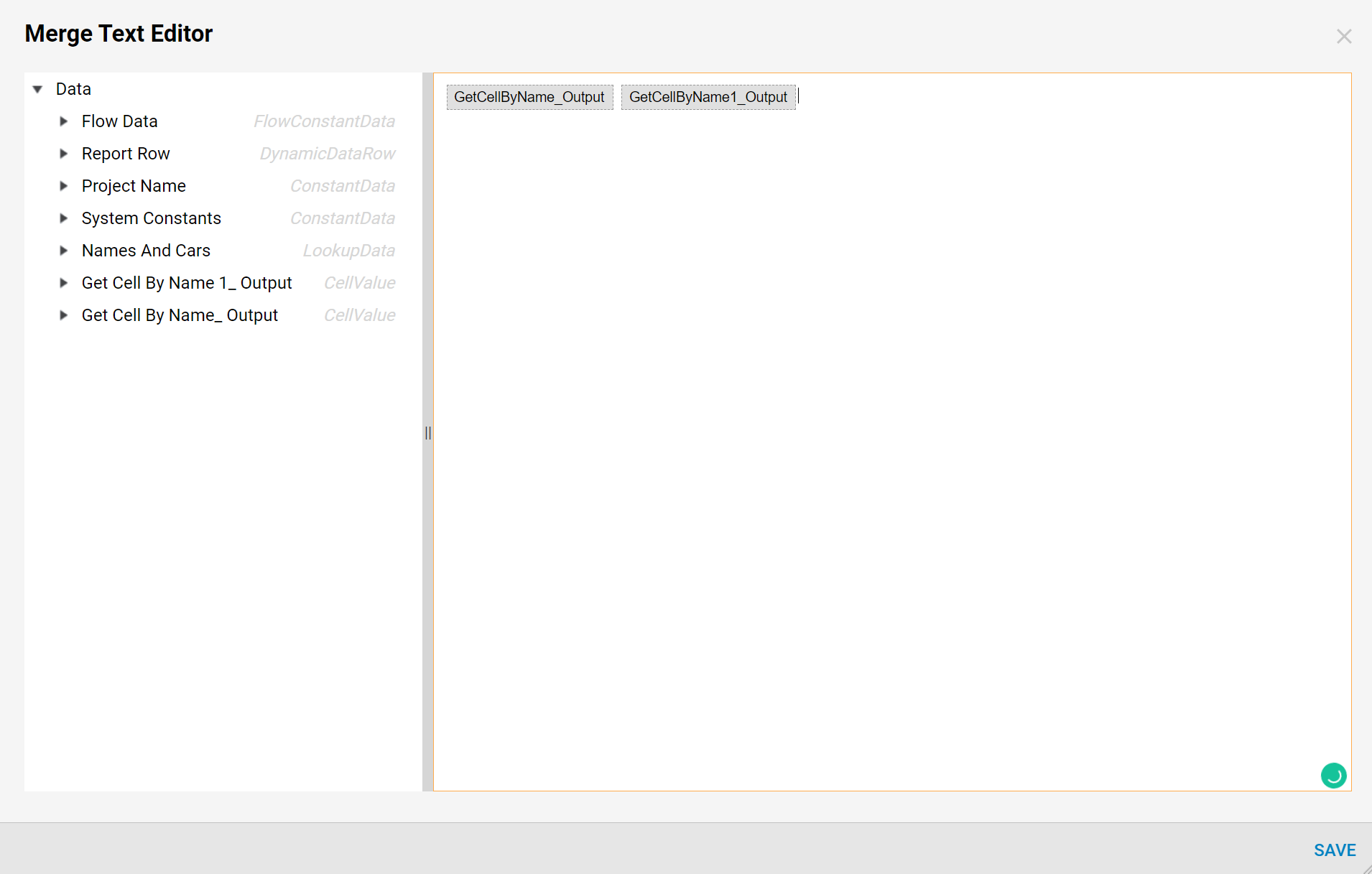 Back in the Designer Folder create a new Report, name it and select Create to proceed to the Report Designer.
In the Report Designer, expand Data Source > Common category. Select Account Data Source link to add it to the Report.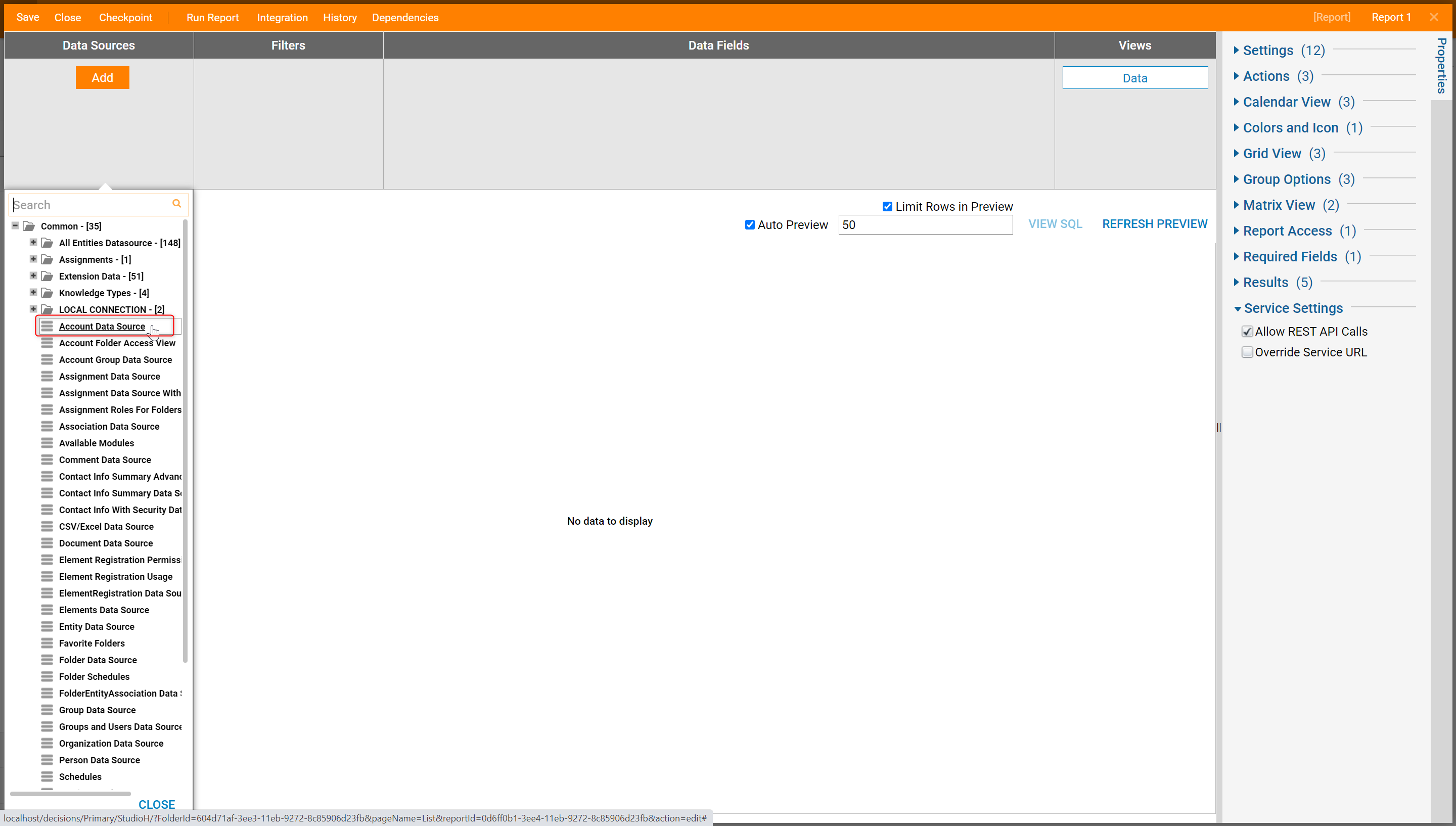 Under Data Fields, expand Calculated Columns category, select the FlowInlineField element.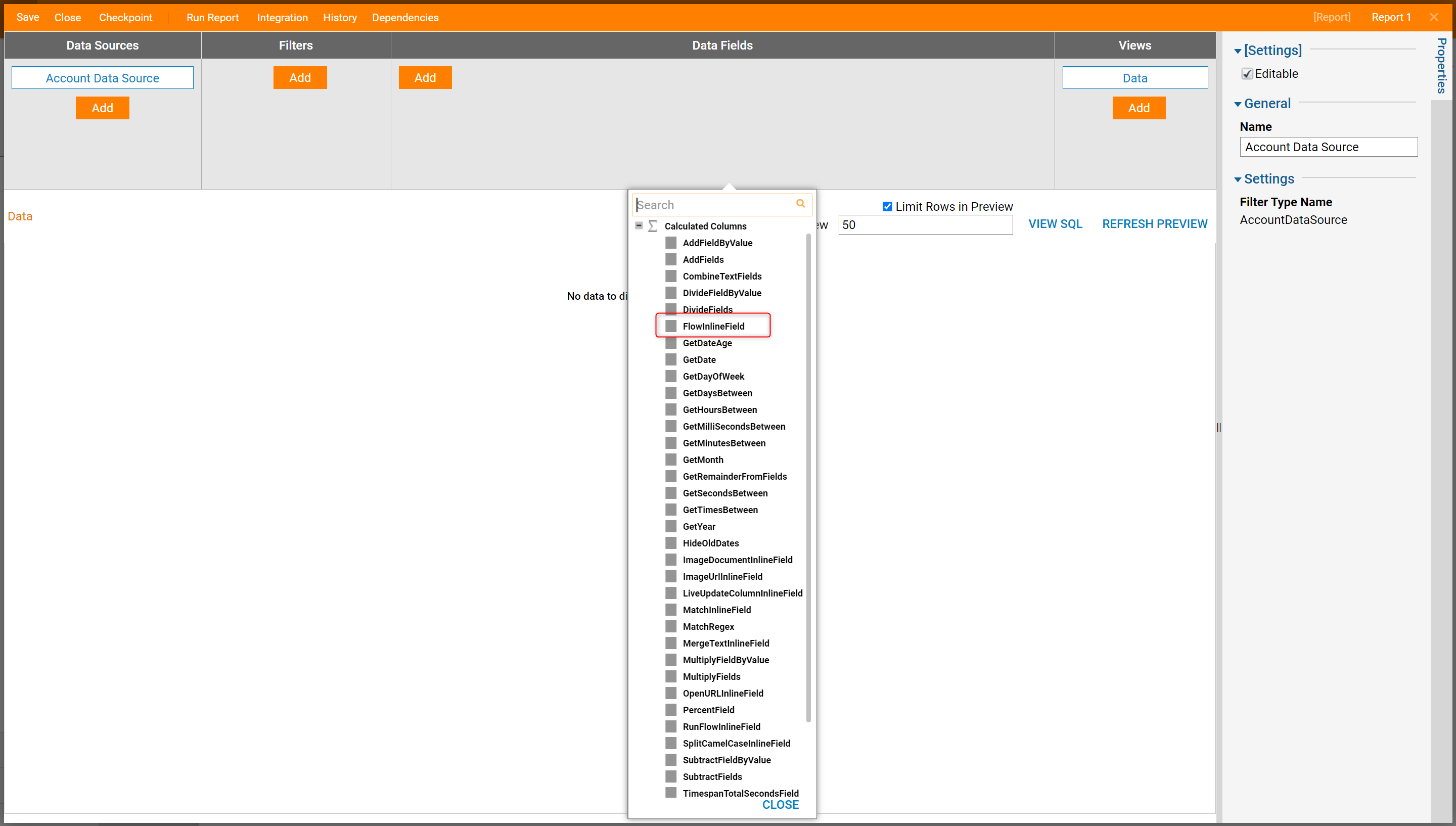 In the resulting dialog, select the Flow that was created previously in this tutorial. Select OK to save and close.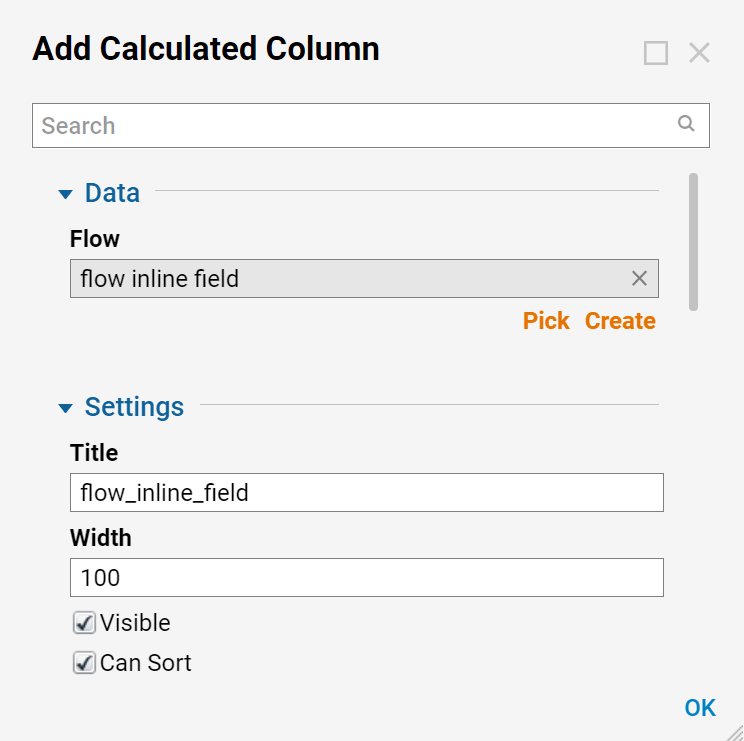 See that the flow_inline_field Column was added to the Report. And as expected, it displays the first and last name from the Account Data Source.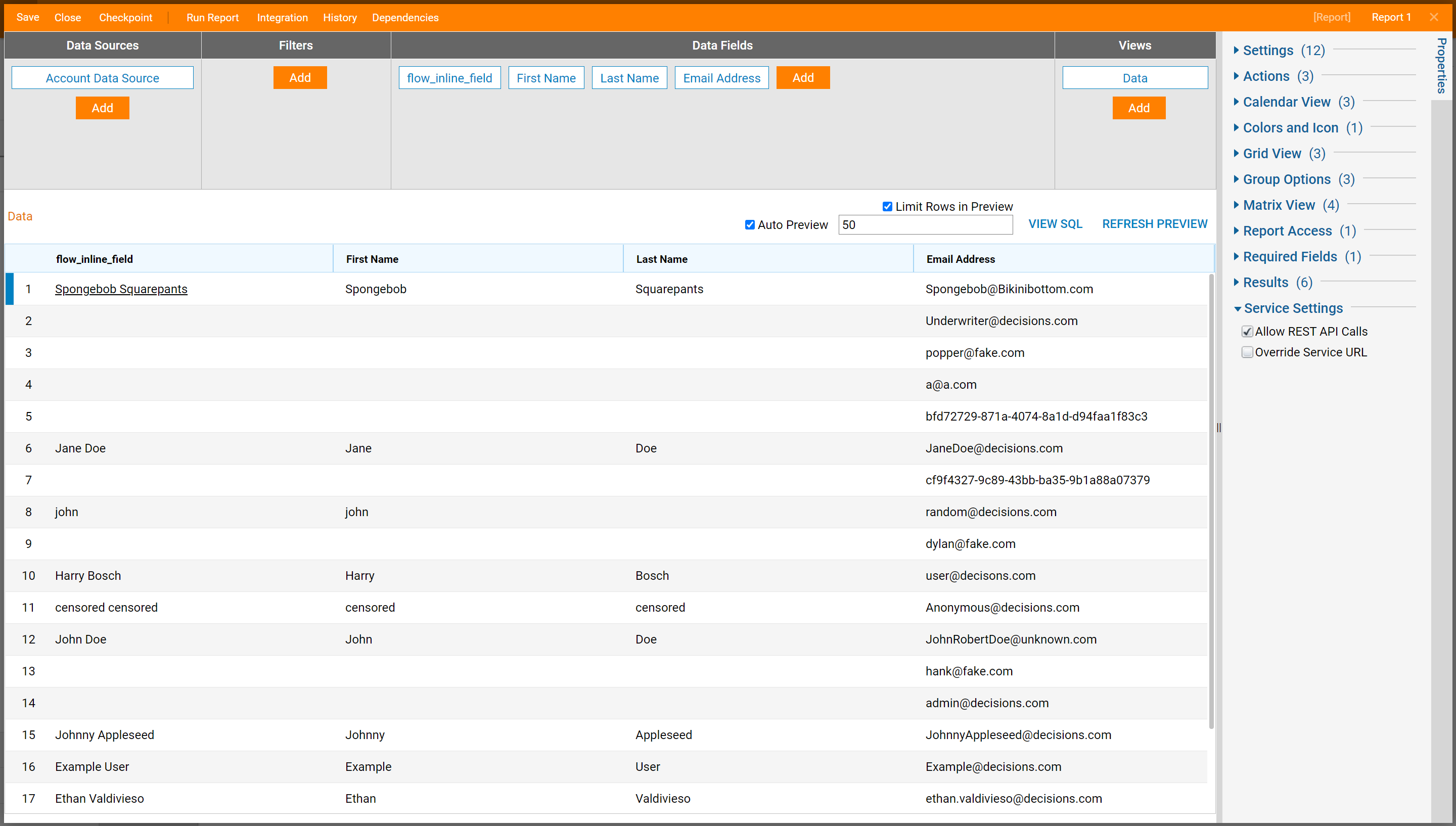 Was This Article Helpful?
---