Clearing Active Form Flows
13 Jul 2022

1 Minute to read
Clearing Active Form Flows
Updated on 13 Jul 2022

1 Minute to read
---
Example Lab Article
While Example Lab projects are resources for public use, articles and assets are not actively maintained. Screenshots and features are from the specified version below. These references may become dated as new versions are released.
---
Overview
Example Lab Details

Version
8.3.1
Root Folder
Article Example - Active Form Flow
Modules
None
Dependencies
None
For an Active Form Flow, values can be cleared using either a Create Data or Set Value on Form Control step. It is recommended to use the Set Value on Form Control step if only one field needs to be updated. If more than one field needs to be updated, then it is recommended to use the Create Data step.
---
Explanation
The following example contains a Flow and a Form configured with two Active Form Flows. The Form is designed with multiple pre-filled textboxes along with two buttons that trigger each Active Form Flow. When a button is pressed, the related Active Form Flow will be triggered. This will clear all fields on the Form or undo the latest change. Both Active Form Flow steps utilize a Create Data step, due to multiple fields being updated at a time.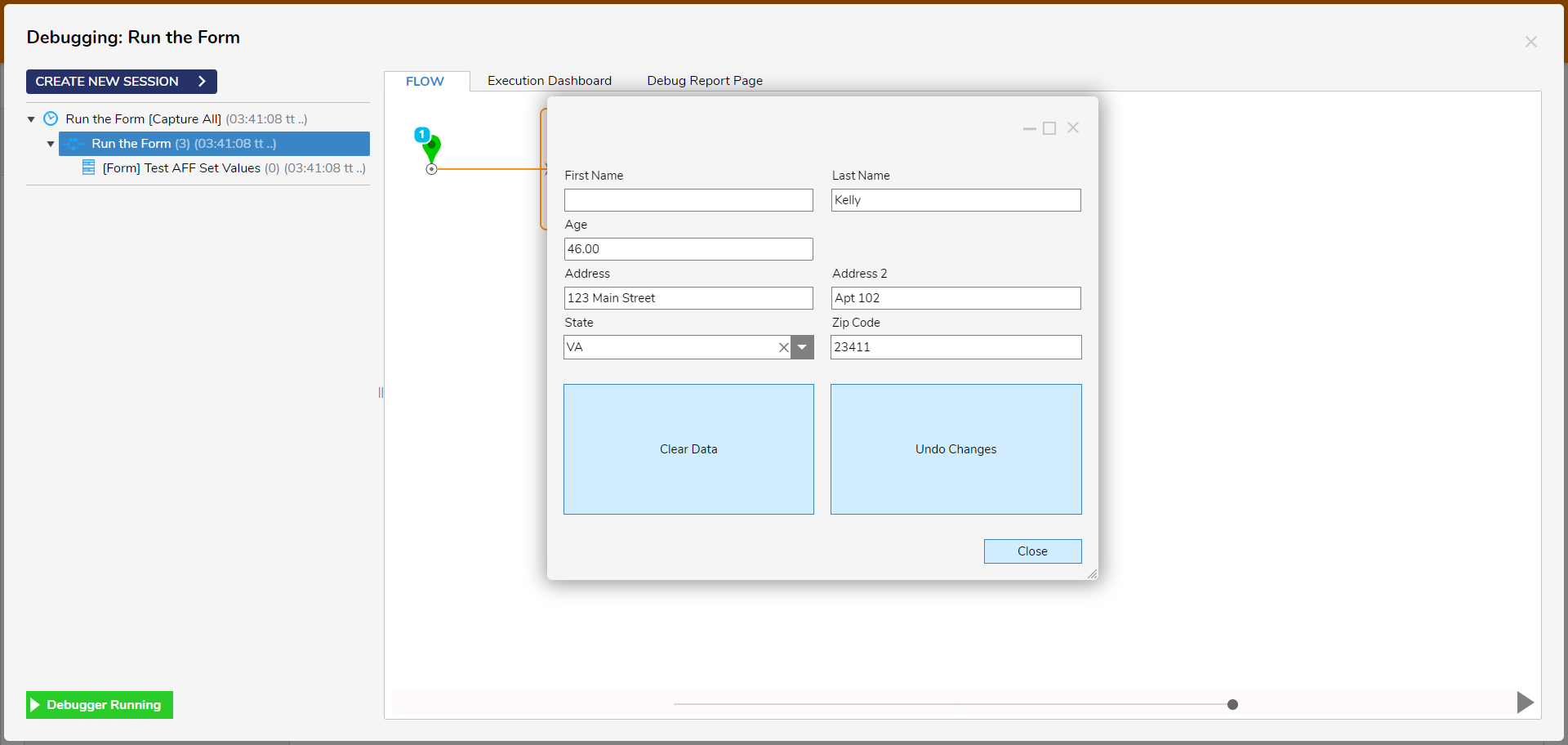 ---
Project Download
The examples attached were developed to be instructional and were not developed as officially supported components. For more information or to engage our service team to develop fully supported, production quality solutions, please contact services@decisions.com. Import the project below to a Decisions environment on version 8.3.1 or later using our
Importing/Exporting
article.
---
---
Was this article helpful?
---
What's Next