Example Lab Introduction
30 Jun 2022

1 Minute to read
Example Lab Introduction
Updated on 30 Jun 2022

1 Minute to read
---
Share feedback
Thanks for sharing your feedback!
Welcome to Example Lab
While Example Lab projects are resources for public use, articles and assets are not actively maintained. Screenshots and features are from the specified version below. These references may become dated as new versions are released.
---
Overview
Example Lab Details

Version
Specified version
Root Folder
Name of the project root folder
Modules
Name of the modules needed
Dependencies
Resource ID
The Example Lab is an article series that showcases a specific feature in Decisions by providing pre-built projects that can be imported into a Decisions environment. Once the project is downloaded from this article and imported, the reader can use the project explanation in tandem with the project itself in Decisions.
Example Lab articles feature an orange indicative banner at the top of the page and Example Lab Details on the specific requirements of the project to the right. These articles will provide an overview of what the feature or function does, as well as an explanation of how the build works.
Reference Articles are available below and the zip file containing the project itself can be found in the Project Download section.
---
Explanation
The explanation of an Example Lab article will describe how the overall build of the project works. Logic can be built in several different ways within Decisions, one example could have 10 moving pieces while another may have two. This explanation of the example will describe what elements are created, what function these elements have, what kind of data they move, and how they all connect to perform the specific function.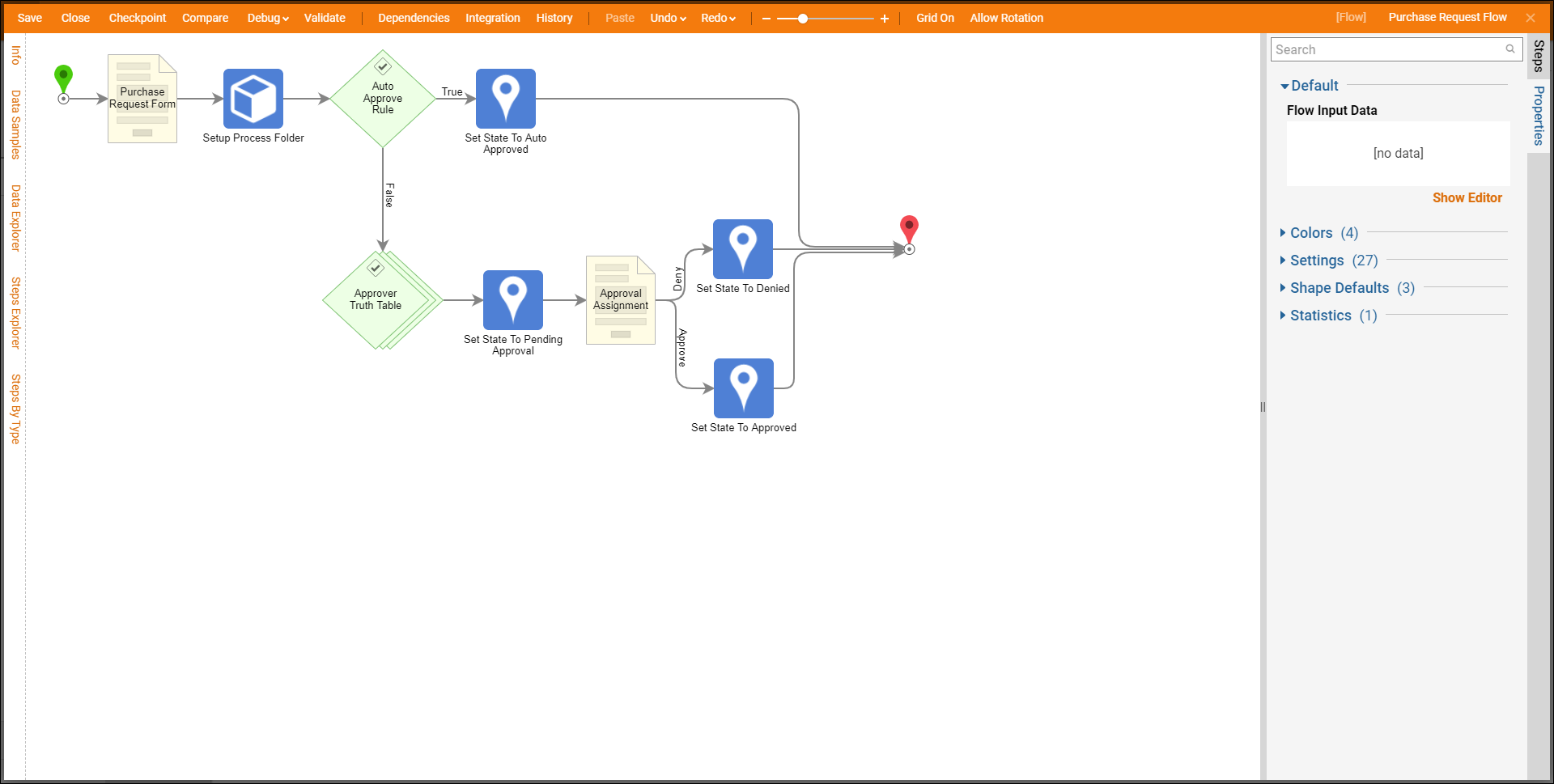 ---
Project Download
The examples attached were developed to be instructional and were not developed as officially supported components. For more information or to engage our service team to develop fully supported, production quality solutions, please contact services@decisions.com. Import the project below to a Decisions environment on version 6.x or later using our
Importing/Exporting
article.
This is where a downloadable version of the project will be located. It will appear as a clickable link in the box shown below.
---
---
Was this article helpful?
---
What's Next