Setting Form Size in the Flow Designer
26 May 2021

1 Minute to read
This documentation version is deprecated, please click here for the latest version.
Setting Form Size in the Flow Designer
Updated on 26 May 2021

1 Minute to read
---
When used in a Flow, a Form can be resized to specific dimensions.
Find the Form Size settings within the Flow Designer, in the Properties panel of a Show Form step. Under the section Form Setup > Sizing.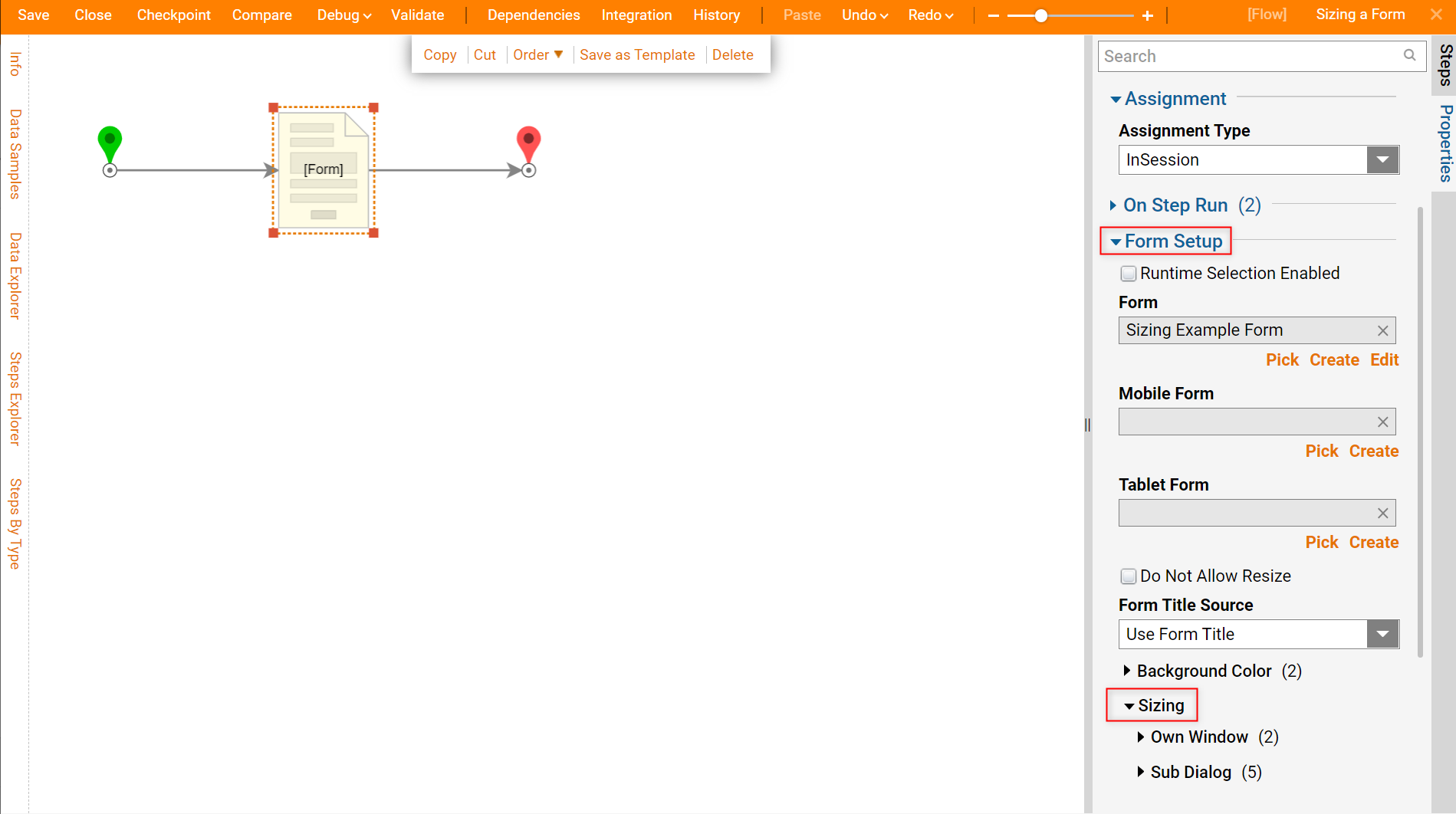 There are two Sizing Types to choose from:
Own Window: This is when the Flow is opened in a new window.
Sub Dialog: This is when the Flow is opened in a Dialog with the Portal Behind.
Within each sizing Type, there is the option to select Use Preceding Form Size which will set the current Form to the same size as the previous Form.
| Size Settings | Description |
| --- | --- |
| Designed Size | Make the Form's dimensions conform to the width and height specified in the Form Designer |
| Maximized | Make the Form fill the window that contains it |
| Specified Size | Make the Form conform to specific pixel dimensions. Fields for pixel Width and pixel Height will appear beneath the Size Type drop down list. |
| Sub Dialog Position | Set the position to Center or Last Form's Position |
| Hide Title Bar | Hides the title bar of the Form |
---
Was this article helpful?
---
What's Next