Resetting Report Viewer Settings
Updated on 15 Oct 2013

1 minute to read
---
When viewing a report, the active user can apply grouping and sorting to the report data.  To reset the report to its designed grouping and sorting settings, the user can click the Reset Settings button.
When the user runs a report, it opens displaying the default settings.  If the user makes changes to grouping and sorting while viewing the report, once the user closes it, these settings are not retained.
Example
The goal of this example is to:
Manipulate view settings and return them to the default.
To begin, we must go to any report that is displayed in the portal. For this example, we will be using the 'Inbox' default report. To navigate to this report, you can click the 'Inbox' folder on the navigation tree.
Note: The reset settings option is available on any displayed report. If you would like to learn how to put a report on a page for display, please click HERE


The user viewing the report can change sorting, grouping, and filtering options on this report. Doing this, as noted above, will change the representation of the report, but not the defaults.


To revert your view of the report back to the defaults, you can click the Reset Settings button on the far right hand side under Options.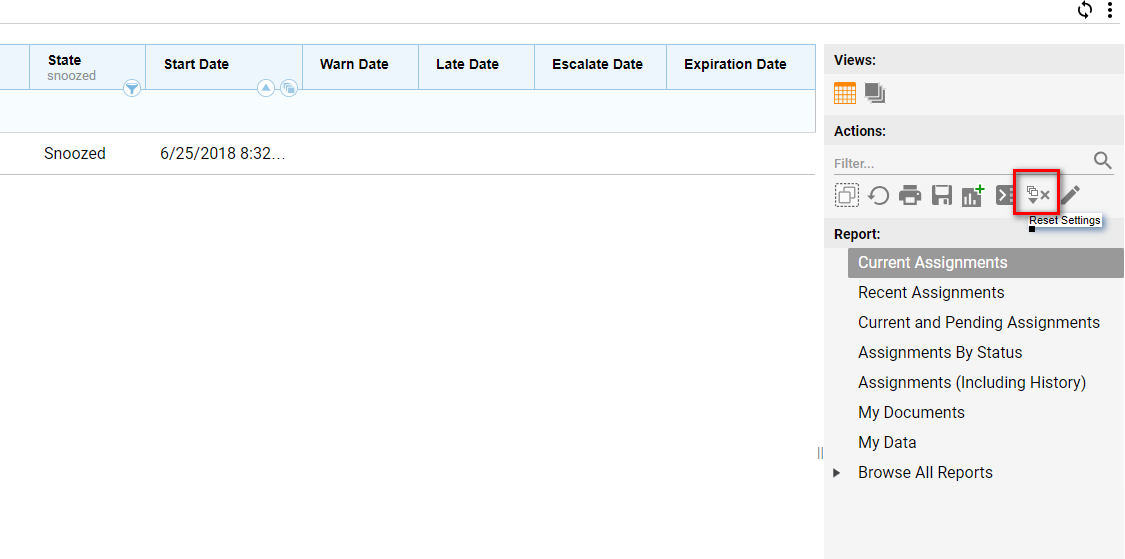 Was this article helpful?
---