Viewing Flow History
Updated on 05 Mar 2019

1 minute to read
---
This document shows where and how to locate theHistory, Documents , and Checkpoints in Decisions.
Example
There are two ways to view the history of a Flow, starting in the designer folder right click on any designer item and then select History/Documentation Action to view. Locate auto-saved history of each flow navigate to the orange action panel on the top of the flow designer and select History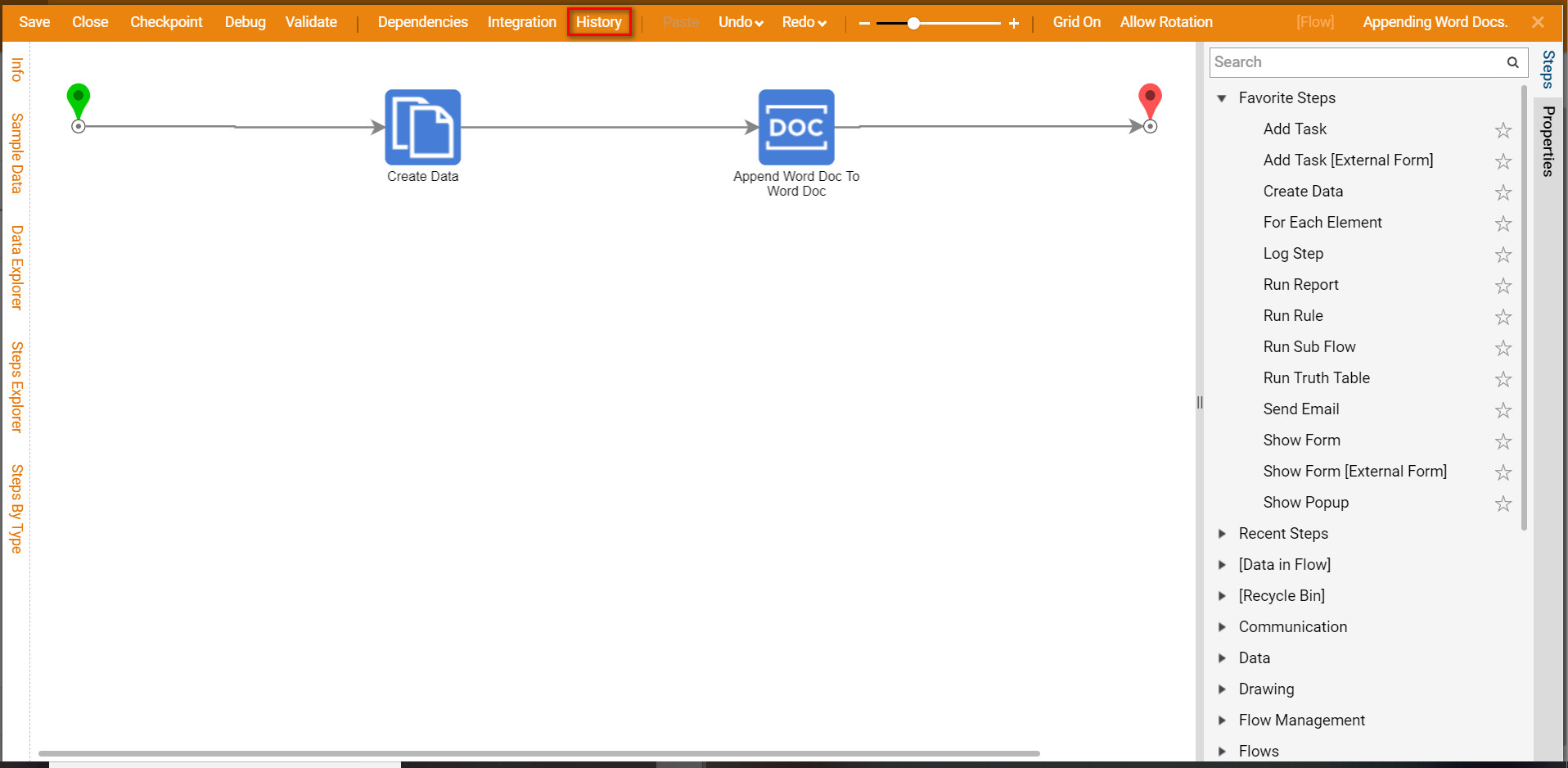 Select History to view a report of every saved version of this particular item. An action menu is available on the top left side of the report. This menu gives the user the option to Manage, assign a task, add an External Link, Add a Document and Add Comments to the existing History of the item. On the left side of the report, an original version of the project is stored with the Entity Name Original Version .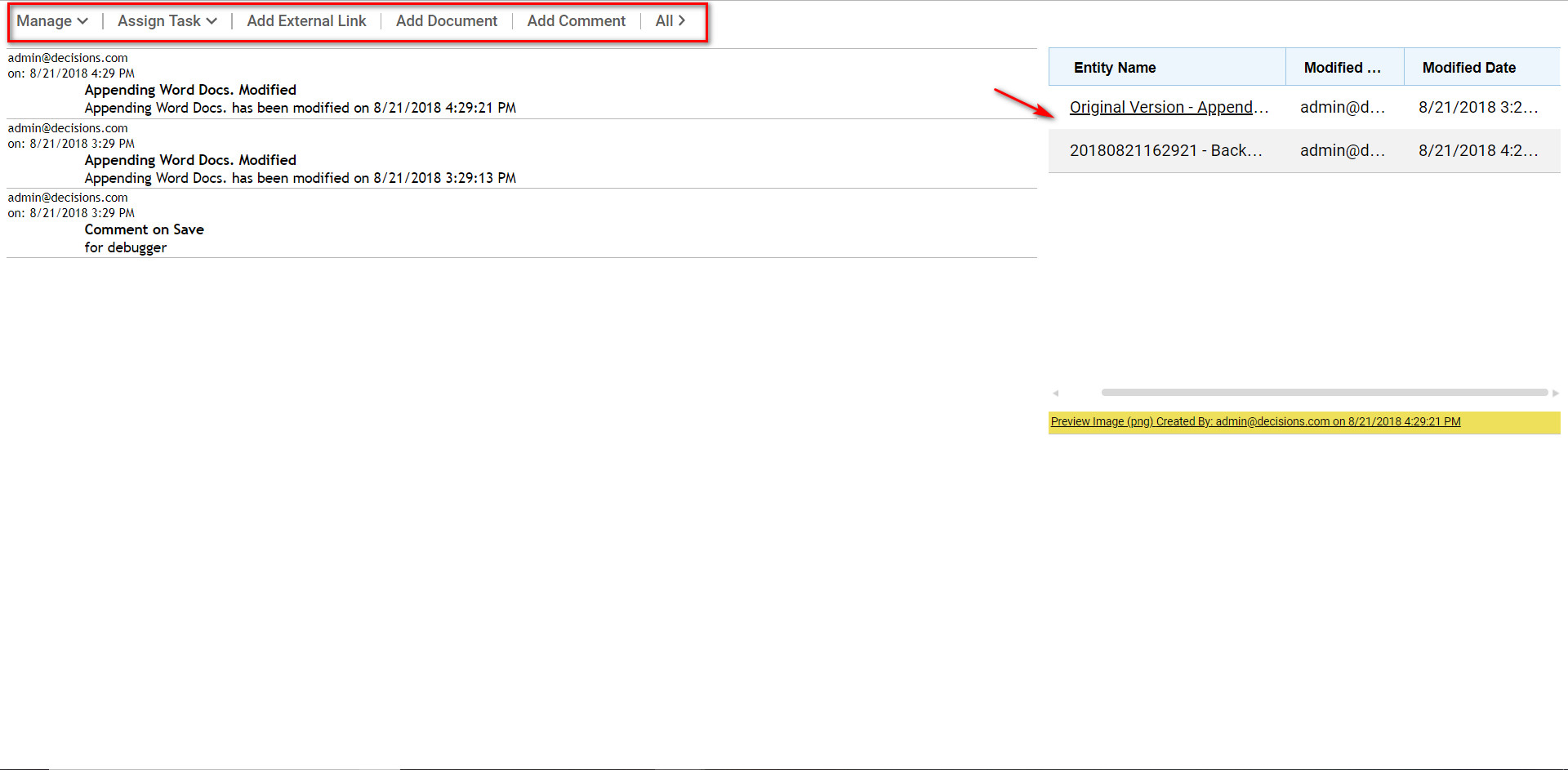 Right-click on one of the saved versions of the item to view more options available. The options include actions that are related to versioning capabilities. The menu shows actions to download, delete, restore, show preview, add, view dependencies, edit, import/export, manage and preview actions .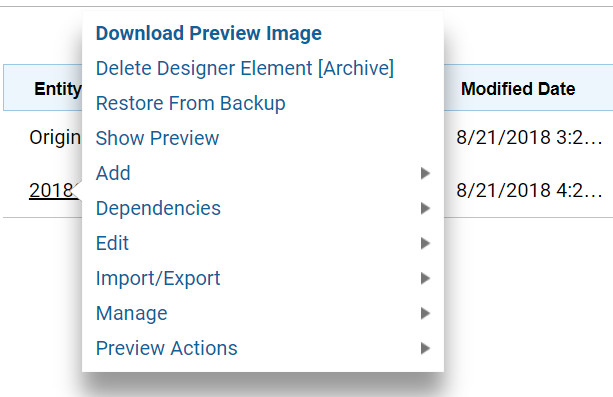 Checkpoints
Checkpoints are located at the top of the flow designer, select the Create Checkpoint option at the top of the orange action bar. You can make comments about why you are making a checkpoint. This can apply to a rule, dashboard, flow or whatever you would like to add it to. After a checkpoint has been created that checkpoint will now be available by selecting History from the action panel across the top of the flow designer.
Was this article helpful?
---