Add Embedded Web Page
Updated on 21 Apr 2017

1 minute to read
---
This tutorial demonstrates how to use a Web Page as an Embedded Folder Page in the Decisions Portal . This feature is introduced in Decisions 4.0 . With this functionality we can create a Folder View in Decisions using any accessible web page.
Example:
In this example we are going to create a Folder Page that will display Decisions Documentation website.
In Decisions Portal we click Manage > Page > Add Embedded Web Page from the Folder Actions.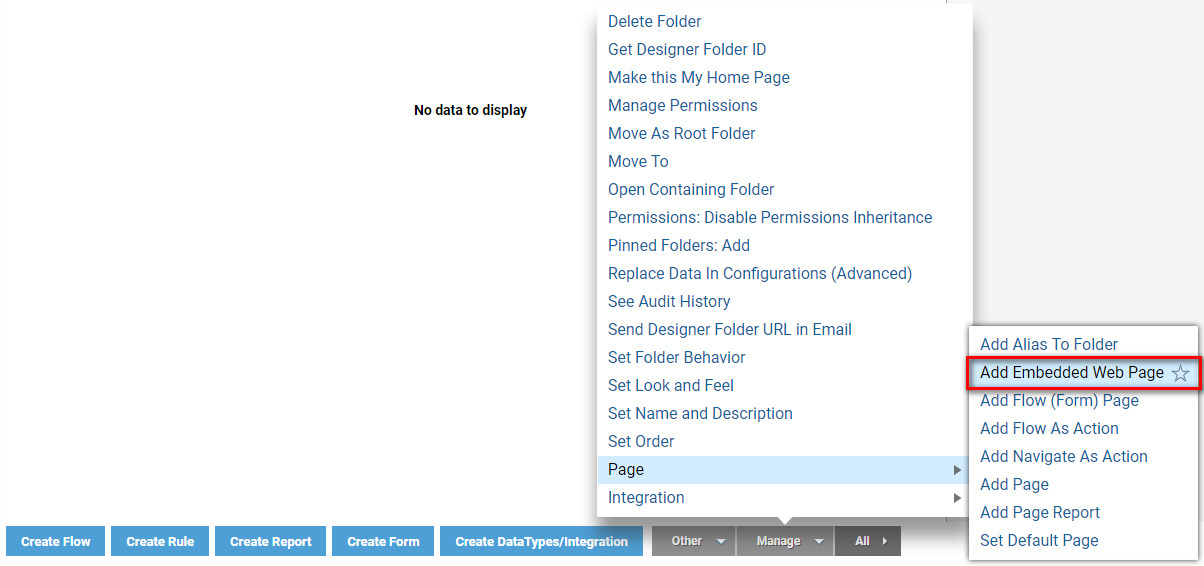 In Add Embedded Web Page window we set our Page Data.
First, we provide our Page with Page Name . Then, we define Url to the Web Page that we want to display. Order setting sets up the order for this Page on the top Folder Panel (zero indexed) .
Next, we checkIs Relative To URL check-box. We can also pass some Parameters like: Session ID, Folder Id, User Id, Email Address .
When finished, we click Ok to save our Page and continue.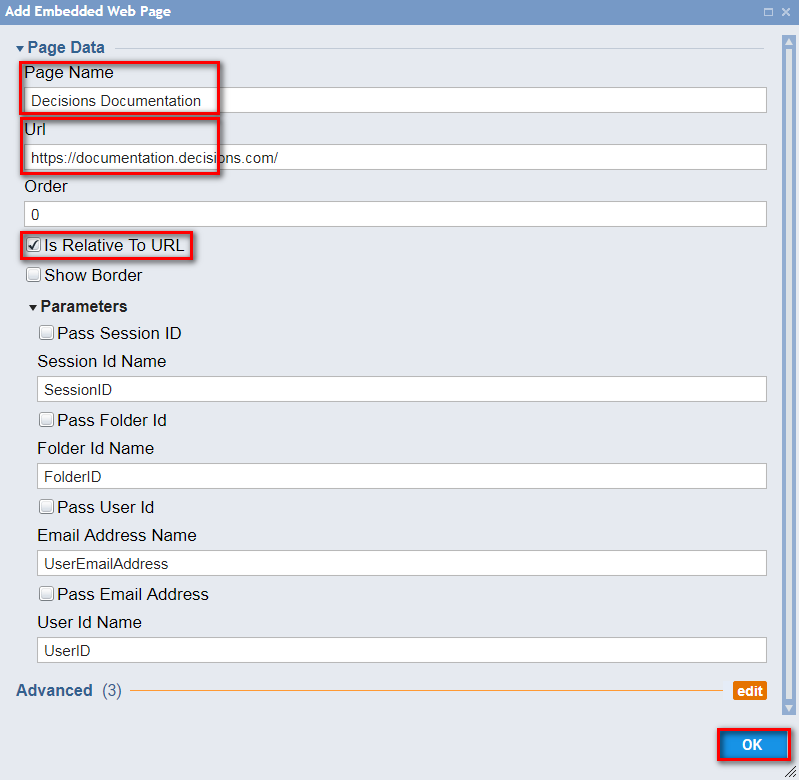 Our Page is attached to Folder Views.


We click it and Decisions Portal displays our web page embedded into the Folder Page.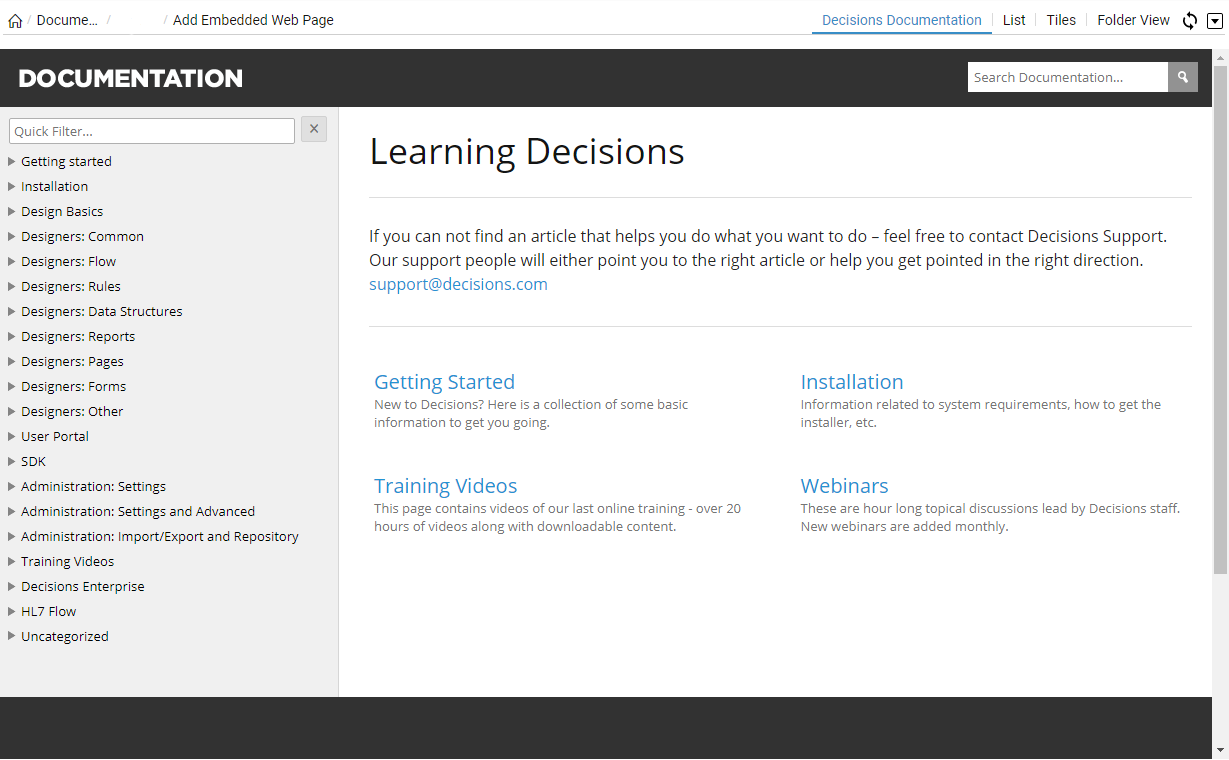 Was this article helpful?
---