Performance Review
Updated On 05 Apr 2019

1 Minute To Read
---
The Performance Review sample is a sample HR project that allows a user to schedule a number of employees for performance reviews. It allows the user to select the type of review schedule and stores the employee reviews in a Review folder for record keeping.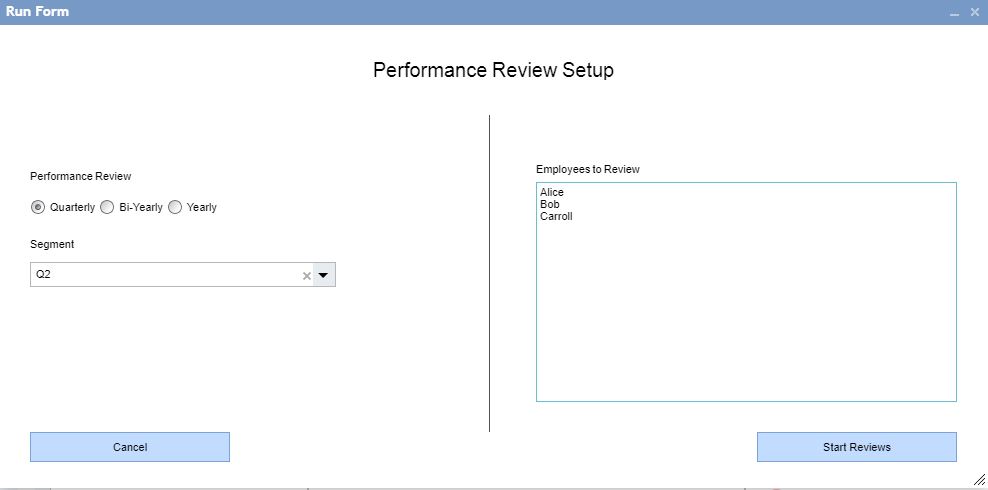 This is a sample process that simply stores the names and schedules of the employees in a folder. To learn more about how you might set up a flow to record and store inputted data in a process folder: https://documentation.decisions.com/extending-process-data-with-flow-execution-data-extensions.
The contents of the Segment drop down list changes depending on the Performance Review selected by the user, allowing the user to further specify the review schedule. Each line under Employees to Review will create its own review file that will then be stored under the Reviews folder with their own unique file number.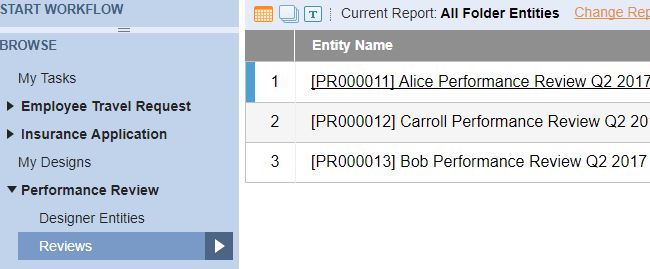 Was This Article Helpful?
---