Converting PDF Files
19 Apr 2022

1 Minute to read
Converting PDF Files
Updated on 19 Apr 2022

1 Minute to read
---
Overview
PDF files can be converted into PCL, PNG, or TIFF file types through a Flow. This can be done by locating the correct conversion steps under Data > PDF header in the step toolbox. The section below will provide a demonstration using the Convert PDF to PCL step.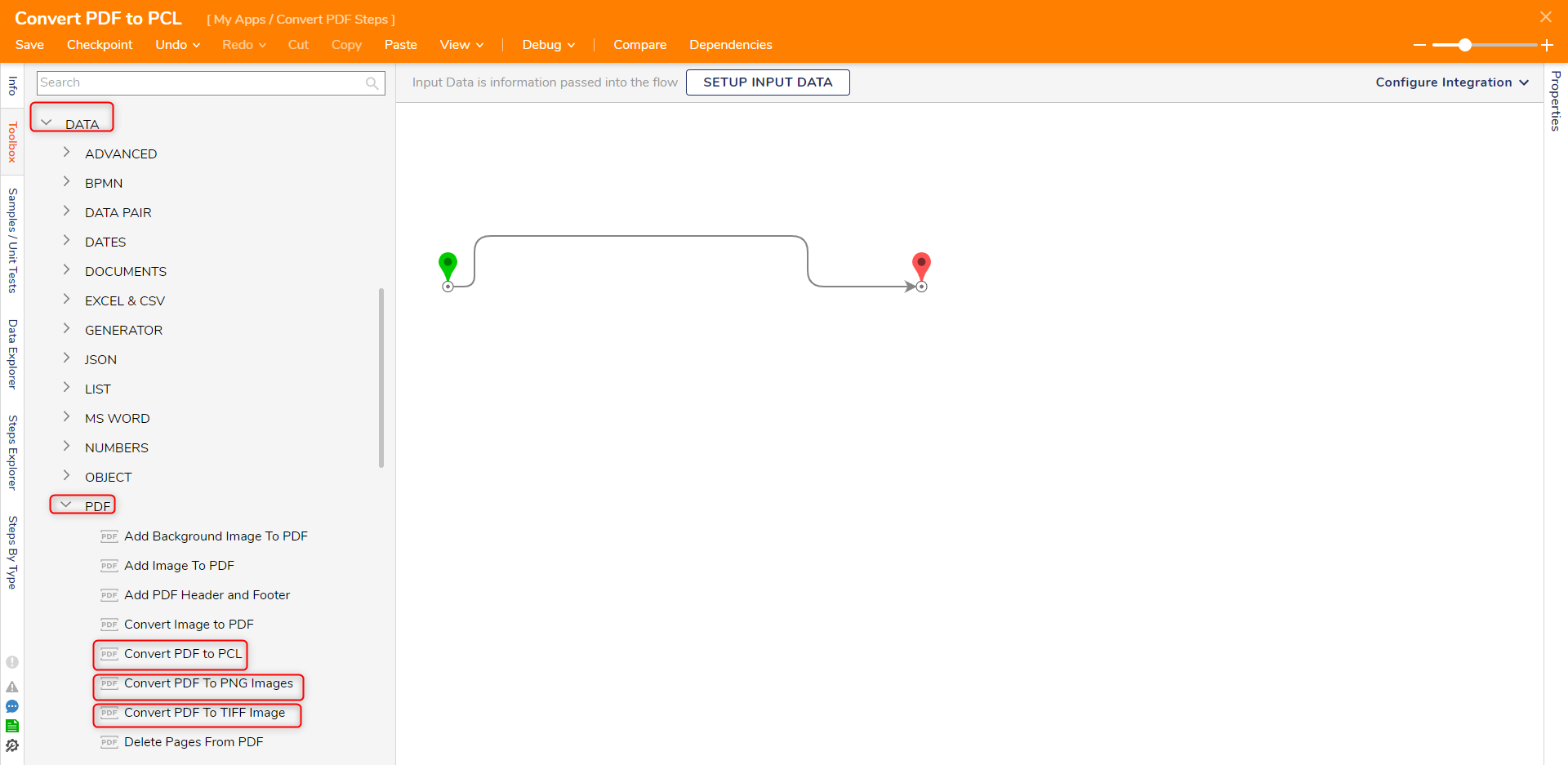 ---
Convert PDF Example
In a Project Folder, create a new Flow.
Drag the Convert PDF to PCL step from the Toolbox. To locate the step, expand the Data > PDF categories.
Define the inputs to the step. For this example, PCL File Name and PDF Document inputs were set to Constant values.

To ensure the step is working as intended, add a Form using a Download File or Multiple File Download control and debug the Flow.
---
---
Was this article helpful?
---
What's Next