Using Group Actions for Report Entities
01 Jul 2022

1 Minute to read
This documentation version is deprecated, please click here for the latest version.
Using Group Actions for Report Entities
Updated on 01 Jul 2022

1 Minute to read
---
Overview
Users can perform Group Actions for entities in a Report. To select multiple entities in a Report, first, click the Multiple Selection button in the top right of the page. Then right-click the entities and click Manage to see the list of actions that can be performed on the group.
Example
The following example utilizes a prebuilt and configured Report pertaining to Element Registration Data information as a Data Source. For information on how to create and configure a custom Report, see
Creating Reports
To enable Group Actions on a Report, begin by either navigating to a preexisting Report, or creating a new one; this example uses the Report called DefaultReports found in the System > Designers > Catalog > System Defaults > Designer Entities Folder.
From the Report Designer, select the Run Report button from the top toolbar.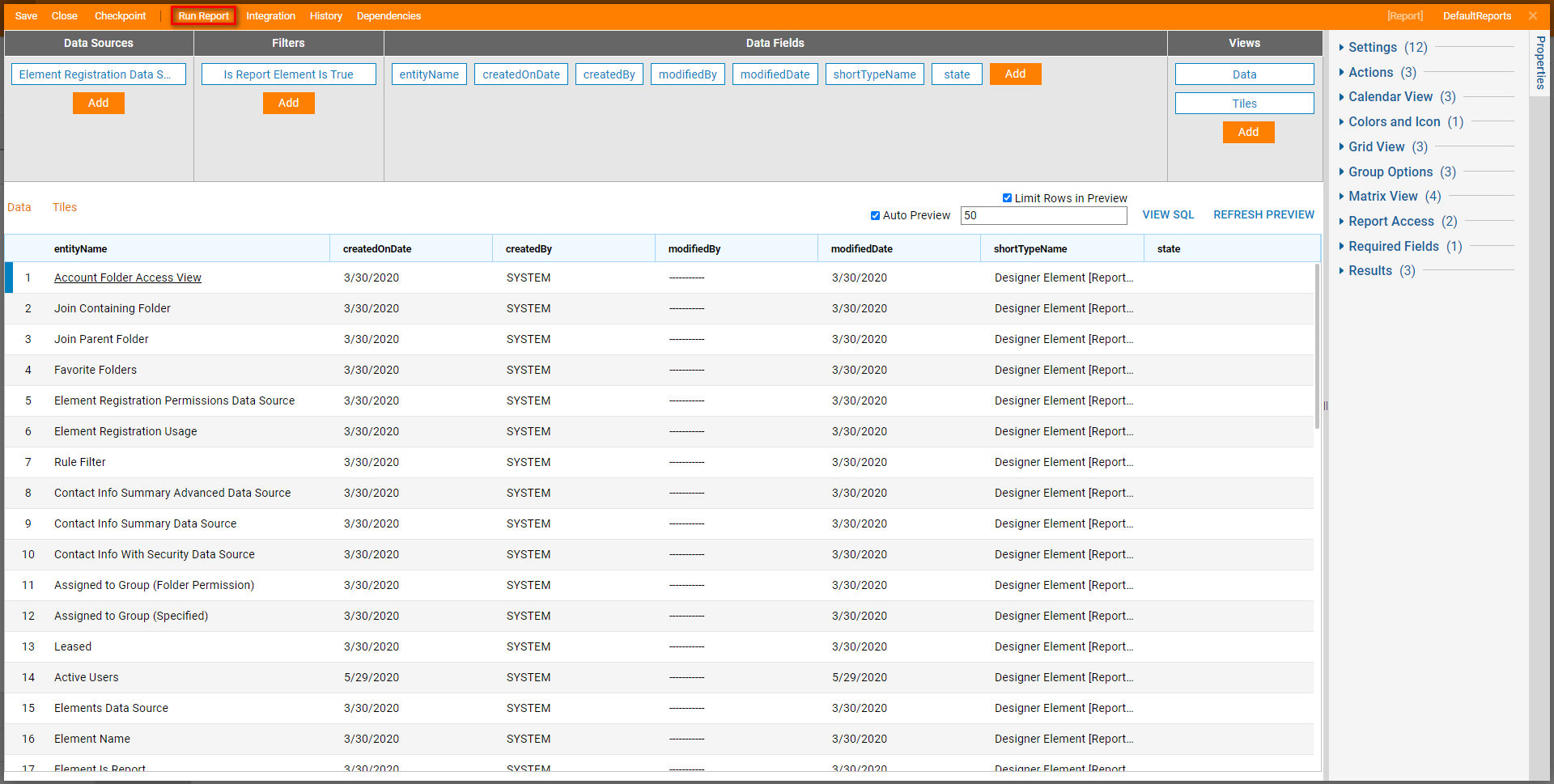 From the Report Viewer, find and select the Multiple Selection button (displayed visually as an icon with a square within a square) from the right side of the screen beside the Actions button.
Note: Proper selection will shift the color of the button from a white background to an orange one.

Upon selection, a column of checkboxes will be added to the Report.

Upon selection of one or more checkboxes, a Group Actions menu will appear listing the shared actions available to the selected rows.

---
Was this article helpful?
---
What's Next