Using Form As Page
Updated on 24 Jul 2019

1 minute to read
---
This tutorial demonstrates how to use Decisions Form as a Page for the Folder in Portal . This feature was introduced in Decisions 4.0 and allows to design a Page using special Flow with a Form .
Example:
In this example we are going to create a Flow with Form on it and display it as a Folder Page in the Portal .
From our Folder Actions we pick Manage > Page > Add Flow (Form) Page .

Then, we Name the Page . Under Flow To Run Settings we click Create link to design new Flow .

In the resulting window we Name the Flow and click Ok to proceed to the Flow Designer.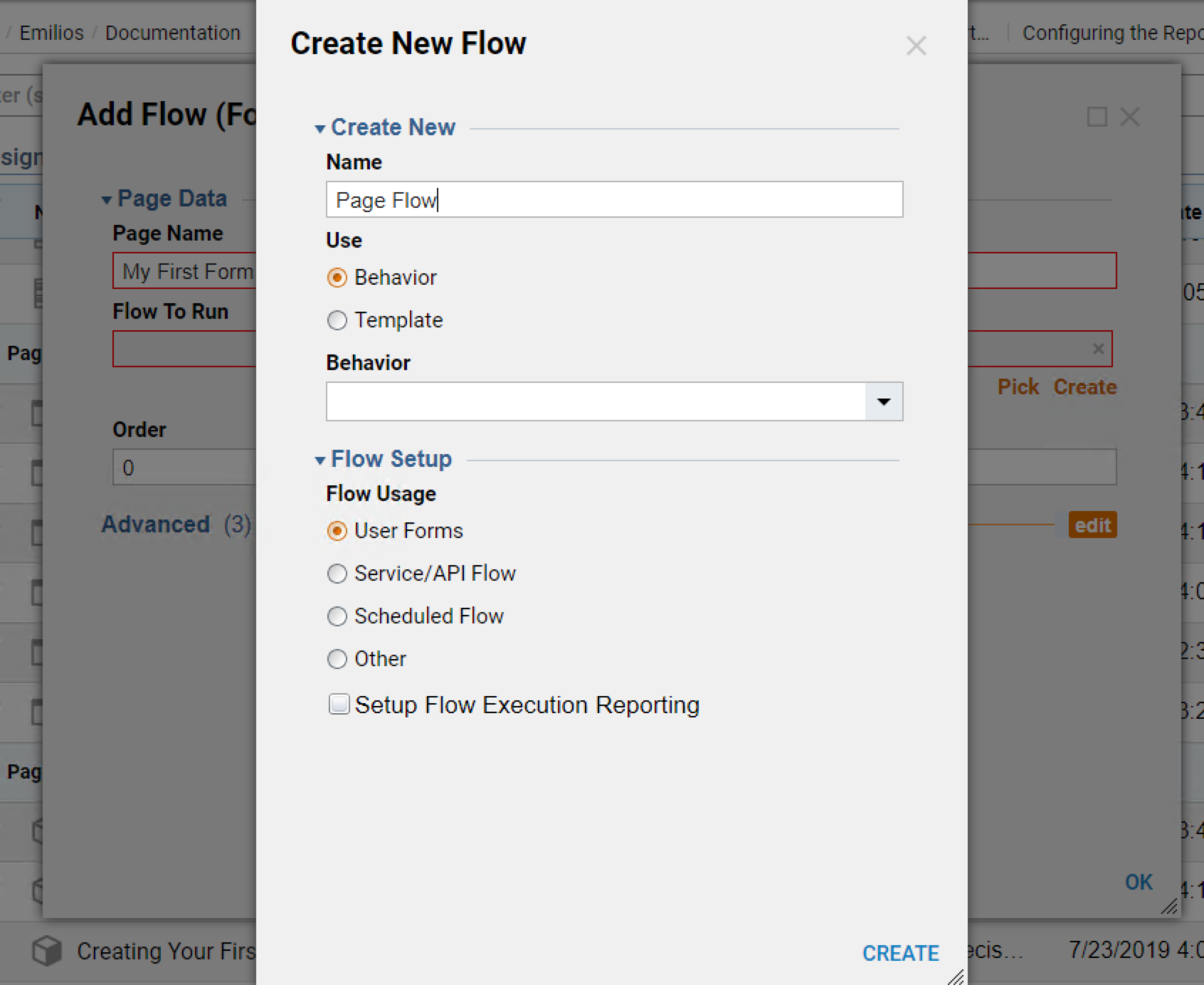 In the Flow Designer we add Show Form step from Favorite Steps category.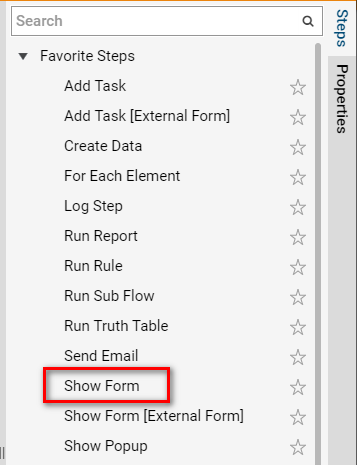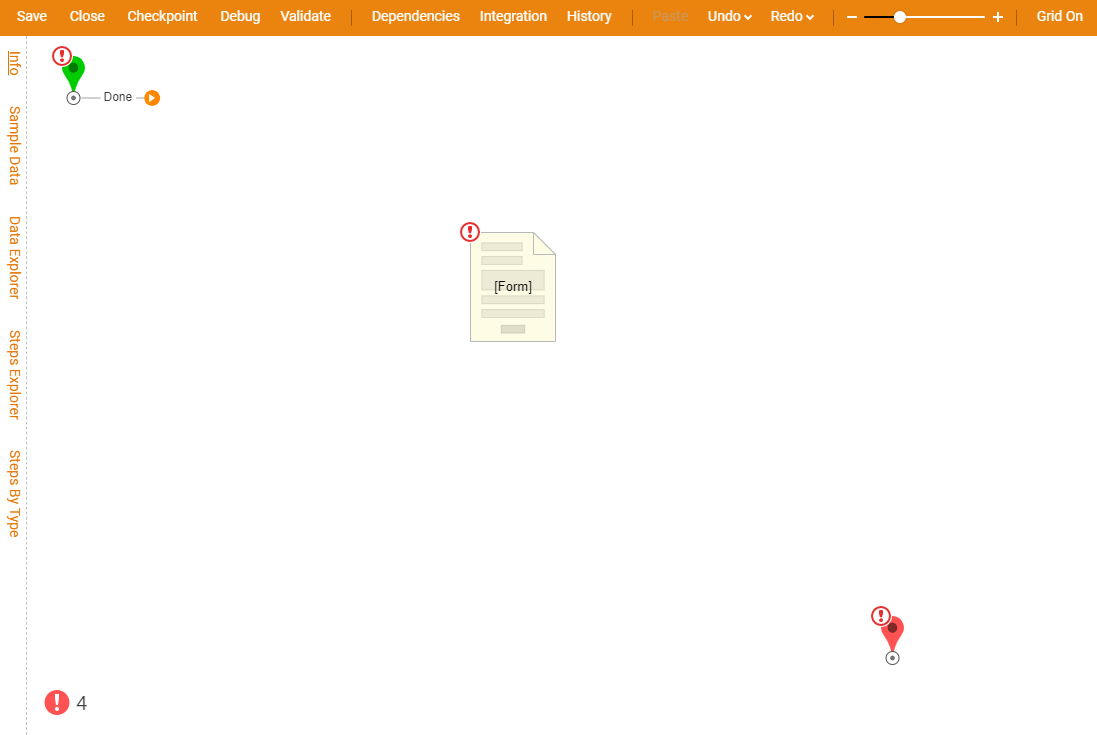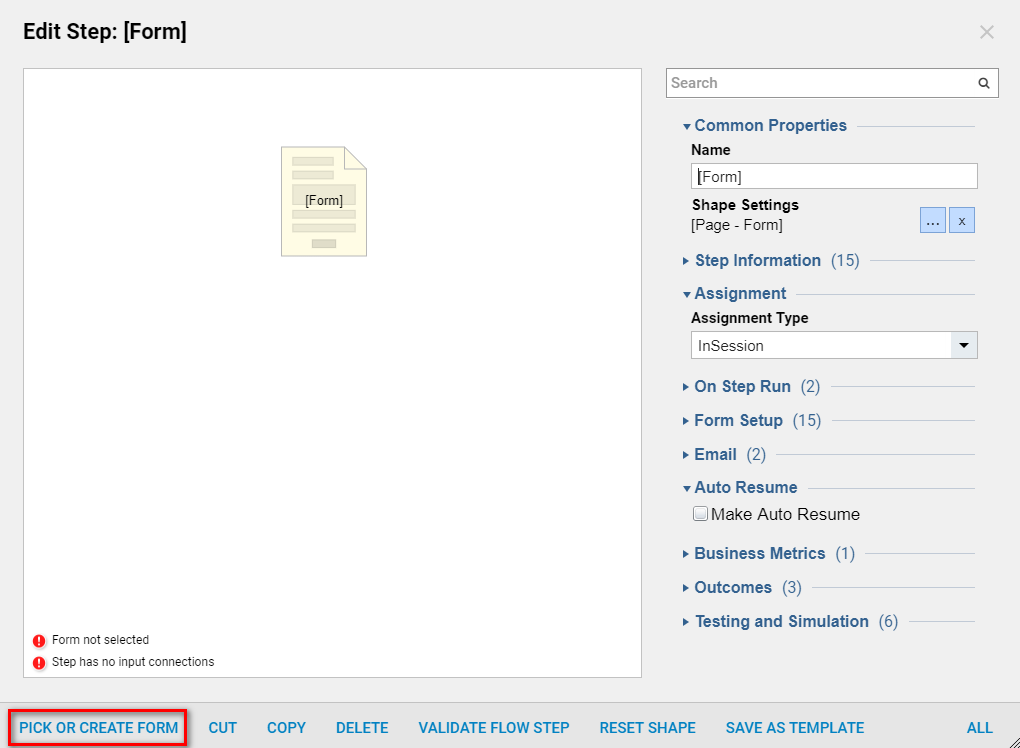 Then, we Name the Form and click Create to proceed to the Form Designer.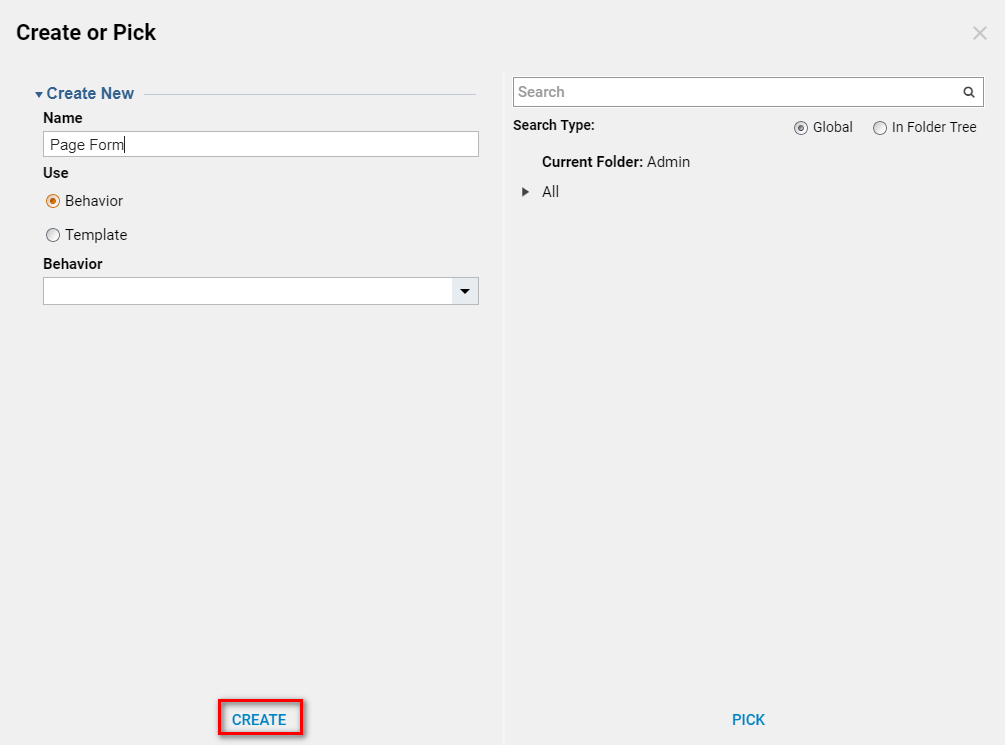 In theForm Designer we build our Form Page …
To learn more about Form building in Decisions please click here .
When finished, we can save the Form and close Form Designer .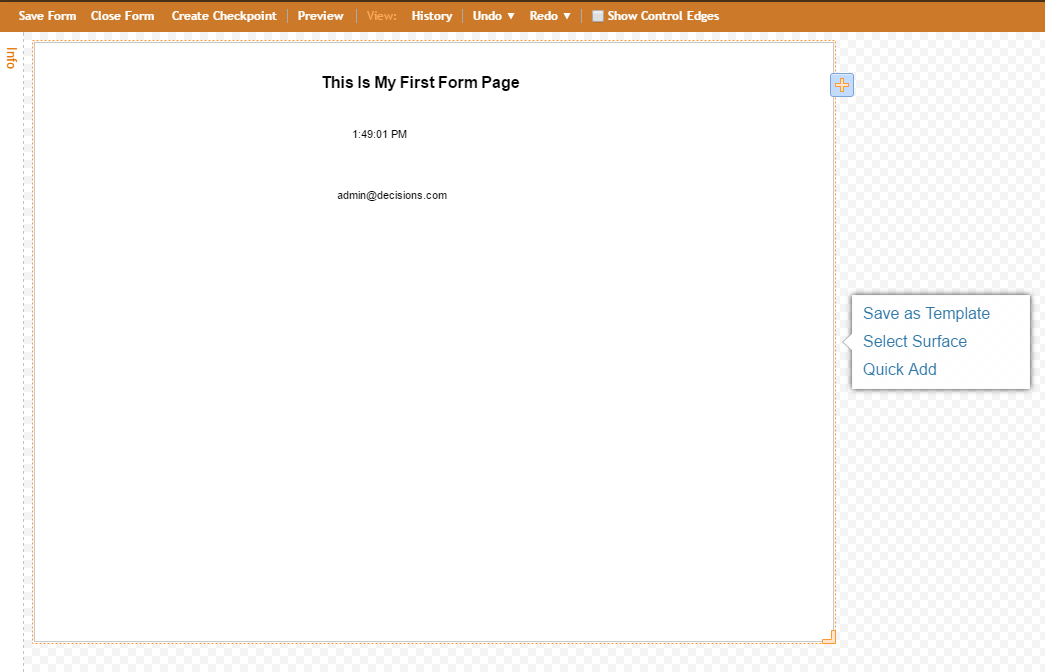 Back in the Flow Designer we delete our End Step on the work-space.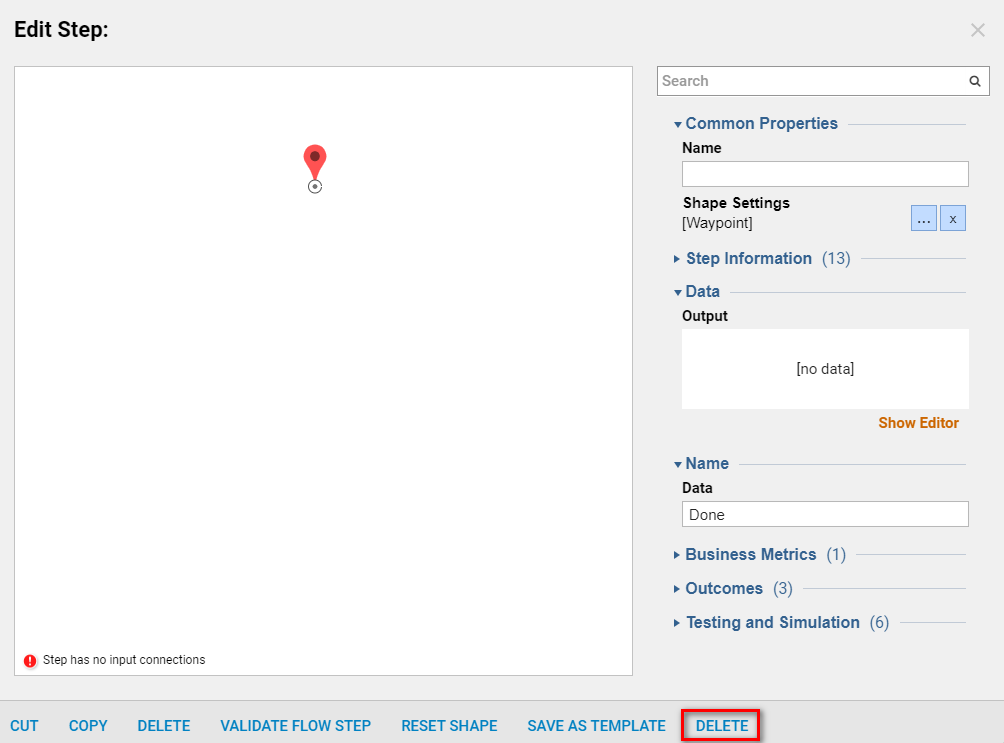 This completes our Flow design. We can save the Flow and close Flow Designer .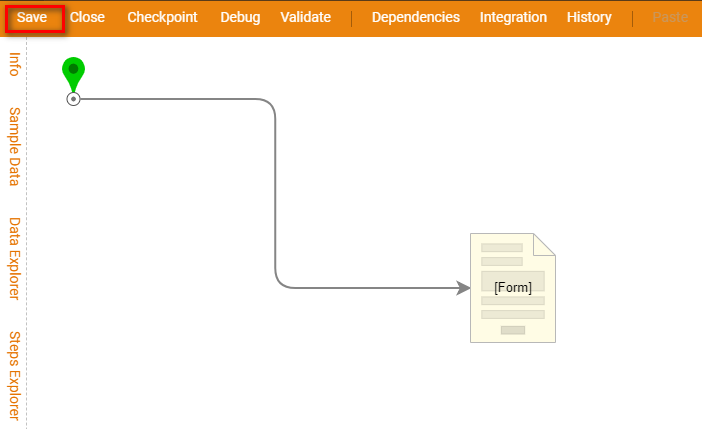 Next, in the Add Flow (Form) Page we click Ok to save the Page and continue.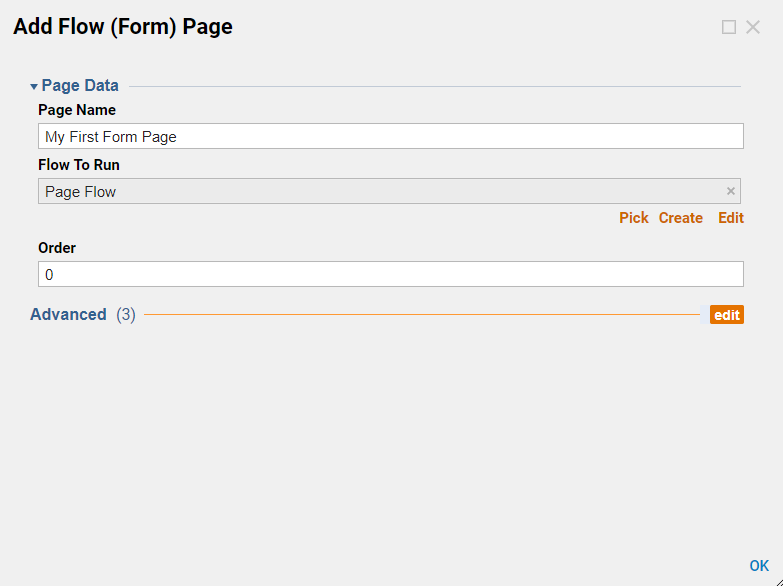 This Folder View displays our Form as Page .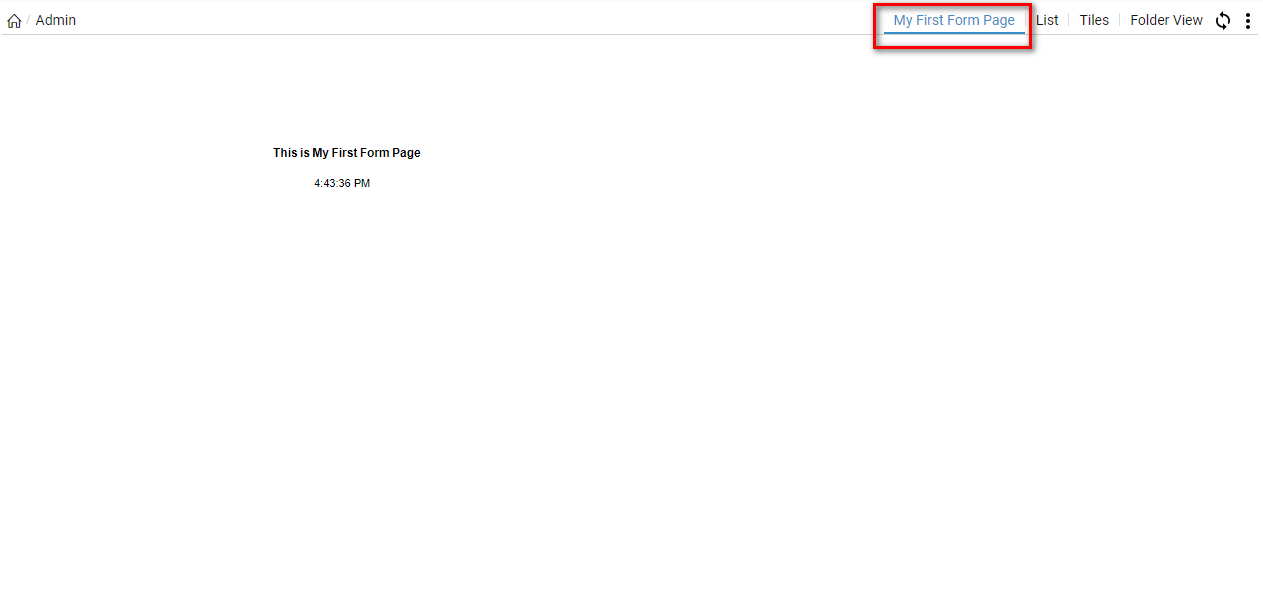 Was this article helpful?
---