How to Use Rule Audit History
Updated on 05 Mar 2019

1 minute to read
---
Overview:
Rule Audit history is used to view a rule history, such as rule names that ran and the results that followed.
To set up a rule Audit History Report begin in the flow that a rule is in. Select the rule and navigate to the Propertie s panel, under Audit select the check box for Capture Audit History . When this check box is selected, three new inputs to the rule are now visible: Rule Audit Folder ID, Rule Audit ID and Rule Audit Name . These inputs don't need to have information mapped into it in order to store the audit history. Although, if they are mapped they can be used to filter a report by quickly reporting on a certain process or filter for certain rules.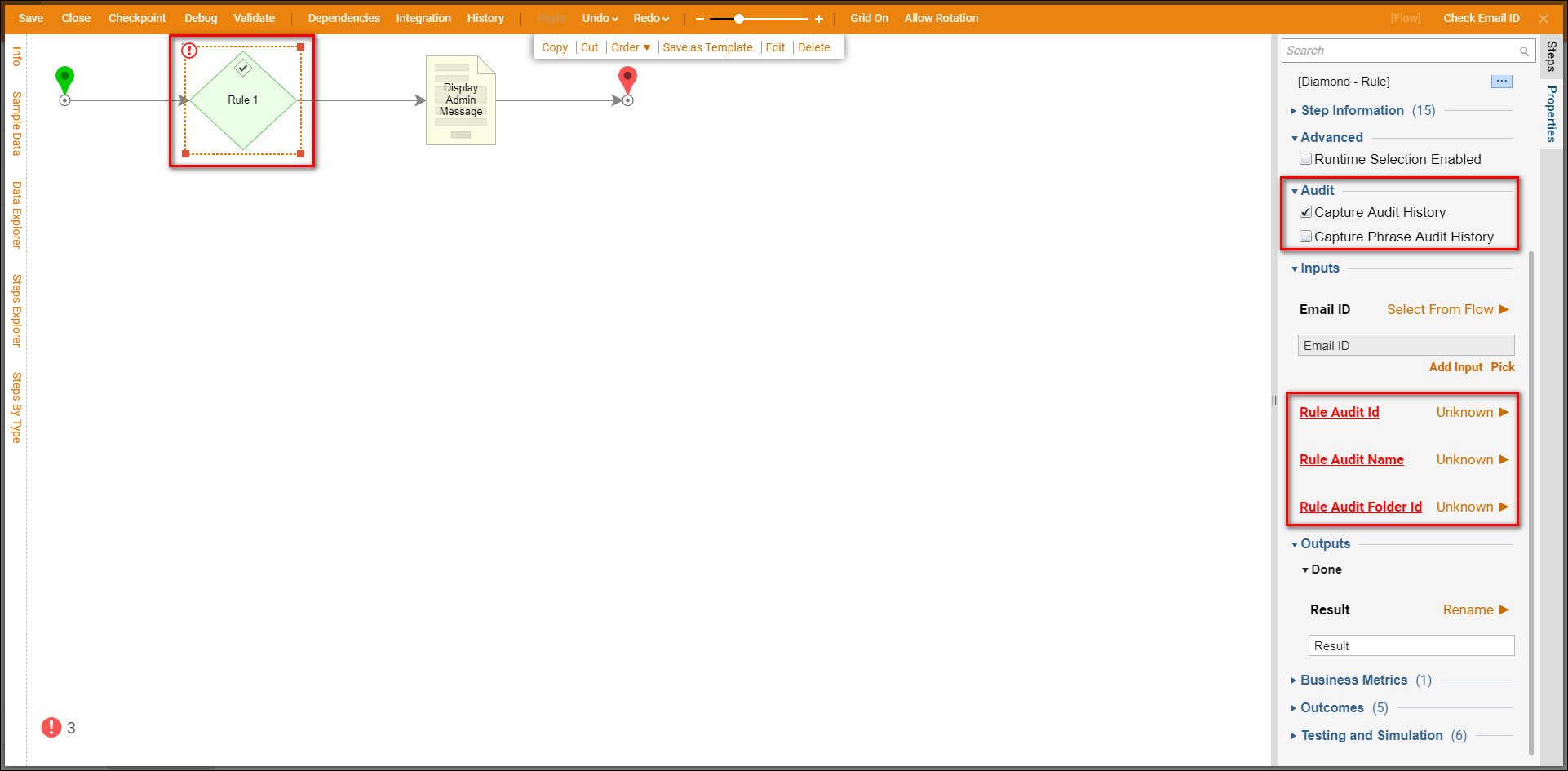 Most often the Rule Audit History is displayed in a report. Within a report select Rule Audit History as the Data Source . This will work as a normal report so it can be filtered by Time and Field Names. This report will show multiple Data Fields relating to the audit.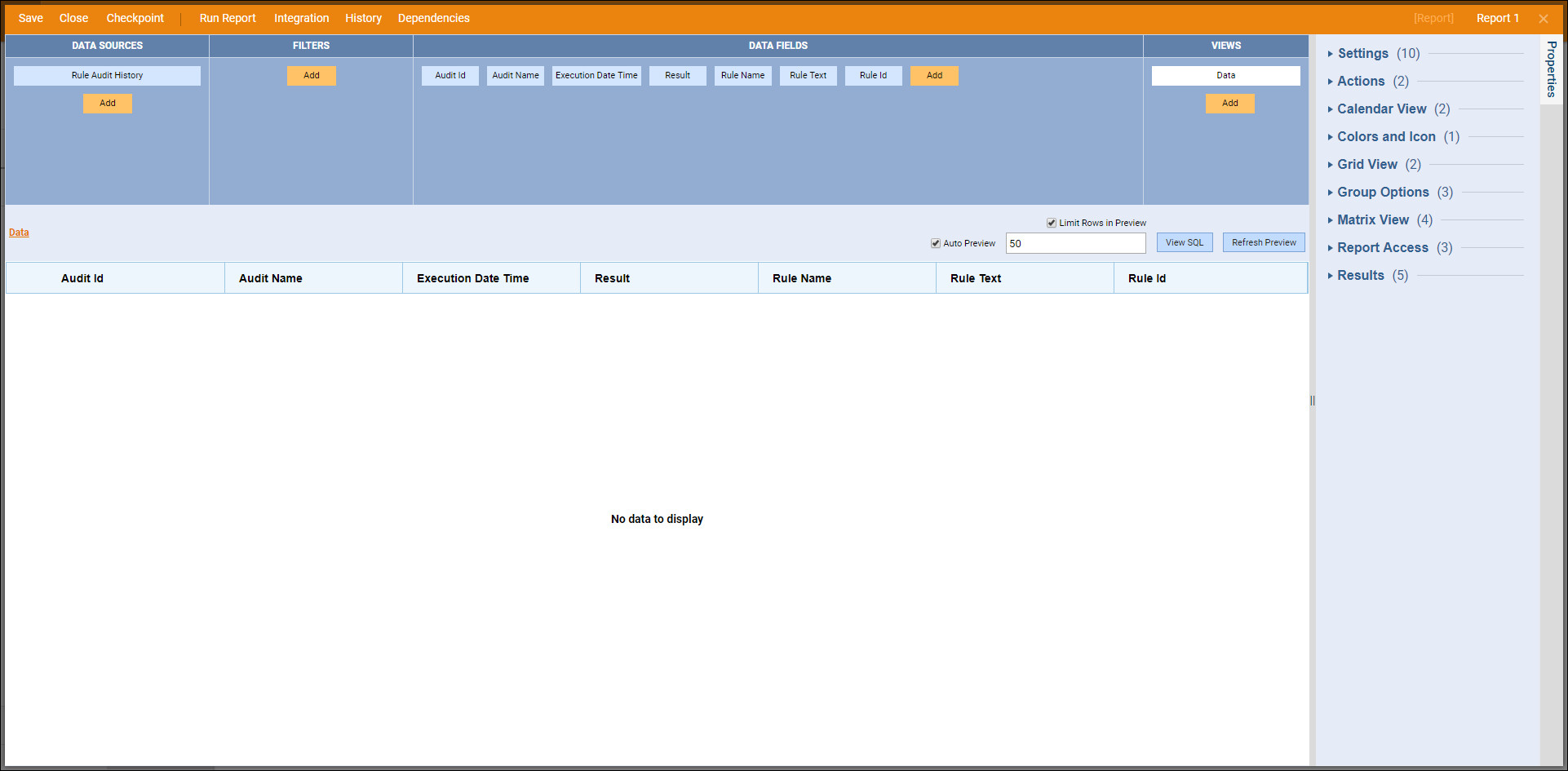 Was this article helpful?
---