Unit Testing & Debugging
Updated on 12 Oct 2018

1 minute to read
---
When creating a flow there is the ability to create Sample Data to make sure that the flow is operating correctly. Sample Data or automated tests are called Unit tests and can be located and created from the designer folder as well as the flow designer. A combination of input data and different behaviors can be tested for particular data needed from the flow steps.   Simulate the user filling in that form with a Rule that evaluates the step results and the path that the particular flow. These Unit Tests are also available inside the debugger, this provides the ability to run the debugger with a set of constant input data.
Unit tests allow designers to create permanent test cases that exist with the flow and can always be returned to test and make sure that the flow is working correctly.
Example
Begin with creating a Data sample. Data Samples will be available on any Flow that has the same input parameters on the object itself. Unit Tests and data samples can be located by right-clicking on the flow in the designer folders or by selecting Sample Data from the action panel inside of the flow on the left side of the Flow designer.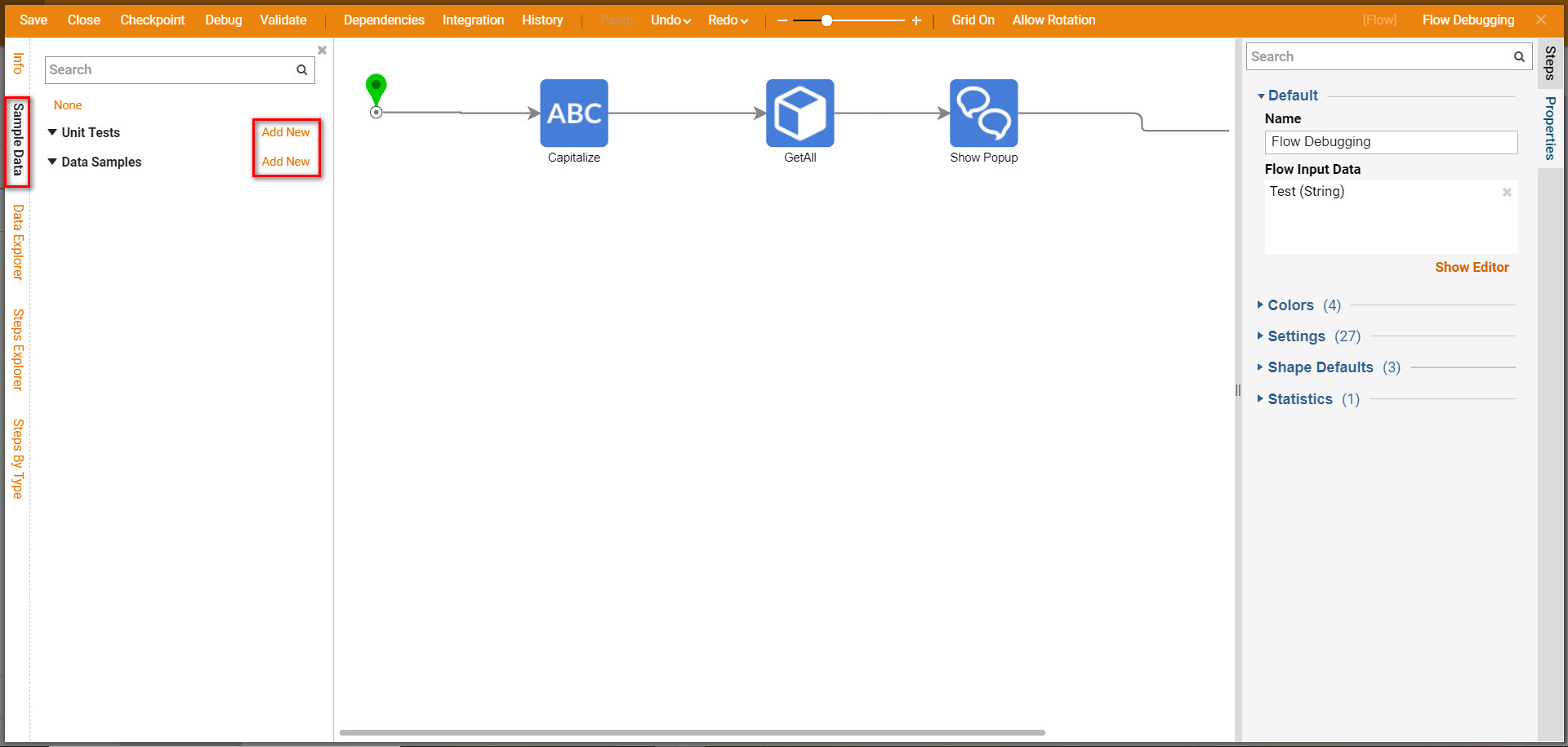 Debugging
The debugger runs, tests and experiments with a workflow in order to look at the data that was mapped into the step and also the data that was mapped out of the step. The debugger allows designers to understand all of the interactions about your flow.


Links
For more information about debugging a flow, see the attached link: 
Running Unit Tests on a Flow
Flow Debugging
Unit Testing (Advanced)
Was this article helpful?
---