Set Folder Look And Feel
Updated on 06 Mar 2019

1 minute to read
---
This tutorial demonstrates how to Set Look And Feel for a Designer Folder in Decisions . This feature is implemented in Decisions 4.0 to allow Designers to set custom Icons and Thumbnails for each Designer Folder and set a background color for Designer Folders in My Apps Folder.
Example:
We begin in the Designer Folder that we want to customizeLook And Feel.
From Folder Actions we click Manage > Set Look and Feel.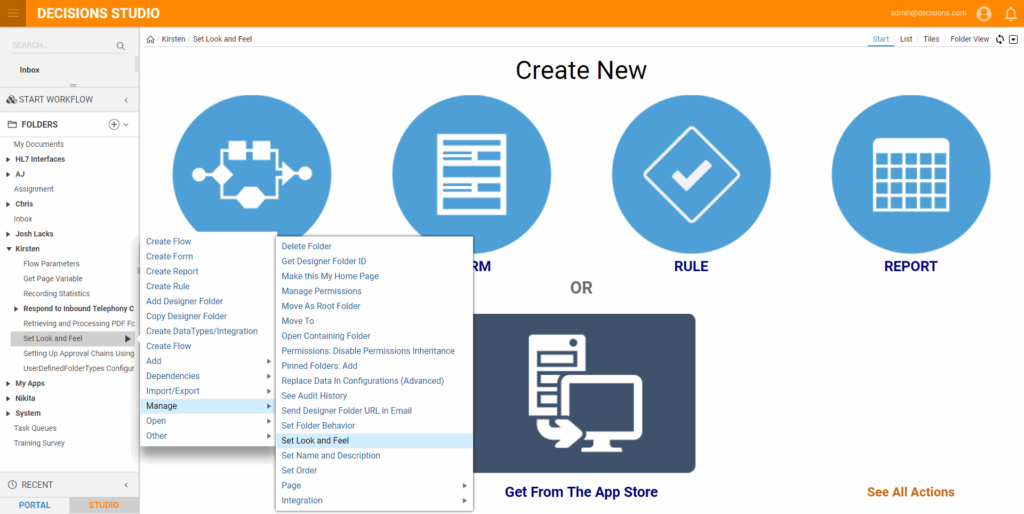 In the resulting window under Look and Feel options we click Color picker.
Note: this Color will be set as a background color for this Folder in the My Apps Folder only .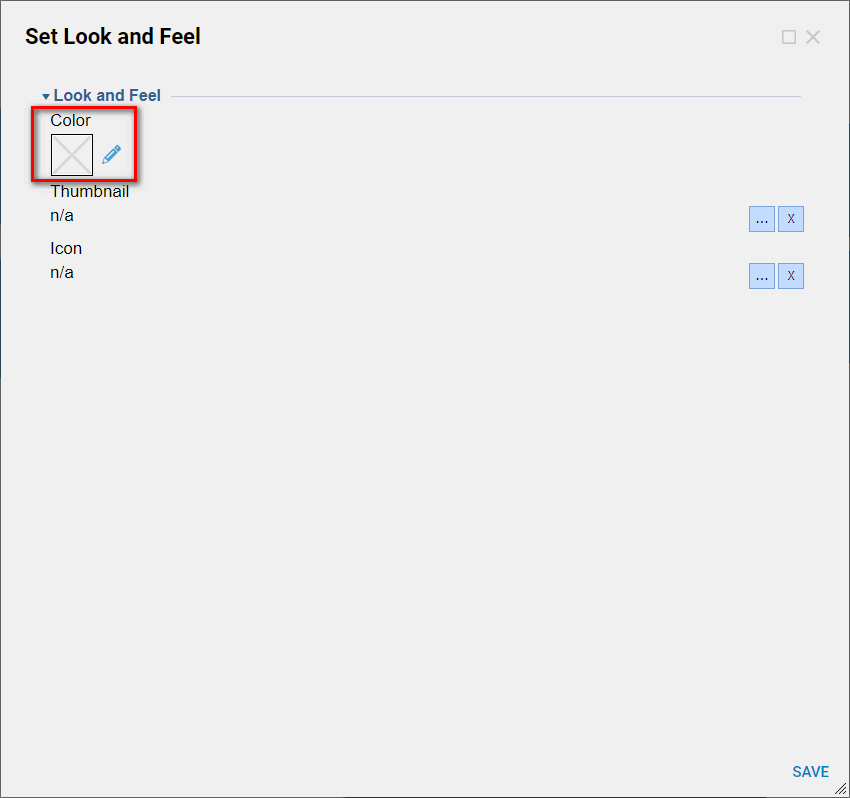 In the Pick Color pop-up window we select desirable Color and click Ok to save and continue.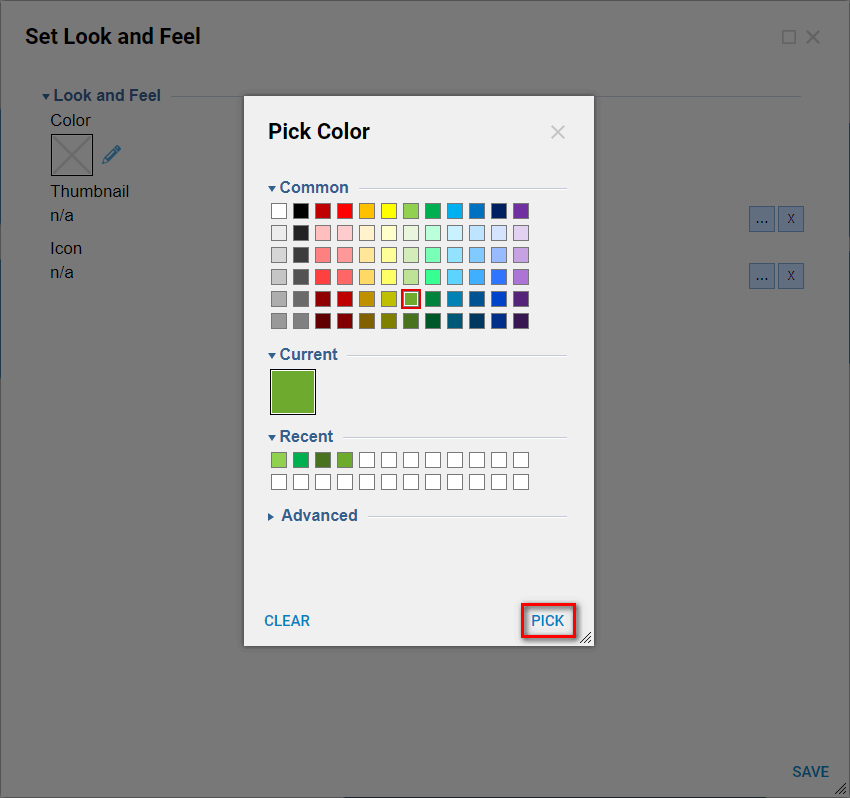 Then, we use Thumbnail picker to select an image for our Folder's thumbnail.
Pick Image window offers several ways to display an image.
From File Or Url

From File (either pick a file using explorer or 'drag and drop' option)
From Url (ability to provide publicly accessible Url to the image)

From Image Library (images from System image library available on Decisions Installation)
Then, we use Icon picker to provide our Folder with Icon image. When finished, we can click SAVE to save and continue.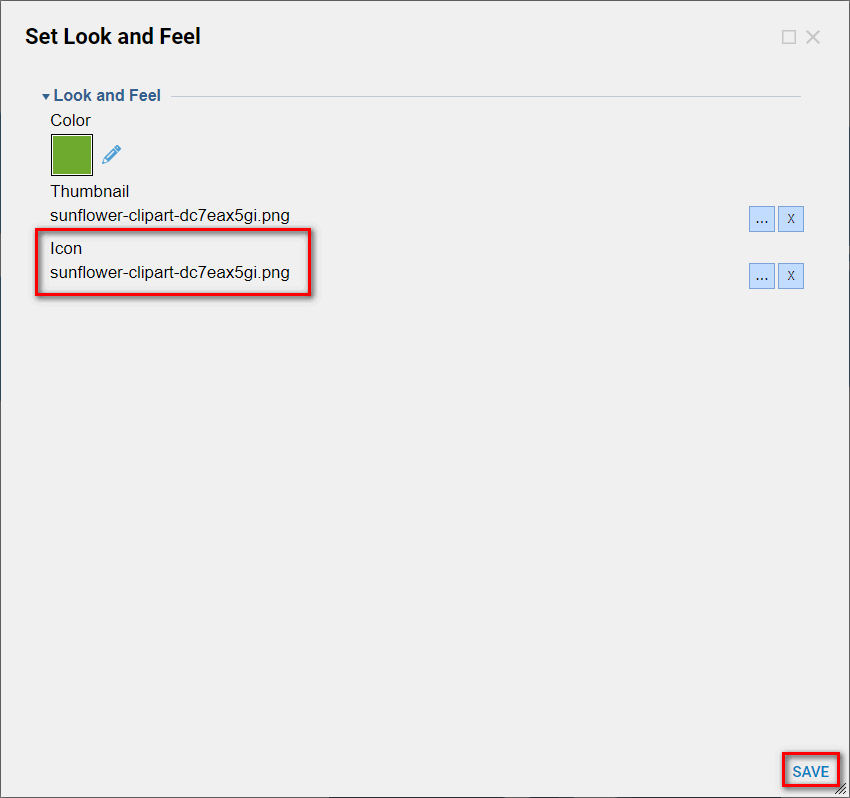 If we navigate to the Parent Folder in Decisions Portal we should be able to overview changes to our Designer Folder. We can see a thumbnail on the right panel for Folder preview, Icon in the List View , and Icon in the search results for our Folder .
Next, we are going to move our Folder toMy Apps Folder to check Background Color . From Folder Actions we click Manage > Move To option.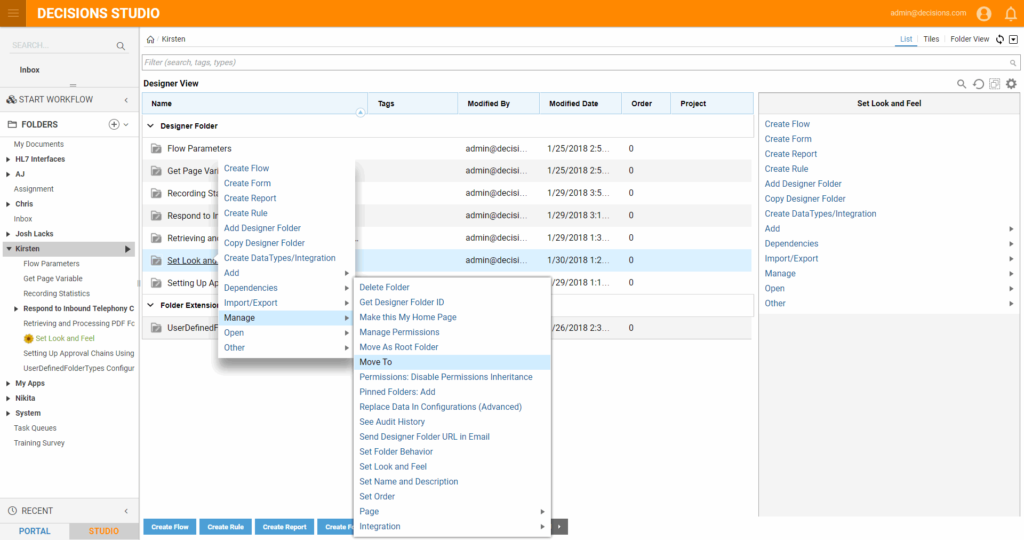 In the resulting window we pick My Apps Folder and click Ok .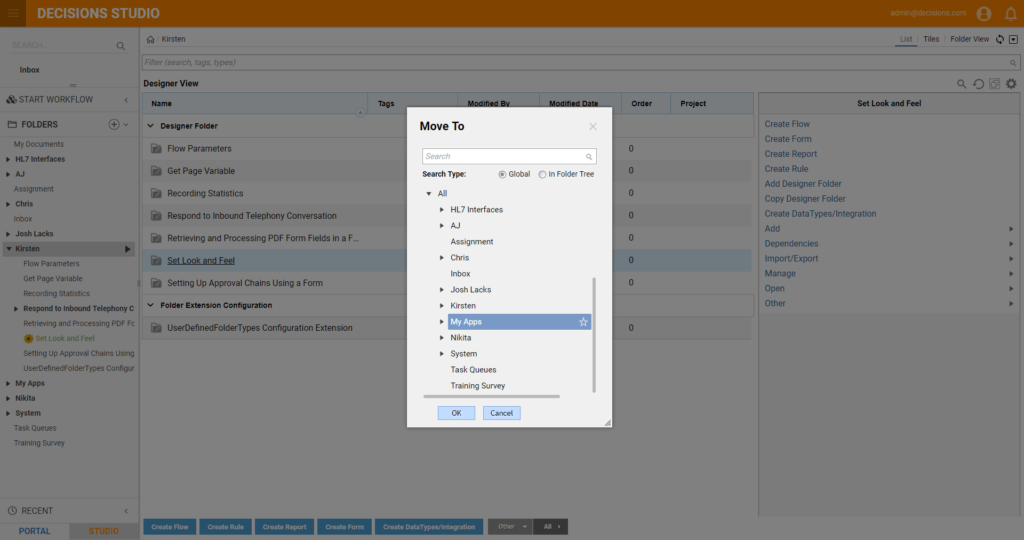 Then, we navigate to My Apps Folder in the Portal . We should be able to see Set Look And Feel Folder under My Apps section. It displays Folder thumbnail on the red background as we set in Look and Feel settings.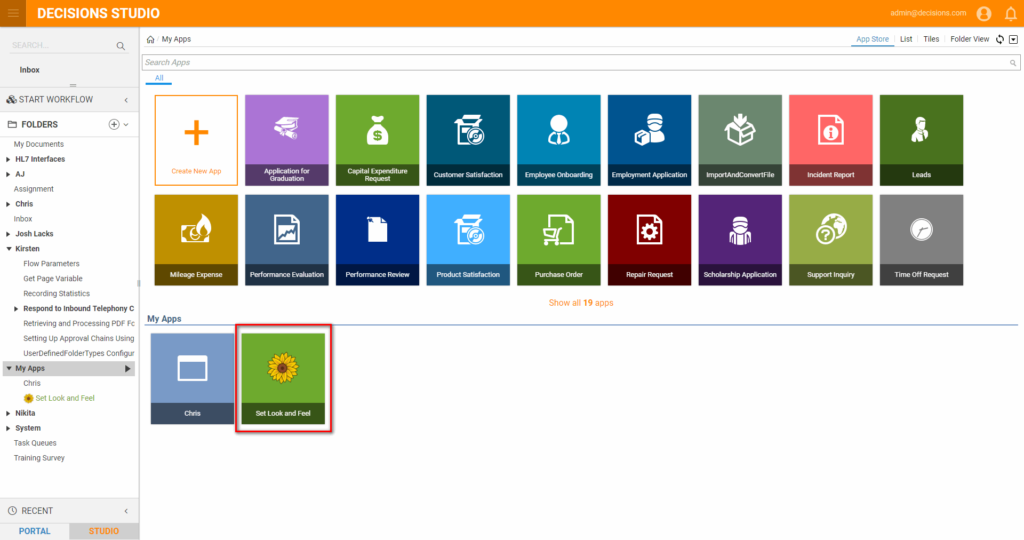 Was this article helpful?
---