Sequential Rules
Updated on 06 Sep 2018

1 minute to read
---
Sequential Rule is a flow that represents a sequence of steps that evaluate data. It can be used when the designer wants to embed a complex data evaluation or a sequence of simple rules into a single Rule by means of a sub-flow. This tutorial demonstrates how to create a Sequential Rule and use it in a workflow. Instead of using the rule editor to make a rule you can make a rule using the flow designer, the sequential rule is another way of creating a rule using a flow as an interface rather than the rule editor. The sequential rule can give different options when evaluating data that the rule editor may not have available.
Example
To create a Sequential Rule, select Create Rule from a designer Folder. On the left side of the Create Rule editor selectSequential Rule. There are two types of Sequential Rules: Data Return Rules andTrue/False Rules.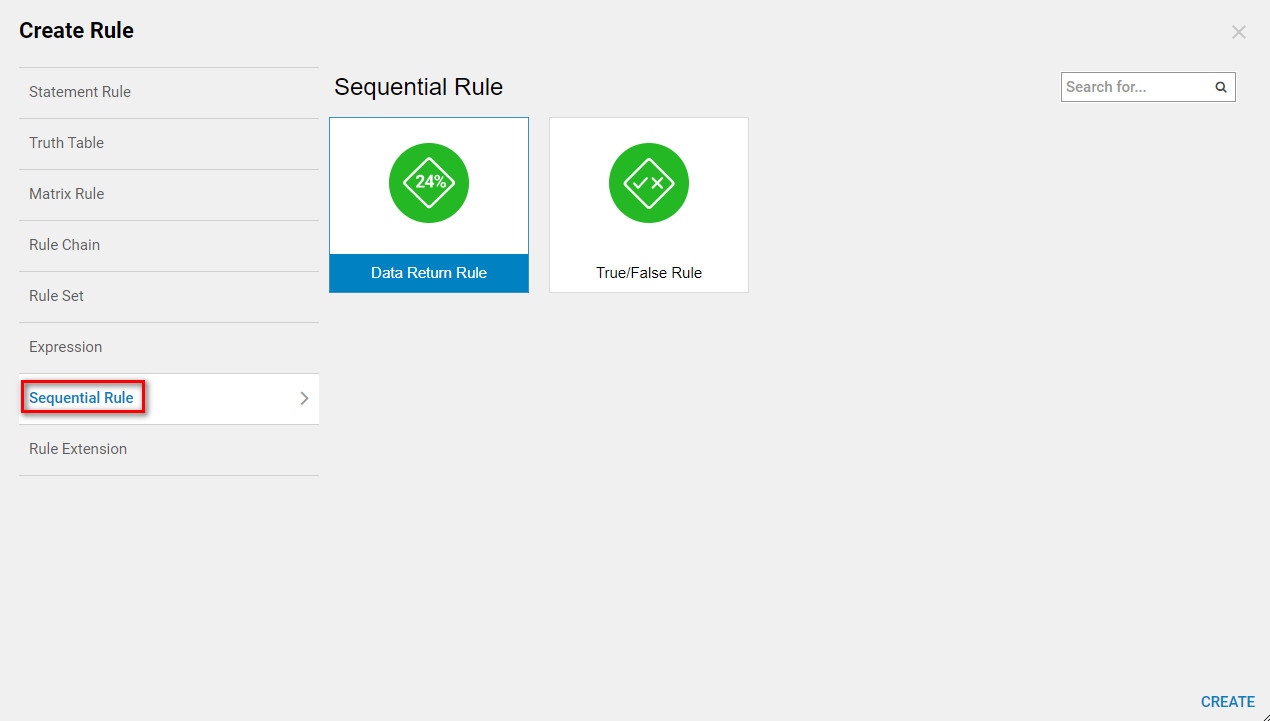 Data Return Rule : The Data Return Rule has one outcome path that passes data out of the flow. The Data Return Rule is set up in the same way as a rule, except it is inside of a flow.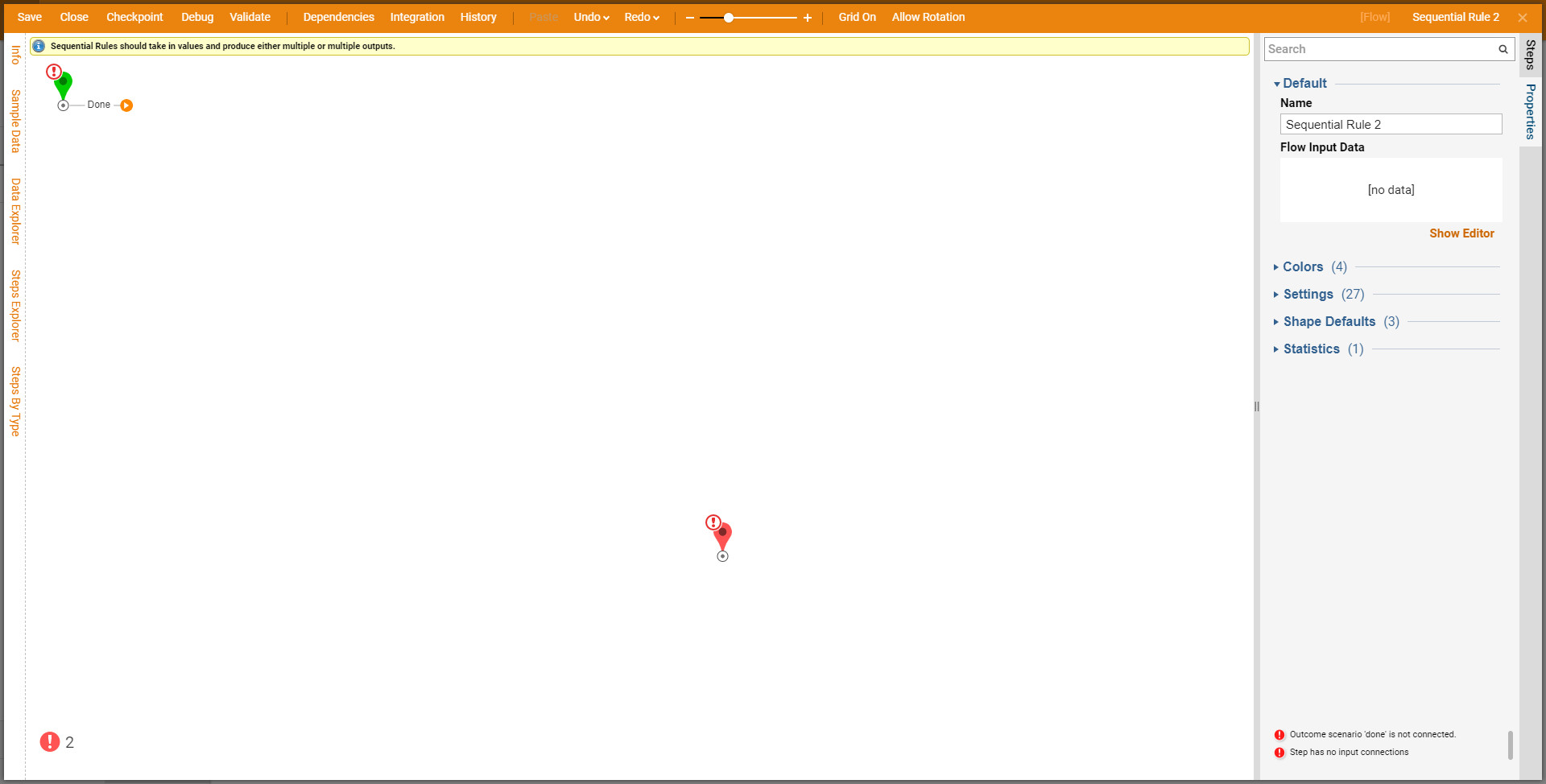 In the image below a Data Return Rule has been designed.
Sequential  Rule Flow: True/False Rule has two outcome pathways, one for True and one for False. The Sequential Rule Flow will evaluate the steps in the flow and give an outcome if either True or False.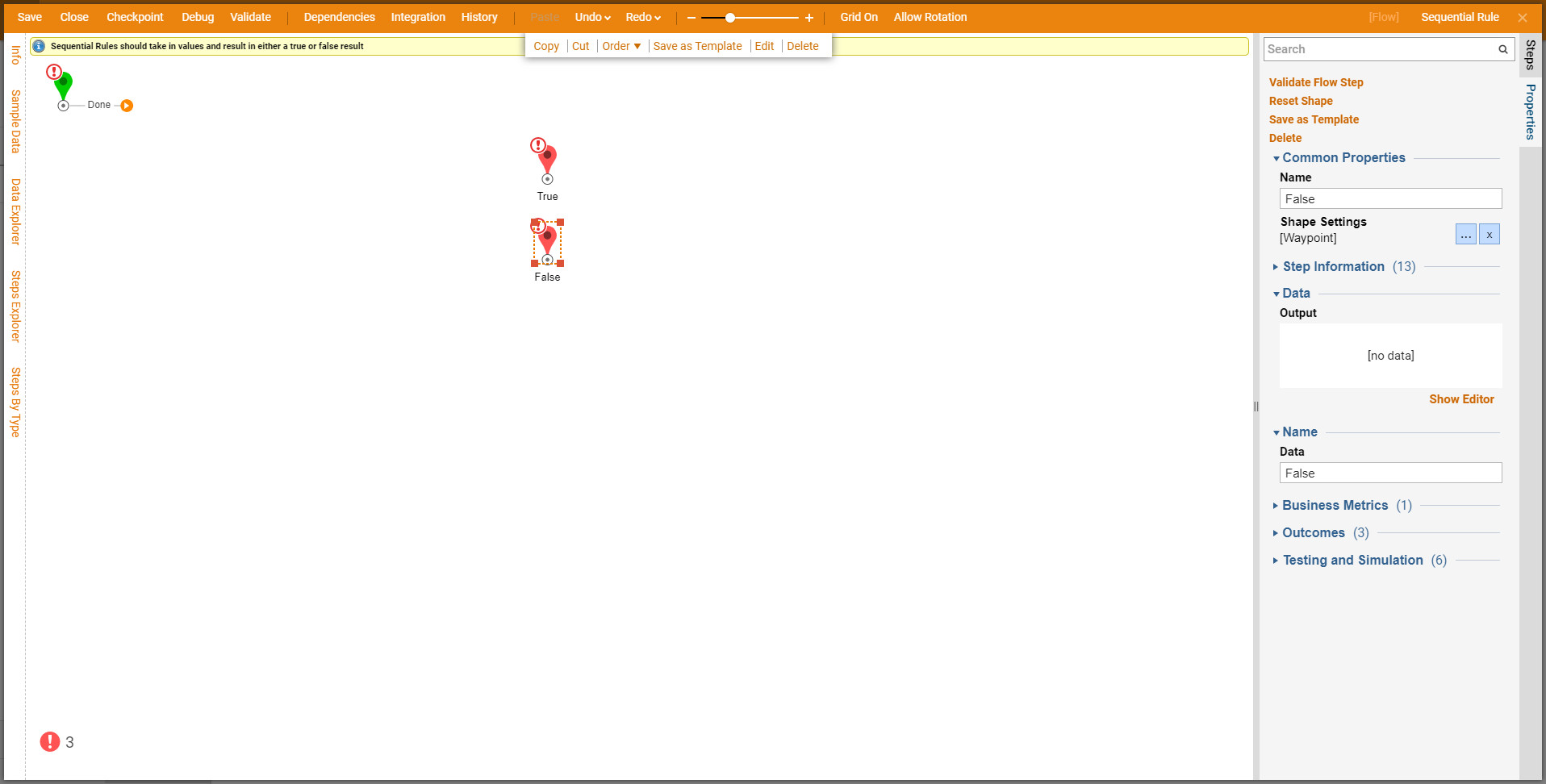 In the image below a Sequential rule has been designed to evaluate True or False, the Sequential Rule is now used as a subflow in another rule. The subflow acts in the same way that a Rule would evaluate.  If the Sequential Rule evaluates true the pathway evaluates true in the flow as well.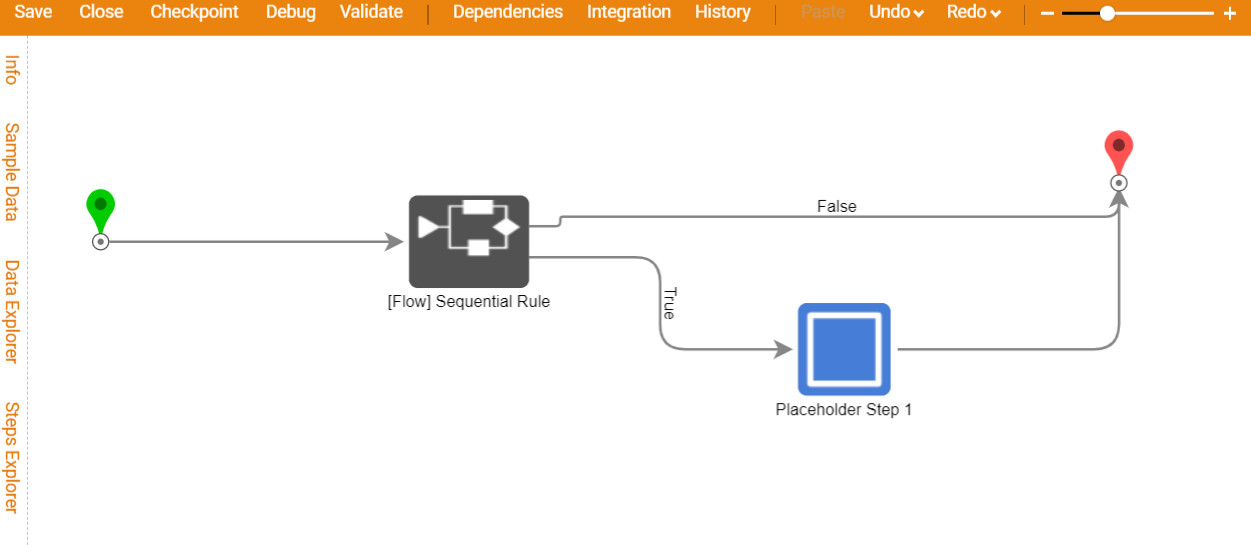 Was this article helpful?
---