Multi-Tenancy Register a Customer
Updated on 12 Oct 2018

1 minute to read
---
Set up a Customer Contract, Tenant and Account. Before a Multi-Tenant Contract can be Setup first Set up a Multi-Tenant Environment., see the attached link.
Example
Creating Your First Tenant
In the designer, Folders locate Hosting> Customers and right click to open up menu options.


Select Register Customer from the action menu to begin the set up of a new contract.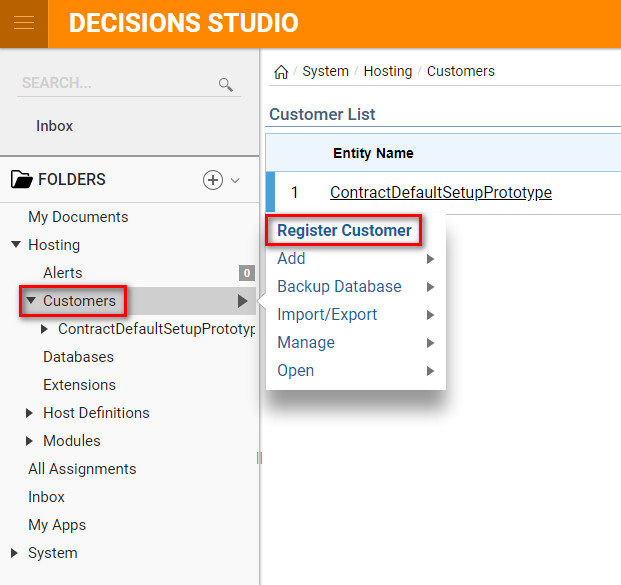 Next, navigate toHosting>Customers right click and selectRegister Customer to register a new customer.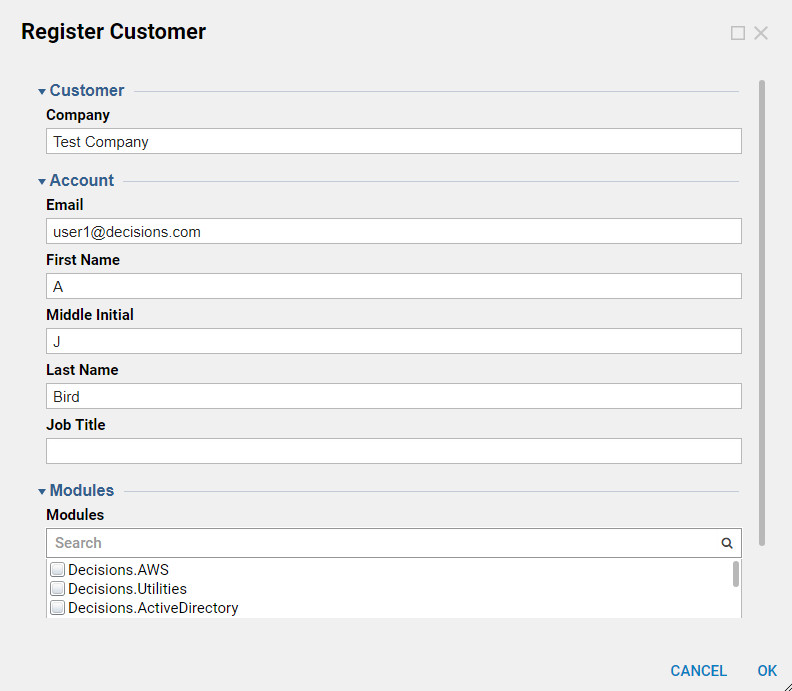 When a customer is registered, different Modules can be selected by navigating to the Modules section. Use the scroll bar to search for the desiredModule and check the box as needed.
Note: the Module must be installed in Decisions before it can be integrated with. For more information on installingModules in decisions see attached link.
Installing Modules in Decisions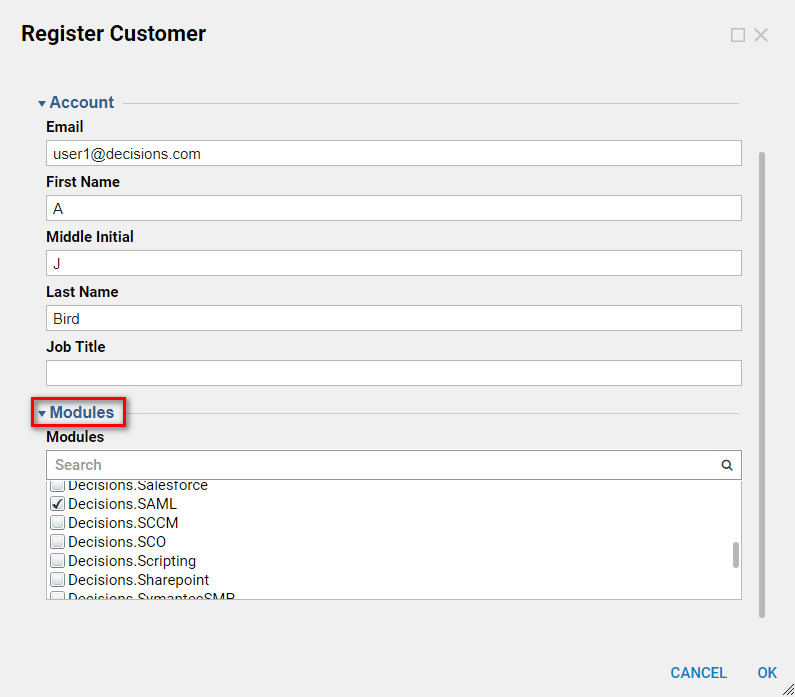 The next step is to Create a Hosting Definition.
Links
Installing Modules in Decisions
Multi-Tenant Setup
Create a Hosting Definition
Was this article helpful?
---