Introduction to Approval Chain
Updated on 12 Jun 2013

1 minute to read
---
Approval Chains are used to approve requests. System administrators choose which requests require approval, and by whom.  This video will guide you through the customization of an Approval Chain.
Example
To begin, expand the System category under the Folders tree at the left-hand side of the screen. Open the Designers section and select the Approval Chains folder.
(This example uses two previously created approval chains. Approval chains are created by selecting Create Approval Chain, choosing a name, and then setting the level.)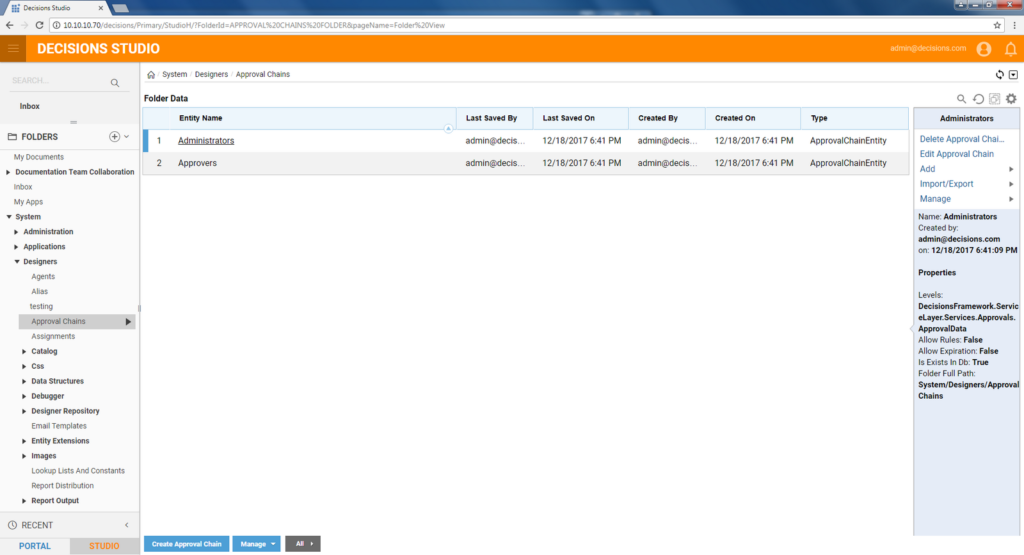 Select the desired approval chain, right click, and select Edit Approval Chain. Alternatively, click on the approval chain that needs to be edited, locate the actions menu in the top-right corner of the screen, and select Edit Approval Chain from the list.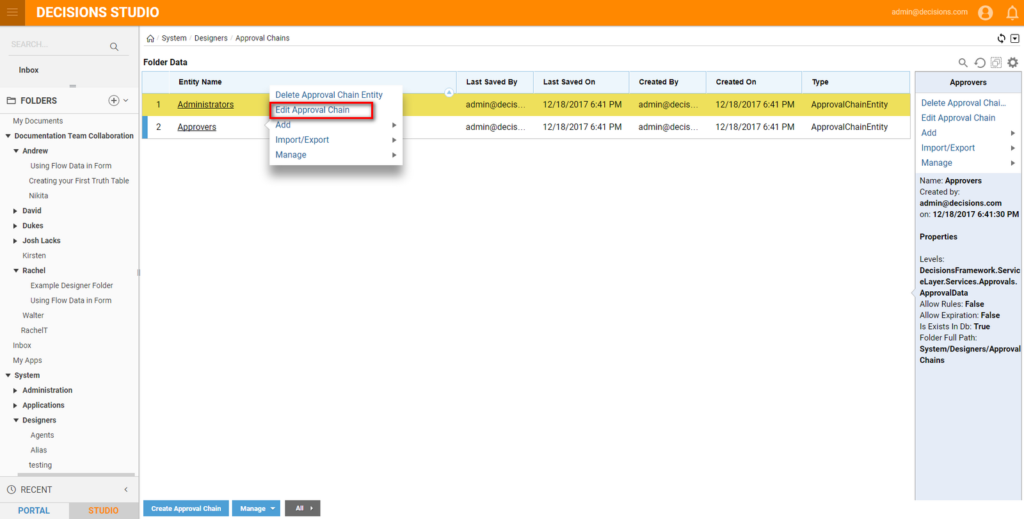 A name is required, however, the description is optional. Click the ellipses (... ) across from Levels to customize the levels of approval that will be used when this approval chain is activated.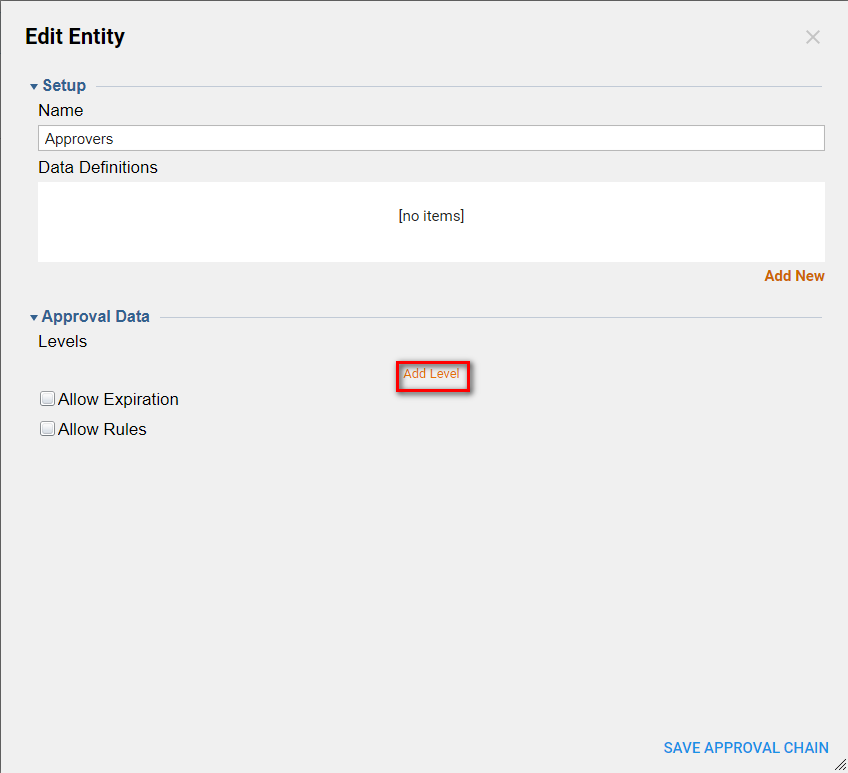 Unwanted groups or accounts can be removed from a level by clicking the "X " icon.

By typing into the field, a drop-down menu will appear listing any partial matches; click on a user or group to add it to the first level of approval.  The drop-down menu to the left of the field provides options as to whom within the group needs to approve the request.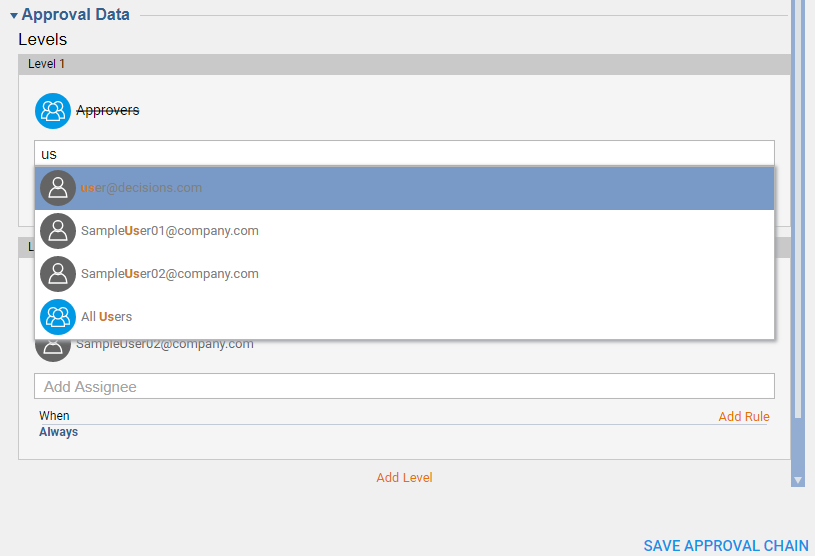 When All is selected for the approval level, it does NOT mean every single person in the group must approve for the request to proceed. It means that at least one person from each group and all individual user accounts specified on that level must approve (examples below):
Level 1 has 1 group : only 1 of the accounts within that group must approve
Level 2 has 2 groups: only 1 of the accounts from each group must approve
Level 3 has 2 groups and 2 individual accounts: 1 account from each group and both individual accounts must approve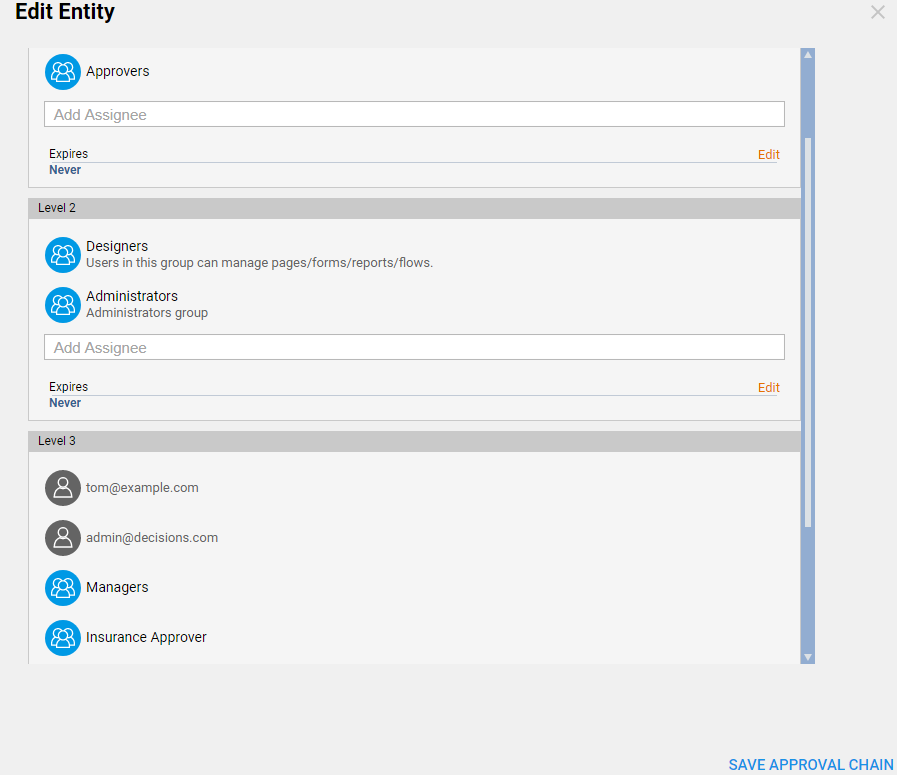 to confirm the changes. For more information, check out the related links below.
Was this article helpful?
---