Using Group Actions for Report Entities
Updated on 10 Oct 2013

1 minute to read
---
Overview
You can perform group actions for entities in a report. To select multiple entities in a report, first click the Multiple Selection button in the top right of your page. Then right-click the entities and click Manage to see the list of actions you can perform on the group.
---
Example
The goal of this example is to:
Create a portal page and add a report viewer to display a report in the current folder.

View the page and use the Multiple Selection button to select multiple entities.

View the options available for the selected entities.
To begin, select a Designer Folder and click the button Manage>Page>Add Page.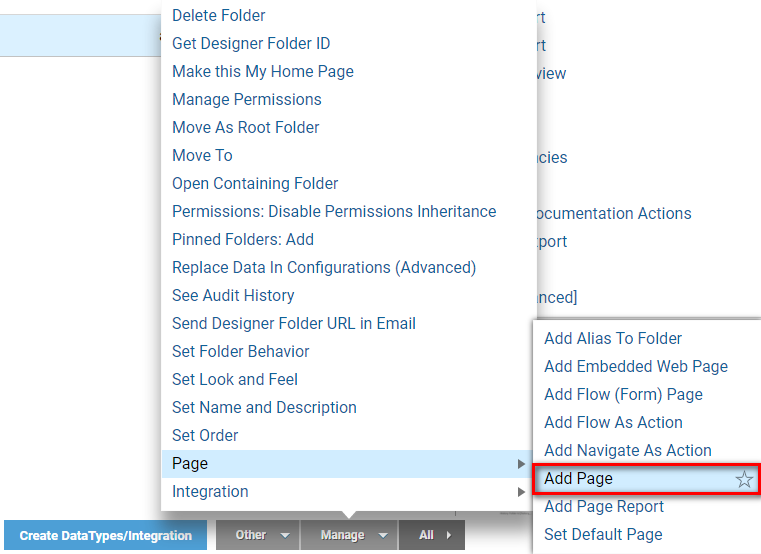 In the resulting pop-up window, name the page and click OK .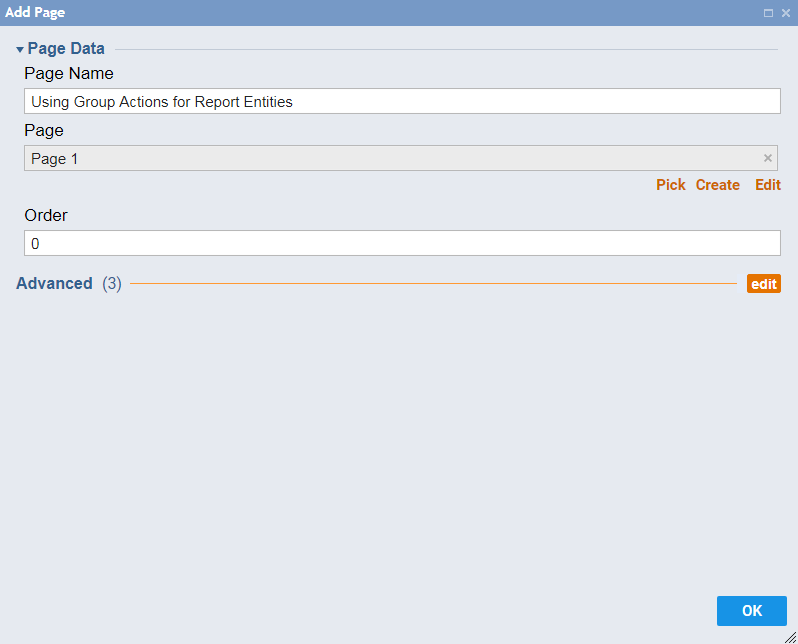 In the Toolbox Panel , expand the category Reports > [Existing Reports] > [Current Folder] > Report: Accounts Report and drag a Data View component to the workspace. (Note: for the Accounts Report to exist you must first create it.)


The page is now complete.  Save the page and close the Page Designer .
To view the report, select the page's thumbnail, click its Action menu, and select View > Preview Page .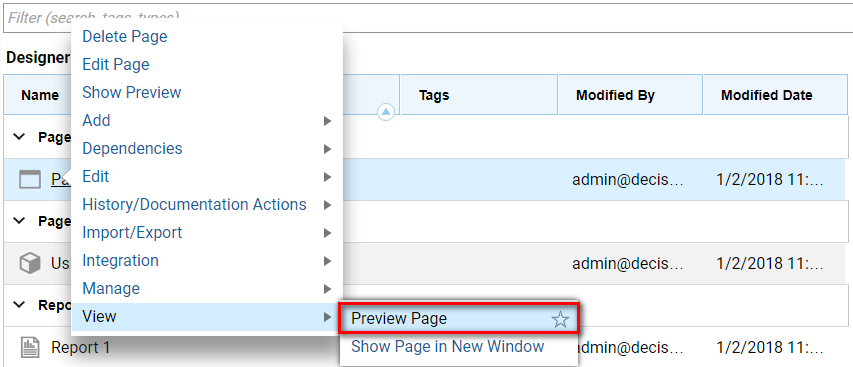 The page opens with the Document Report displaying in the Report Viewer .
Select the Multiple Selection button in the upper right.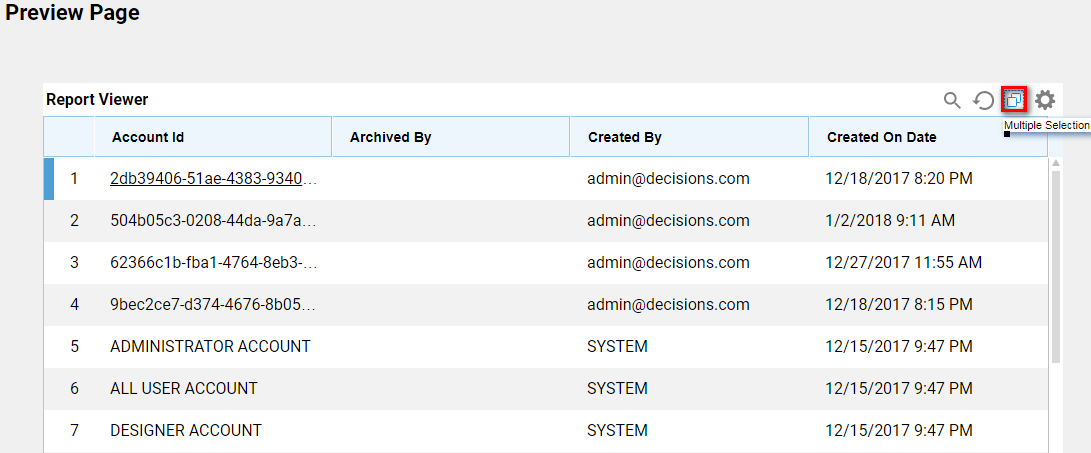 A column of checkboxes is added to the report.


When you click multiple checkboxes to select entities, a Group Actions menu appears listing shared actions available to the selected group.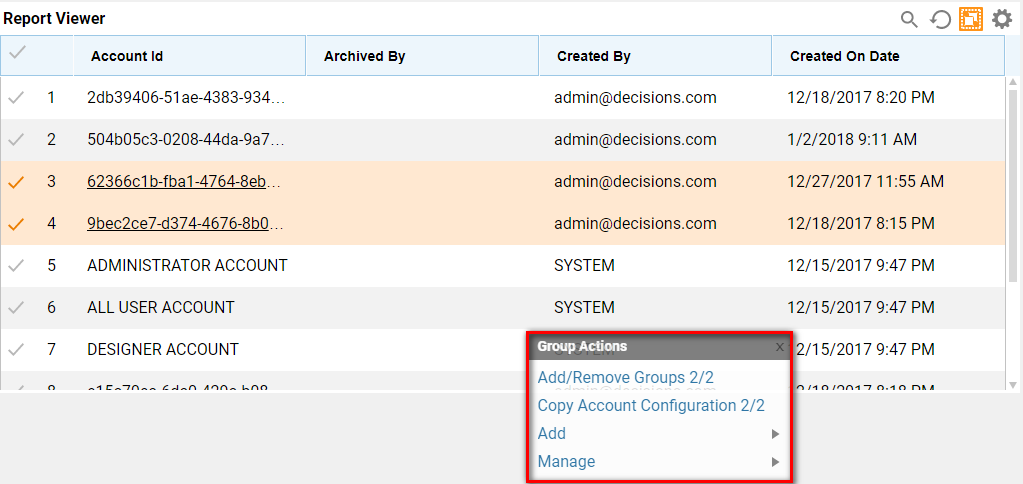 Was this article helpful?
---