How to Restart the Decisions Application
22 Feb 2022

1 Minute to read
How to Restart the Decisions Application
Updated on 22 Feb 2022

1 Minute to read
---
Overview
Self-Hosted
Decisions Server is a Windows Service that powers the Decisions environment. If an instance of Decisions needs to be reset, Decisions Service is the utility that is triggered to make that event occur. There are times when an Administrator will need to restart this Service such as, installing a new feature, updating settings, applying web configurations, or even recovering from a frozen state. If the Decisions Service is not opened by an Administrator, some options will not display. For this purpose, Decisions Server service will need to be restarted via Windows Services.
IIS Hosted
If Decisions is hosted by IIS then restarting the application will be performed through the Microsoft IIS panel and restarting the DecisionsAppPool. Another way to restart IIS hosted Decisions is through the command prompt with administrative level privileges and running the iisreset command.
---
Self-Hosted Example
To restart manually, navigate to the Windows search box which is generally located on the Windows Task Bar. Type in 'Services' and click the Services Desktop App.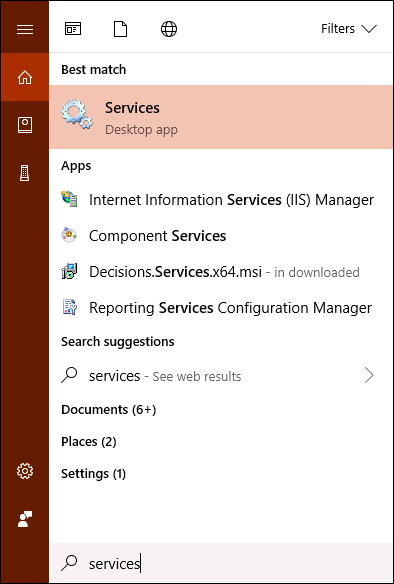 By default, the list should appear with the services listed in alphabetical order, scroll down this list until Decisions Server appears. Once the service has been located, right-click the name and select the 'Restart' option from the menu.
WARNING
Restarting Decisions Server from this menu will restart the Decisions instance IMMEDIATELY. DO NOT proceed if there is unsaved work.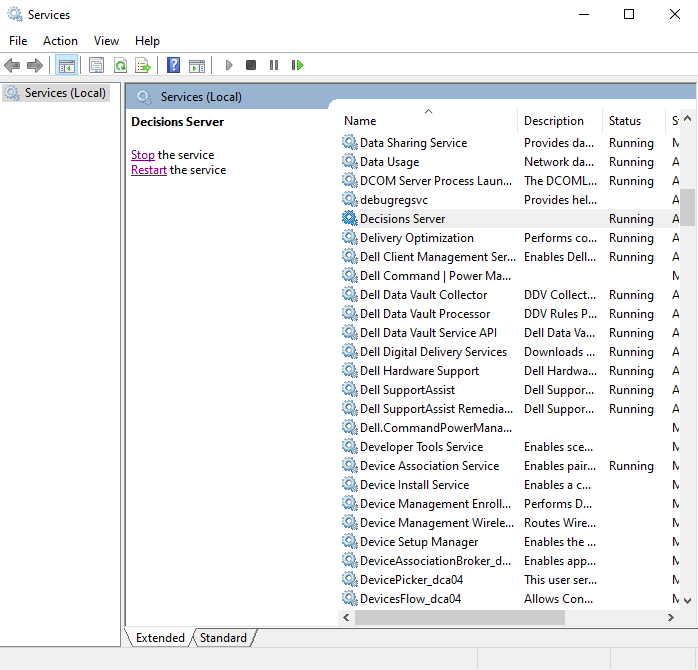 IIS Hosted Example
Open the windows command prompt with admin level privileges.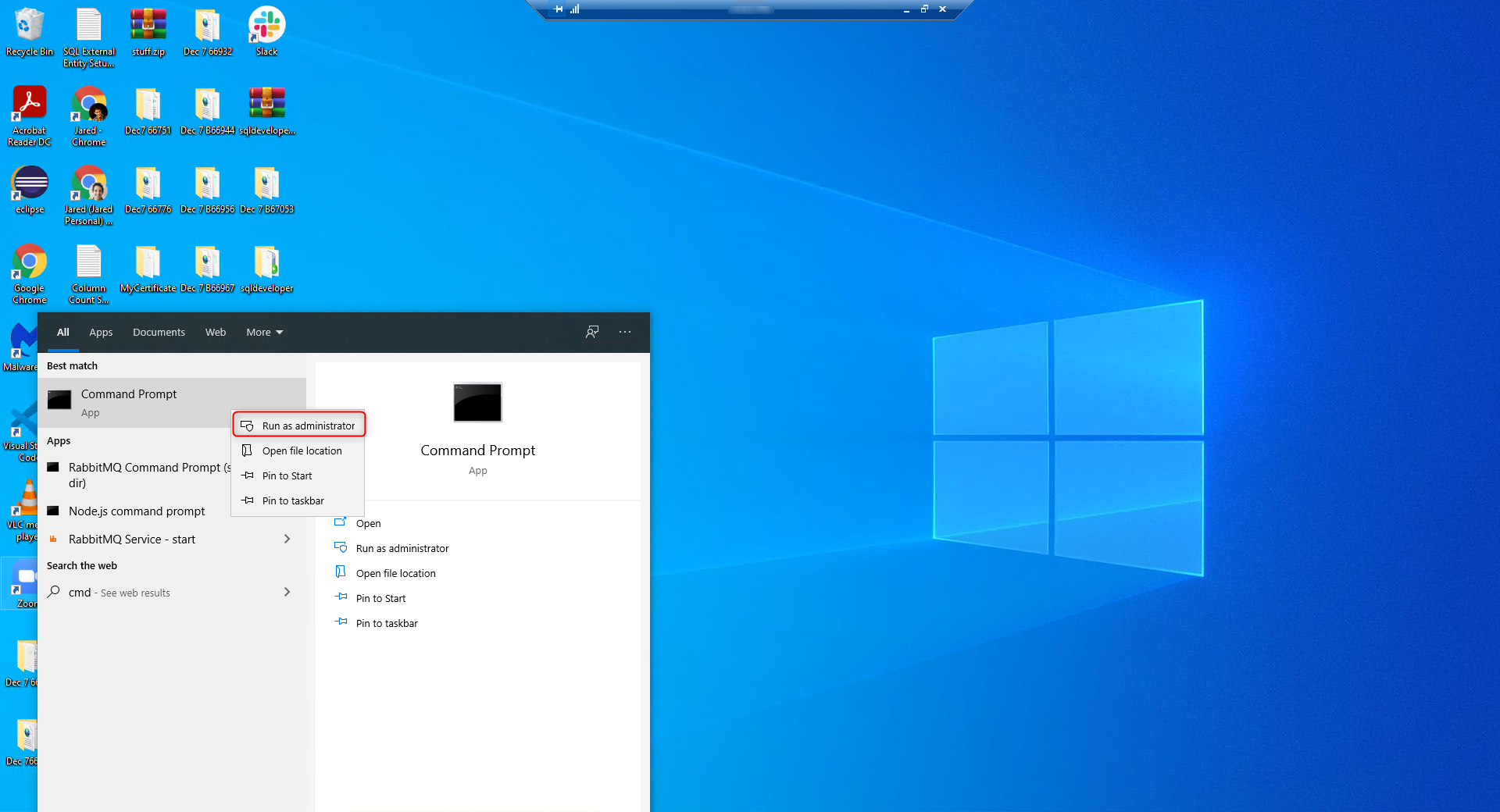 Then type iisreset and press enter.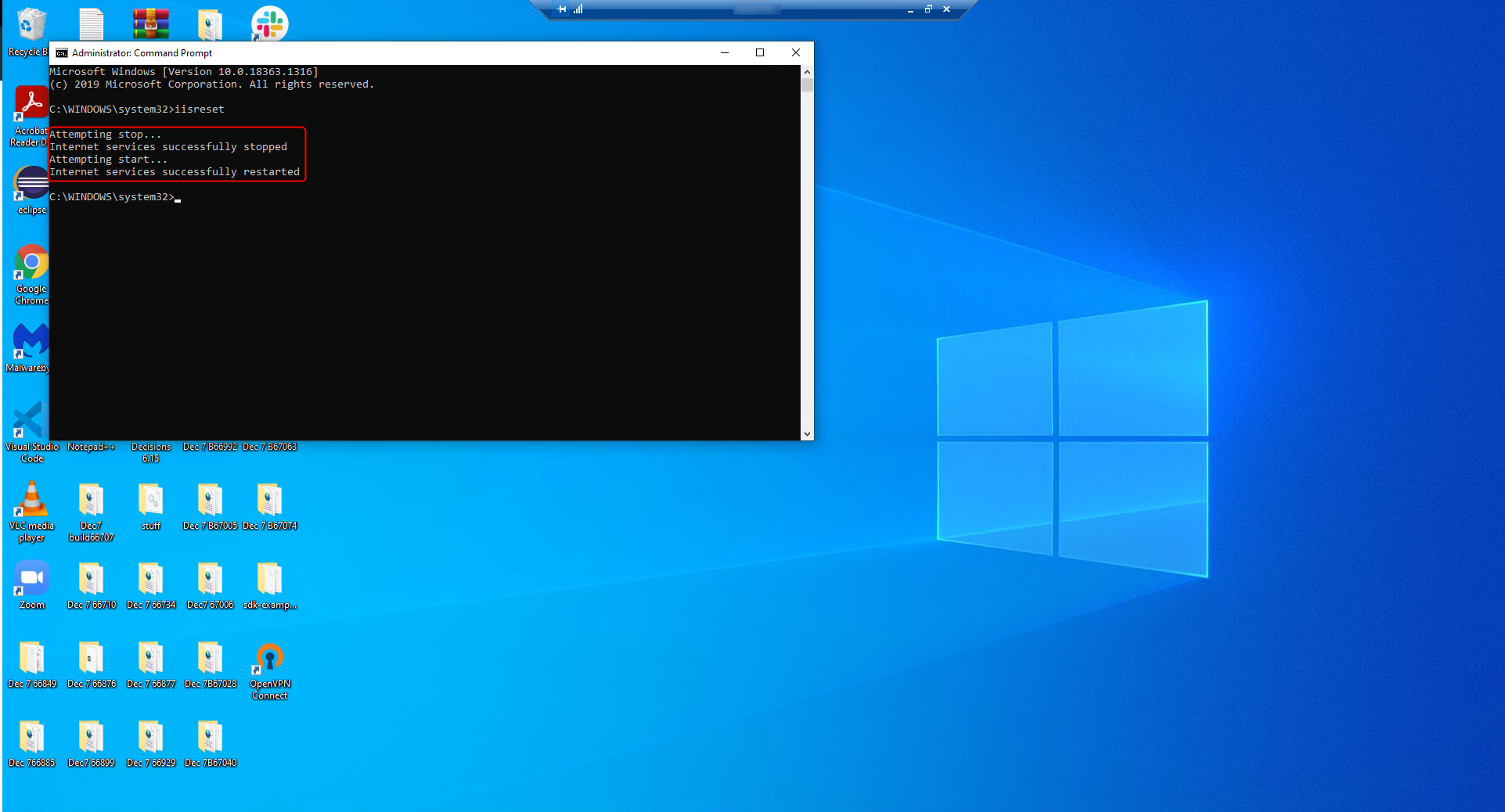 ---
Was this article helpful?
---