Emailing A Report
Updated on 15 Oct 2013

1 minute to read
---
A created report can be downloaded or emailed in .pdf or .xls format.
To email a report click on the Print Report button in the upper right, select the format, and click Email .
Example
The goal of this example is to demonstrate how to take an existing report and send it as an email through portal actions. If you would like more information on how to create a report, please click HERE.
To begin, go to any report, select the report's name and select Run Report from its Actions menu.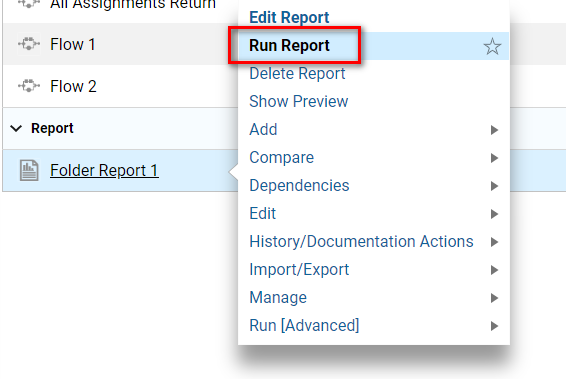 In the upper right, a series of buttons display, click the Print Report button.


A user is presented with two options. They can either Download the report or choose the Email Distribution option to have the report emailed. 
For the purpose of this example, select the Email Distribution option and click Proceed.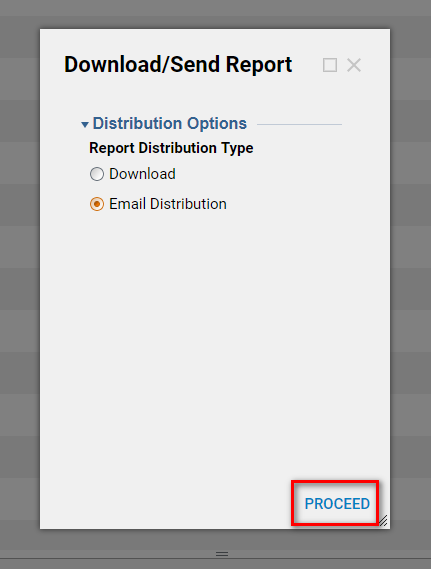 Fill out the To , Subject , and Message text boxes and press send.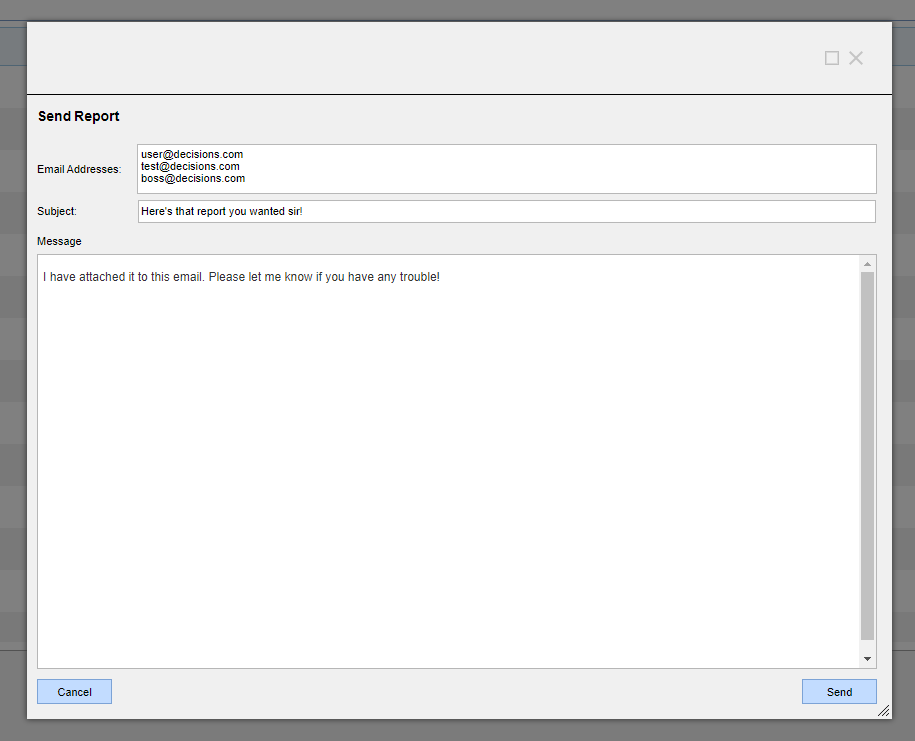 The user will receive an email with the report attached in .xls format.
Was this article helpful?
---