Deploying Server Side Extensions
Updated on 11 Dec 2013

1 minute to read
---
There are 2 ways that additional functionality can be added to the platform through the SDK.
Deploy a dll into the Local module
Create and deploy a module
DEPLOY A DLL INTO THE 'LOCAL' MODULE
The Local module is a special module that has the same structure as a deployed module, but it is just a set of directories where custom items are placed to be loaded.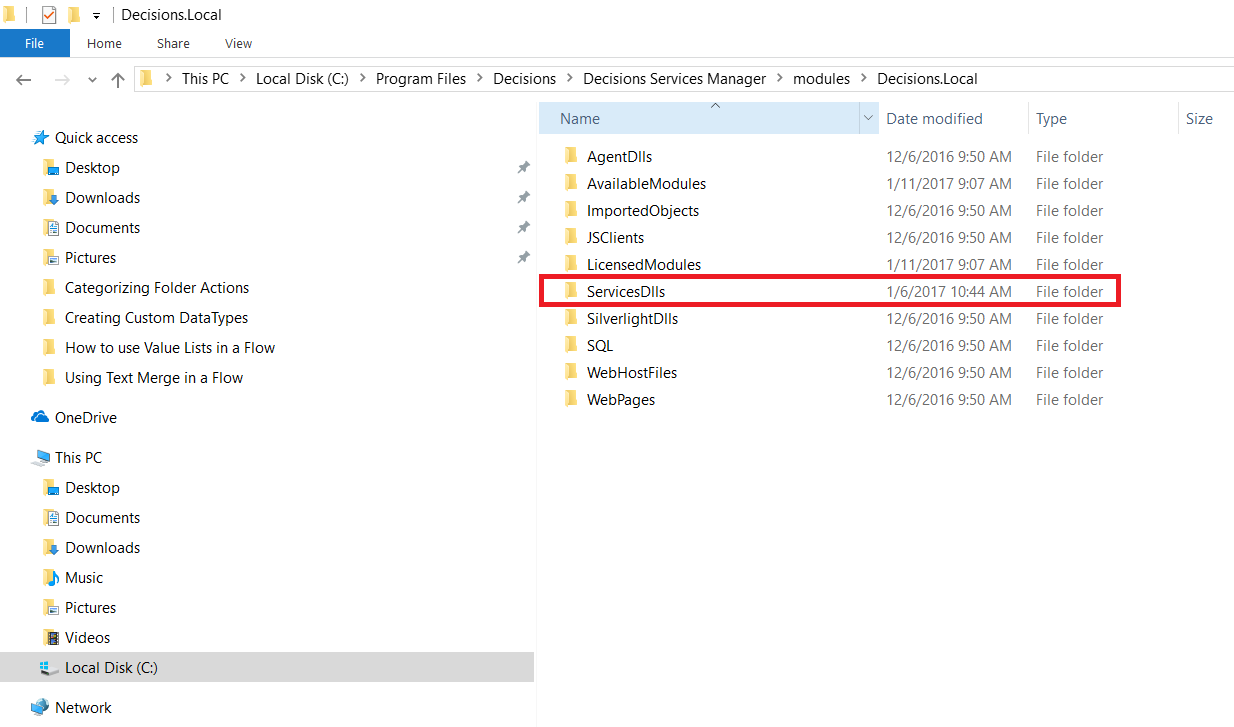 To deploy code using this method, compile your class project and copy the compiled dll to C:\Program Files\Decisions\Decisions Services Manager\modules\Decisions.Local\ServicesDlls , and then restart Service Host Manager service. (If the Dynamic Local Module Loading feature is enabled, a restart might not be necessary, depending on the nature of the deployed code.)
CREATE AND DEPLOY A MODULE
A module is a zip file that contains a number of elements (in directories) that represent different ways in which the platform can be extended.  To deploy this zip file, place it into C:\Program Files\Decisions\Decisions Services Manager\CustomModules .  Now your module can be installed like any other module, at System > Administration > Features .
The steps for creating a module can be found here: Building module (advanced)
Was this article helpful?
---