Decisions Studio
Updated on 02 Feb 2016

1 minute to read
---
OVERVIEW
Decisions Studio was implemented in Decisions 3.5 . This is basically an alternative Portal for Designers .
If we are logged in User Portal , we can switch to the Studio by clicking Open Studio link on the panel in the bottom left of the Portal .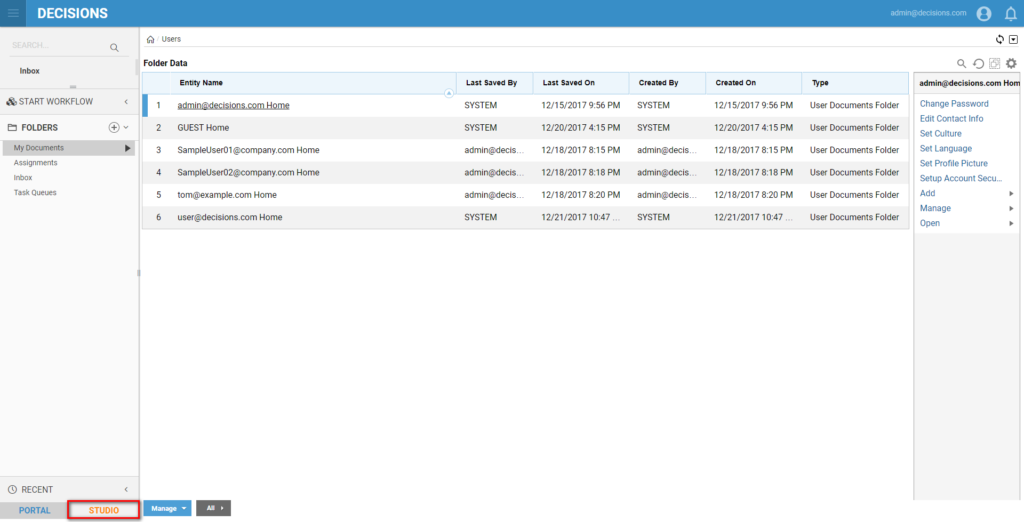 After we switched to the Studio mode we can see that the top panel in Portal is changed to orange (by default settings) . Also, to switch back to the Portal click the button on the bottom left panel. In the System > Settings folder we should be able to see Designer Studio Settings.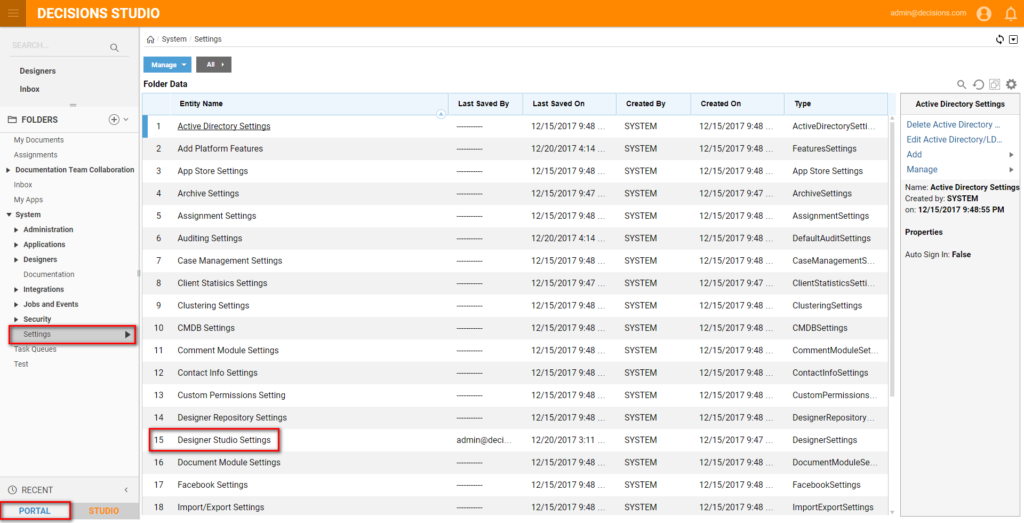 In Edit Designer Settings window we should be able to find a set of Studio Settings.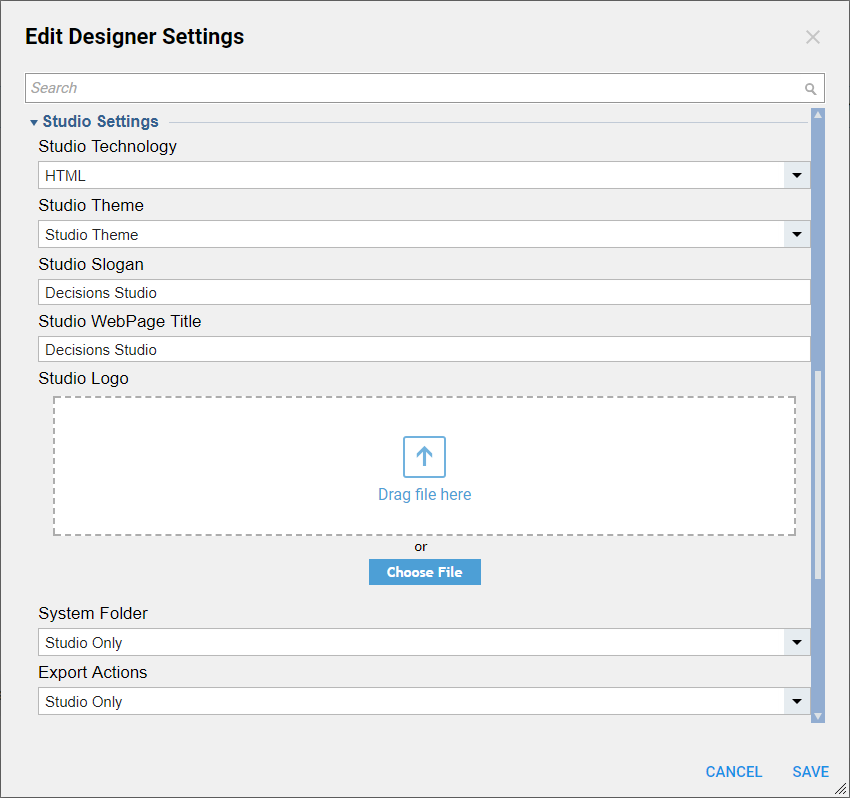 We can set Studio Technology to Silverlight or HTML . This means that when the user switches to Studio mode, we force browser to load the Portal in Silverlight or HTML mode.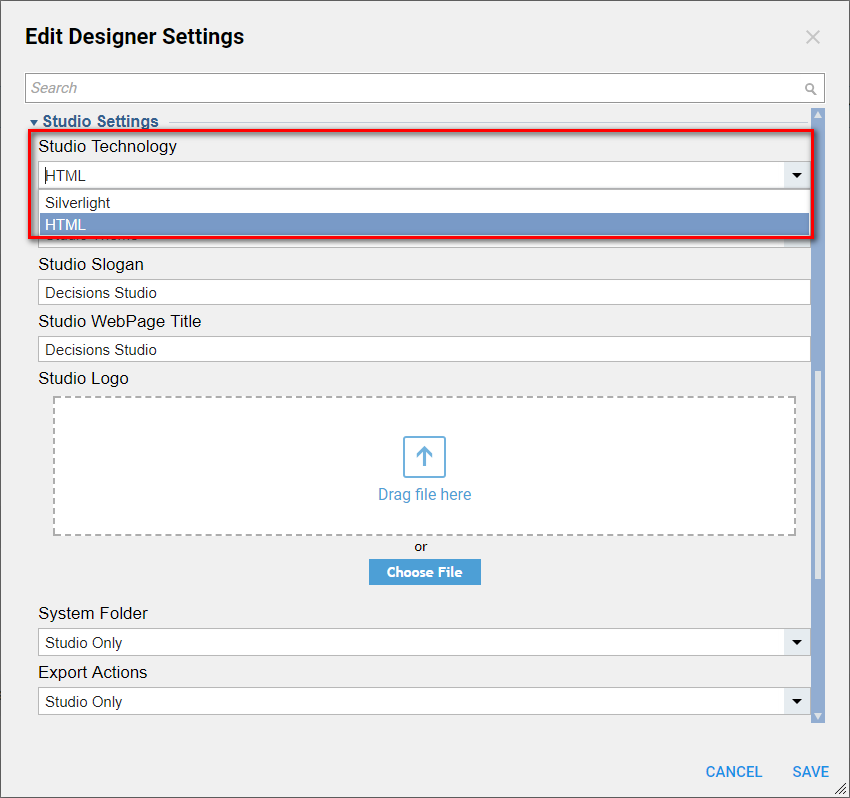 Next, we can edit the Studio Slogan and Studio WebPage Title . These will set Portal Slogan andWebPage Title uniquely for the Studio mode.
Also, we can pick a different Studio Logo for this Portal mode.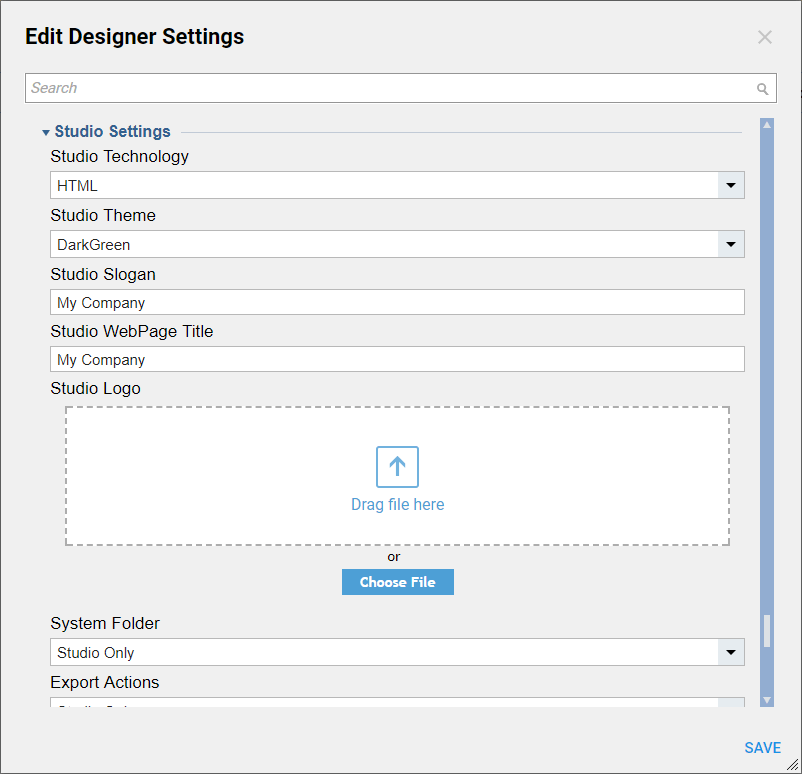 Lastly, we have a block of Portal options and settings that we can set to be visible in Studio mode only or in Studio and User Portal . They are:
System Folder
Export Actions
Permission Actions
Audit Actions
Get ID Actions
Integration Actions
Assignment Roles Actions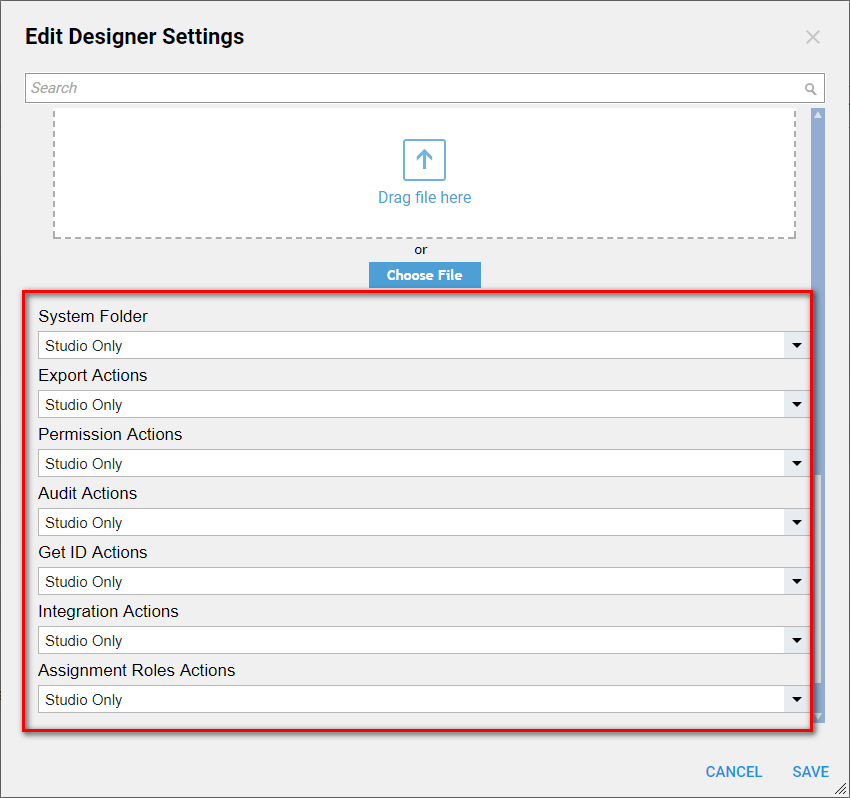 If we reload the page in the browser we should be able to see all changes that we have set for Studio mode.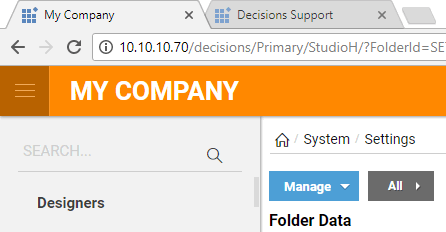 Was this article helpful?
---