Multi-Tenancy Creating a Hosting Definition
Updated on 05 Mar 2019

1 minute to read
---
This document shows how to create a Hosting Definition for your multi-tenant environment. Before a Hosting Definition can be created first set up a multi-tenant environment and register a customer. Please see the links at the bottom of the document if these are not set up.
Example
Add a Database: First Copy the Connection String that will be used in the new Database.
To copy the Database Connection String, start by navigatinging to Systems> Integrations>Databases and select Local Connection. On the right side of the Folder, view all of the connection data (Figure 3). Locate "Connection String" and copy the bolded string following the labe. Copy and paste the connection string in the new Database settings displayed in.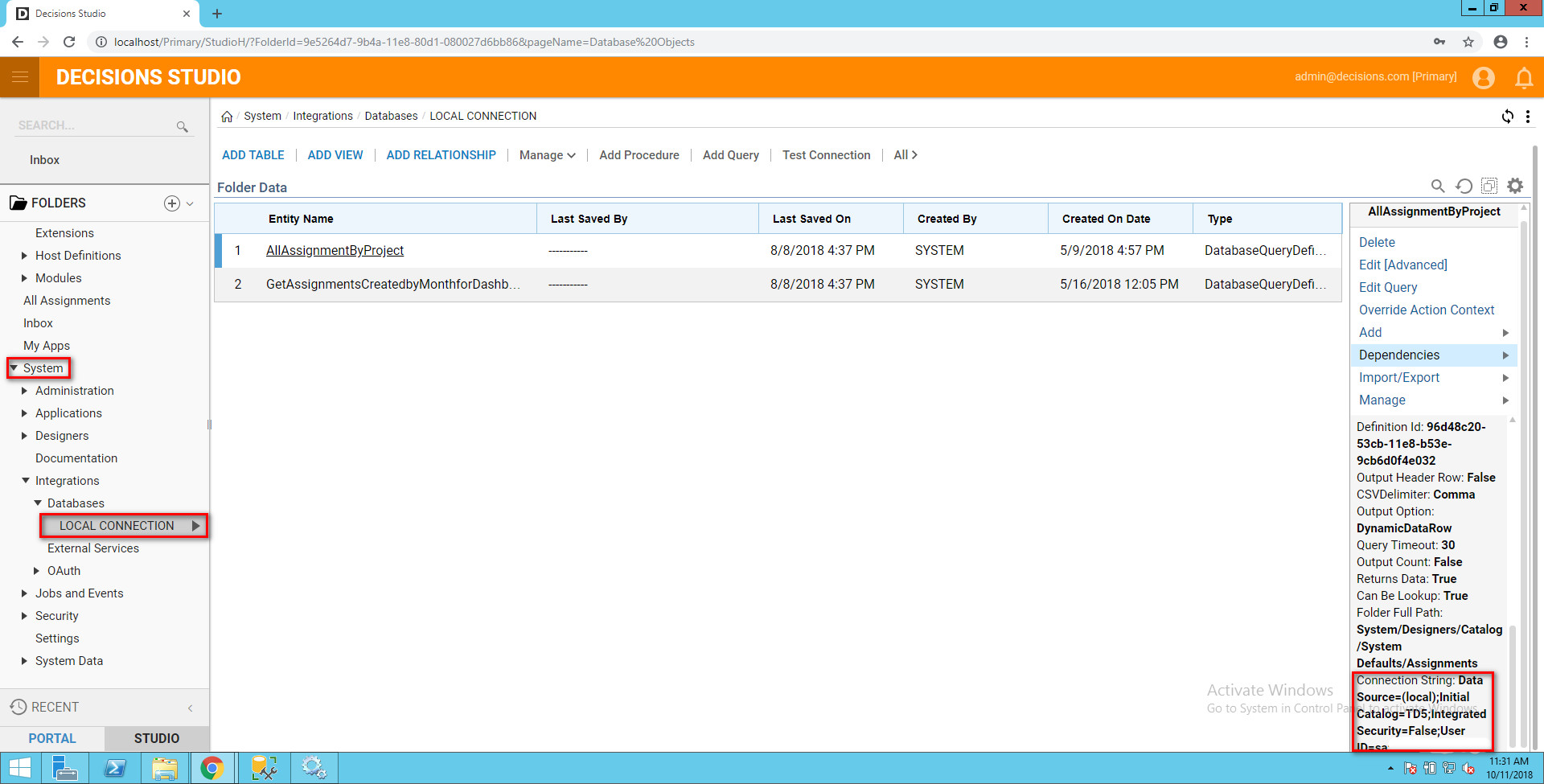 Next, navigate to the Databases folder under Hosting> Customers> Databases in the designer Folders. SelectAdd Database from the blue action panel located at the bottom of the Folder view.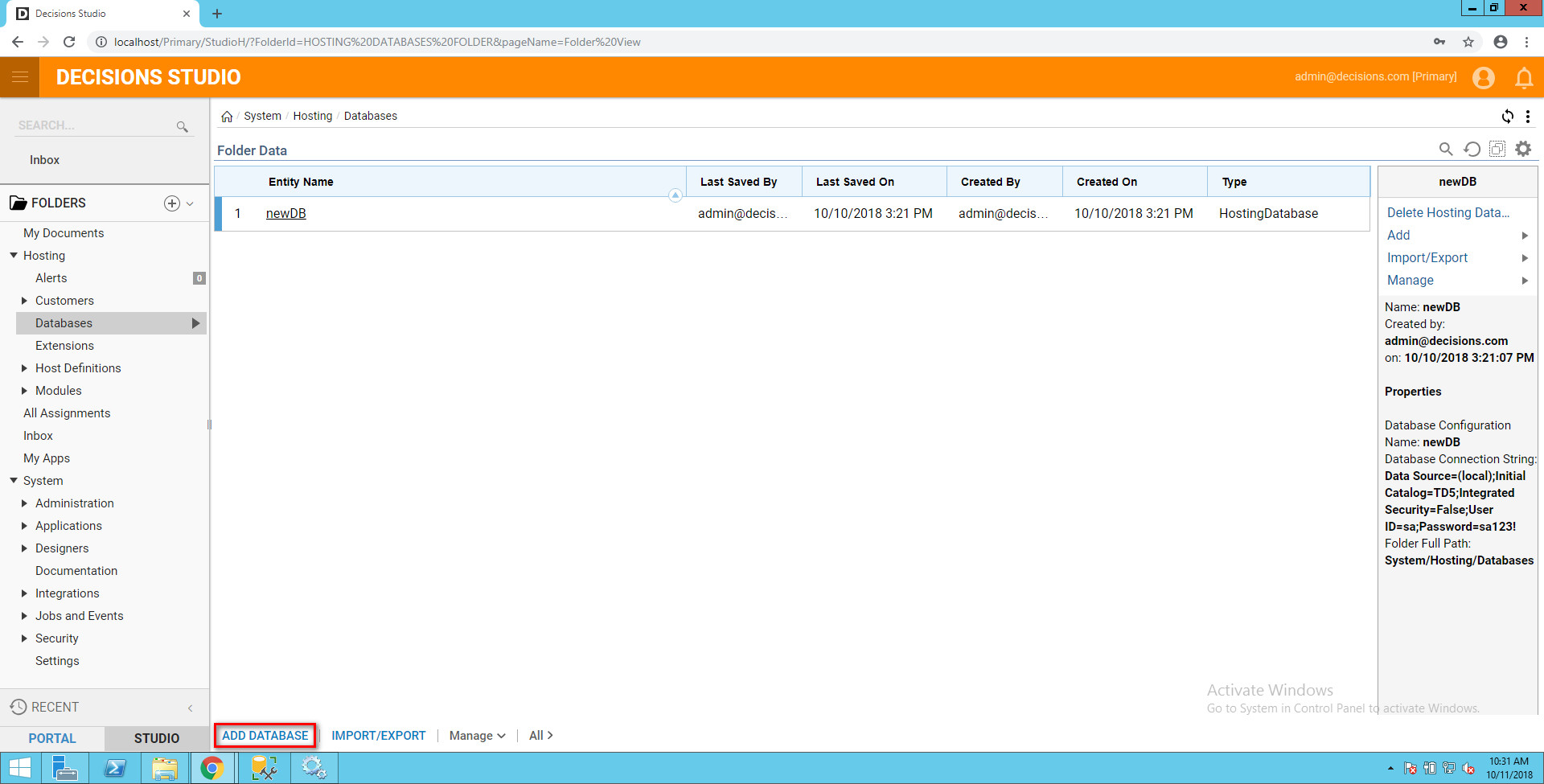 Copy the Connection String for the local database connection and Paste the Connection String in theDatabase Connection String field. Select OK to save and continue.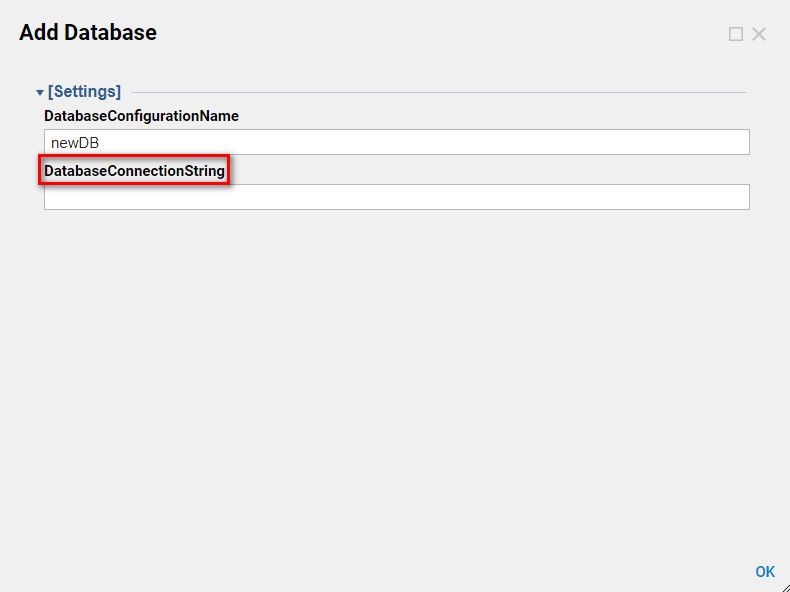 Setup Customer Configuration
Now that the Database configuration has been set, its time to Add the configuration to the Registered Customer. Locate the Customers folder under Hosting and right click on the Registered Customer. The image below shows Test Company located under Customers, right click on Test Company and select Add Configuration.


Set the Configuration name , choose the Hosting Type and Select the Database Connection (Figure 5). Select continue to save the database connection to your Registered Custome.
Configuration Name: The Configuration name can be any given name.
Type Hosting : Choose the Hosting environment, in this case, choose (Decisions (shared) Multi-Tenancy.
Select Database Connection: Here select the newly created Database.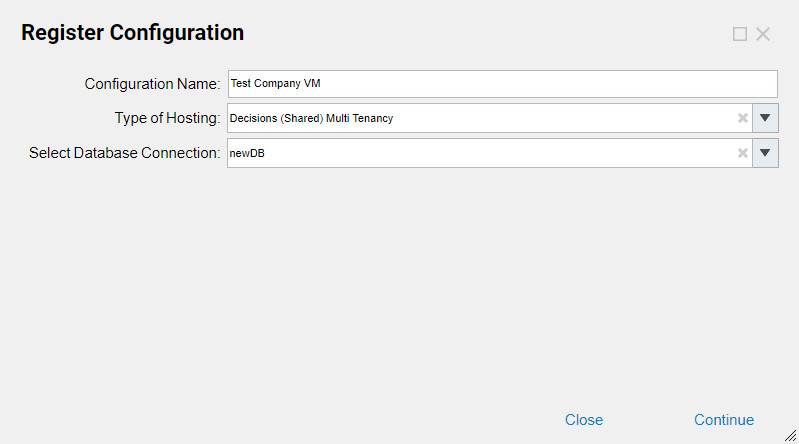 This step completes the set up of a newHosting Definition. The Hosting Definition is now registered to the customer**(Test Company)** . Next set up a Prototype Instance in Decisions.
Was this article helpful?
---