Creating an Active Directory (AD) Sync Job
Updated on 05 Mar 2019

1 minute to read
---
Warning : This will require appropriate technical resources on the clients side to be able to implement. We recommend making sure you have someone from your organization with experience available to streamline the process. Our support team is available to help, but may not be not be able to answer questions or solve problems that are unique to your company.
Active Directory (AD) systems can be synchronized with this system to automatically create local accounts through scheduled sync jobs.
NOTE: A prerequisite to creating an AD sync job is that AD server authentication must have already been configured in the portal. See Setting up Active Directory (AD) Server Authentication .
To create a sync job for AD accounts, navigate to System > Jobs and Events > Scheduled Jobs and click the Add Schedule Job button. In the resulting Schedule Job dialog, select Active Directory Sync Job and click Next to define which AD server to synchronize and on what schedule.
Example
We will begin by navigating to System > Jobs and Events > Scheduled Jobs and clicking the New AD Sync Job button.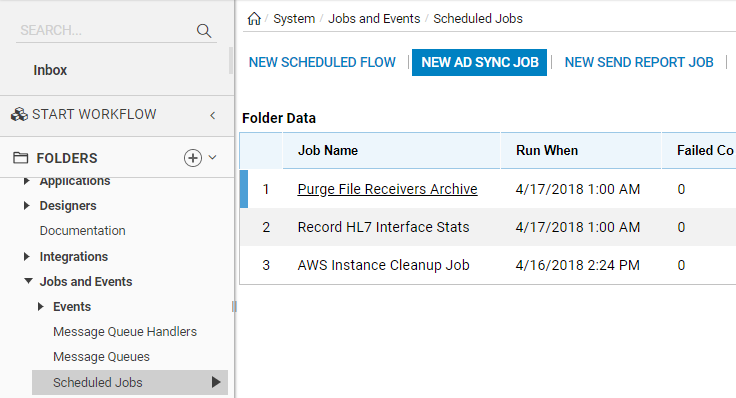 In the New AD Sync Job dialog, we will select the Sync All Domains .
To ensure that this sync job is re-queued in the event of a failure, we will select the Requeue if Job Fails checkbox.
Under Schedule Configuration , in the Calendar drop-down select Time Span Schedule.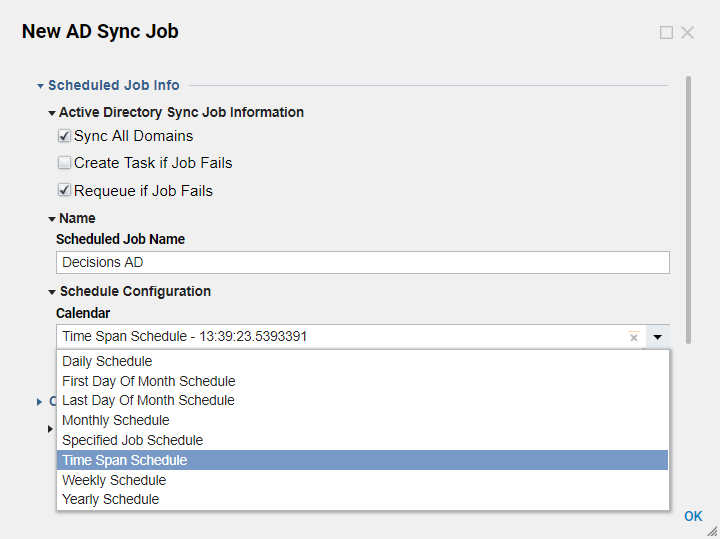 we will select Immediately in the RunWhen drop-down list, and then we will use the TimeSpan controls to define an interval of 18 hours, 35 minutes and 1 second. This means that every 14 hours, 1 minute and 46 seconds, our system will immediately try to synchronize with our AD server.
This completes our configuration, so we will click the OK button.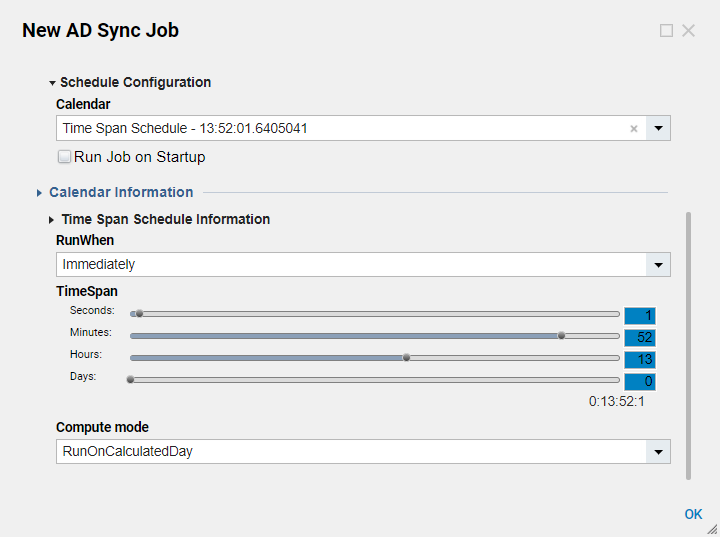 Our new sync job will appear in the Scheduled Jobs folder, where we can run it manually or manage it.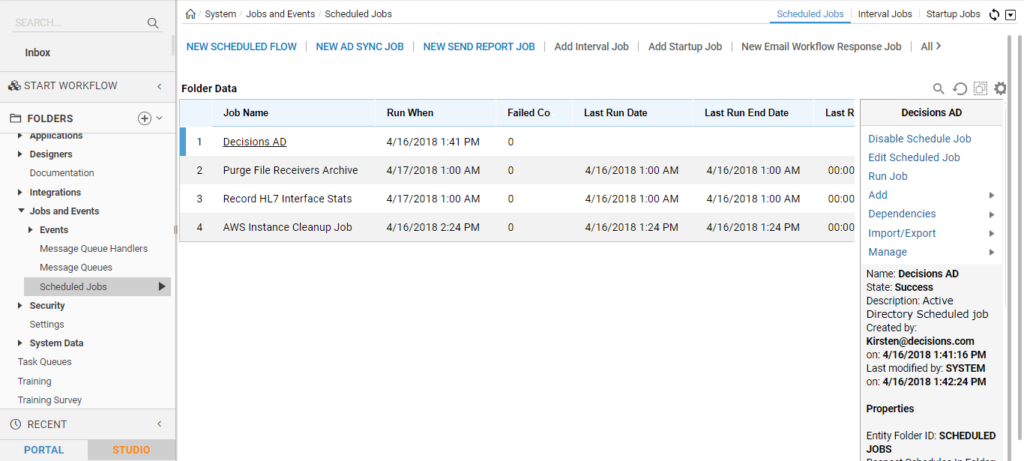 Was this article helpful?
---