Configuring the Report Viewer
Updated on 15 Oct 2013

1 minute to read
---
Configuring options for the Report Viewer gives a user the flexibility to set the behavior and appearance of the component on a portal page. Options include changing the appearance of buttons and filters, enabling group actions, setting a default report, and more.
To configure the Report Viewer go to the Page Designer.  Select and drag the Report Viewer to add it to the workspace. Within the Properties Panel you can set options for the report in the Behavior section.
Example
The goal of this example is to:
Create a portal page and add a Report View to it.

Configure the Report Viewer by selecting the default report, changing the view mode, and setting the output option.
This example uses a previously created Entity Report . The page that will be mentioned in this example is calledPortal Page .
In a Designer Folder, select Create Report/Page > Create Page/Dashboard. Name the page Portal Page and click OK. Click and drag a Report Viewer step from the Page Elements Panel, onto the Page Designer.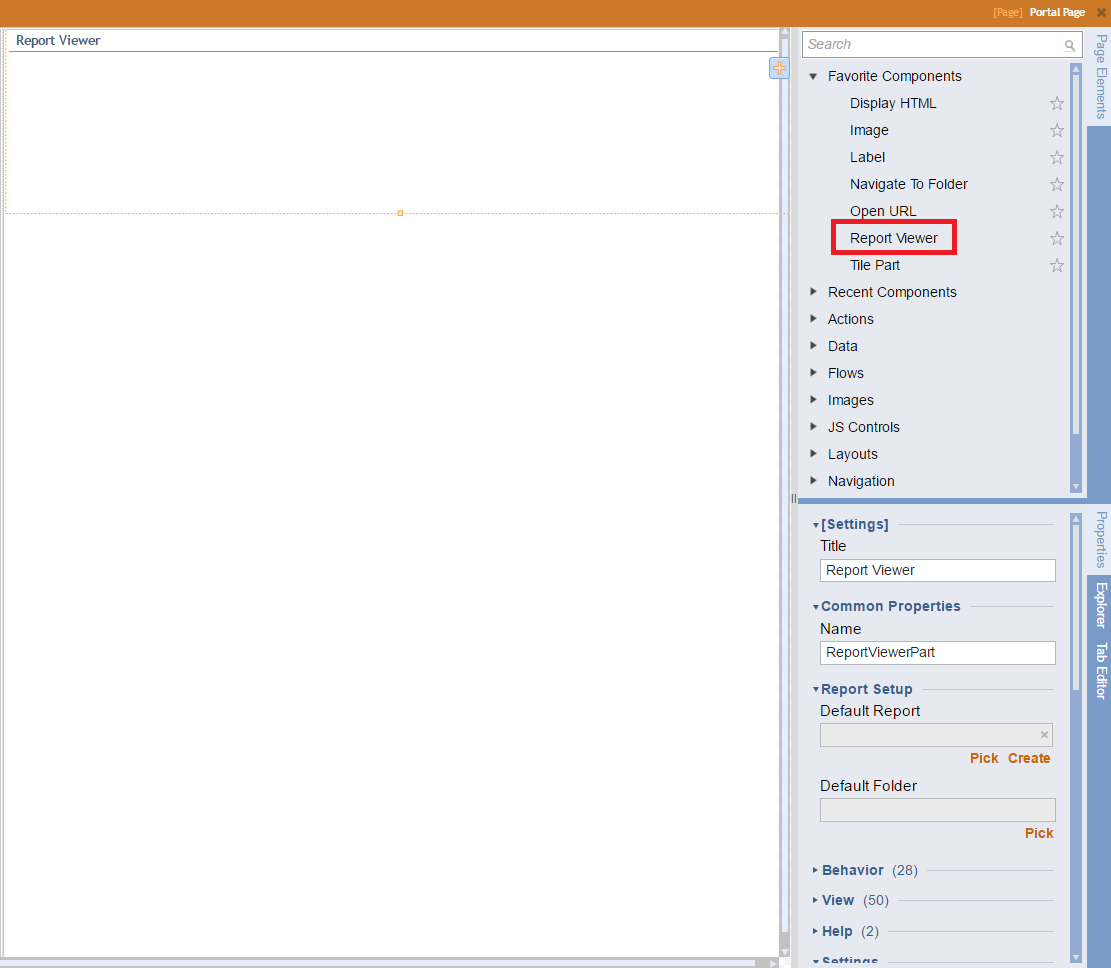 With the Report Viewer selected, in the Properties Panel (under Behavior ), click the Default Report selector.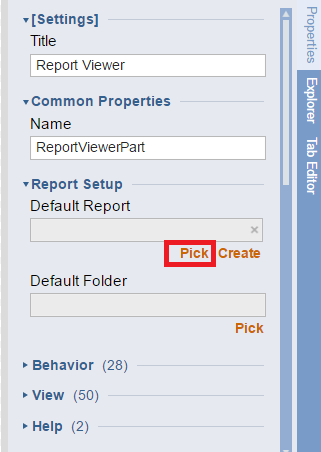 In the Report Picker window select the Entity Report under the Current Folder drop down and click OK.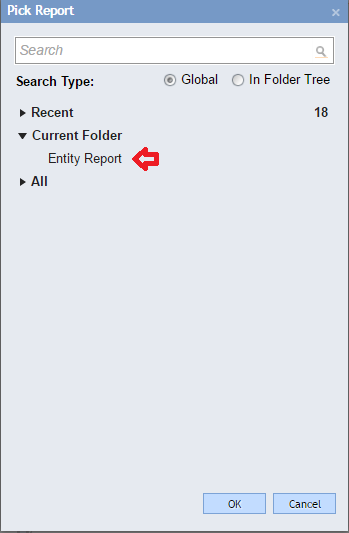 The View Mode checkboxes set an additional report format to view. In the Properties Panel under the View Mode checkbox list, select which views you would like to have access to. In order to view charts or a matrix for a report, the report must already have a chart or matrix defined.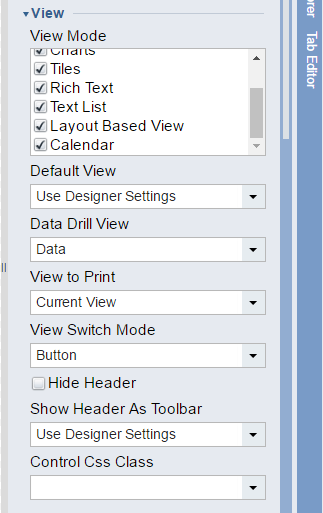 The page is complete. Save it and close the Page Designer . In the Designer Folder right click the recently created Portal Page and go to View > Preview Page.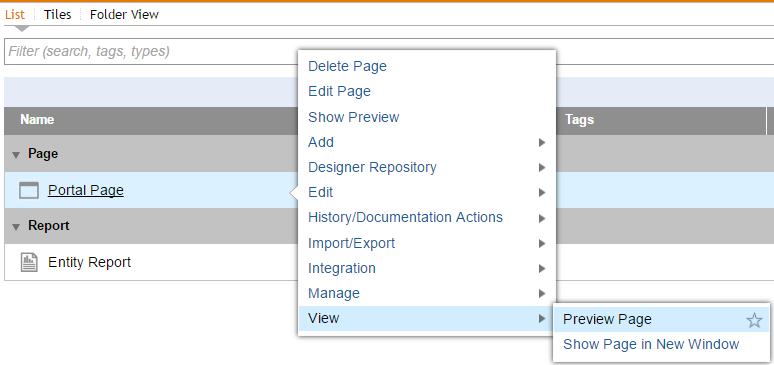 Select the View Mode tiles to change the view of the report.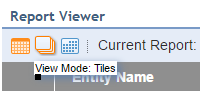 Was this article helpful?
---