Assigning To Do Tasks to a Group
Updated on 12 Jun 2013

1 minute to read
---
To Do s are actionable notes that can be assigned to users, group, roles or folders. These notes can be assigned automatically by flows or on-command by users. Users who receive To Dos will find them listed in the Tasks panel of My Home page in their portal.
Example
Our example To Do will be assigned to a group. In the My Home page of our portal, click the To Do button and select To Do in the resulting menu.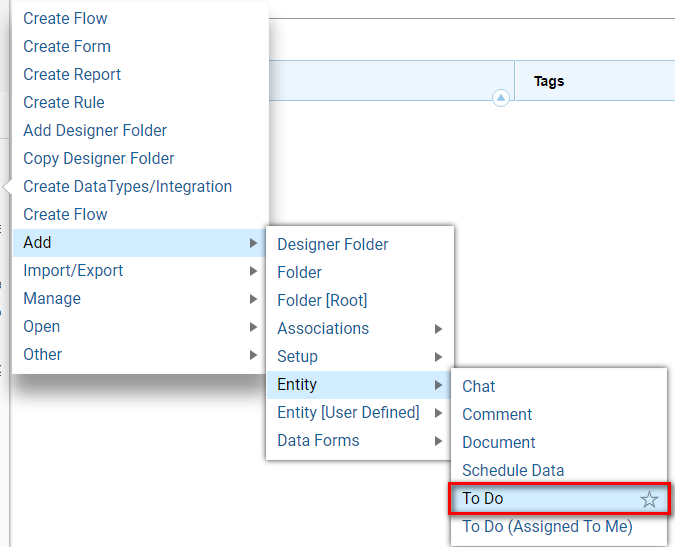 In the Add To Do popup, enter the details of our To Do. In the name field, type Adding TO DO for Group . In the Description field, type TO DO for group . Since we want to assign this To Do to an entire group, select Group in the Type of Assignee drop down list and click the Assign To Group selector.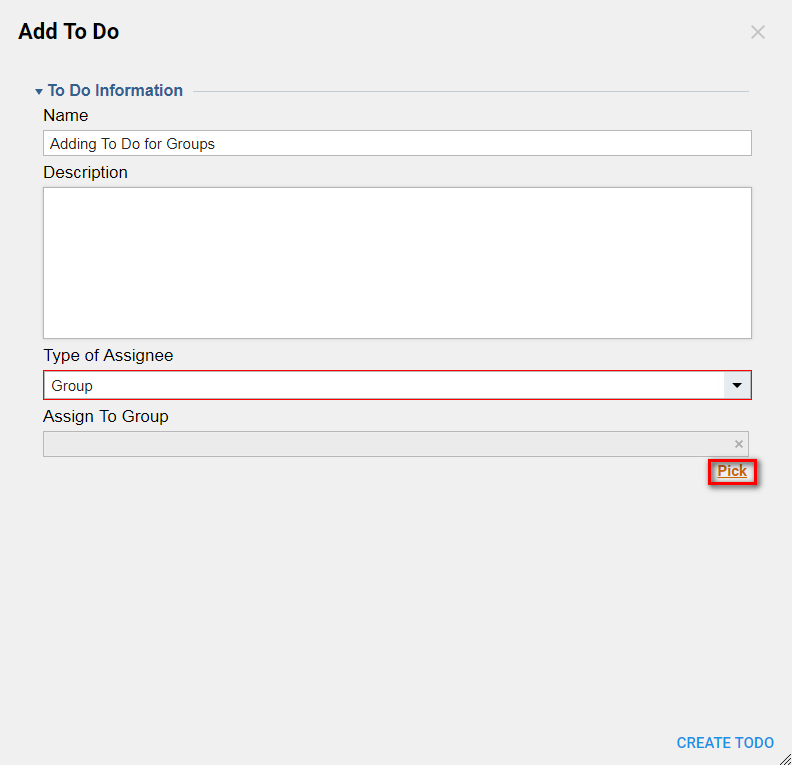 In the Pick Group popup, select Testers and click Pick .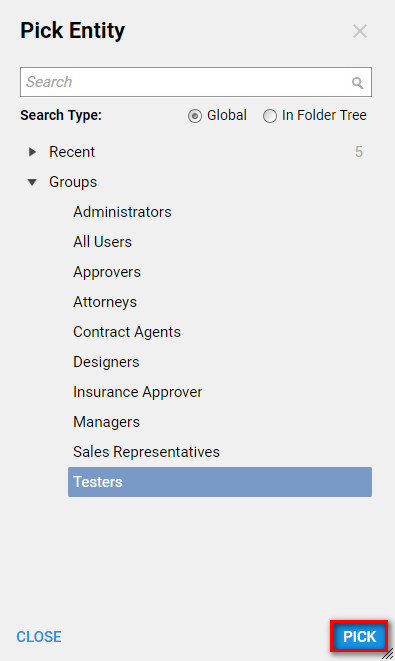 This completes our To Do. Click Create To Do . To verify that the To Do has been assigned, log out and then log back in as a member of the Testers group.

Navigate to the My Home page, find the To Do, and you will see Adding TO DO for Group assigned to us in the Tasks panel.


Was this article helpful?
---