Adding a Query to External Database
Updated on 06 Mar 2014

1 minute to read
---
It is possible to add queries, procedures, tables, and views to a database. You can do this during the database integration set up, or after the fact using the functions found in the folder created when a database is integrated with the portal. Adding queries, procedures, tables, and views to a database creates components for use in the Flow Designer.
Note: go through the following document to avoid SQL Server Database Permissions errors: Decisions and SQL Server
In this example, a query is introduced to provide specific data. The database has already been integrated. For a walk through on integrating with a database, refer to: Integrations
Navigate to the integrated database underSystem > Integrations > Database .
Click on Add Query .

Enter a name for the query, representing its purpose (the name cannot contain spaces). In the Query field, add the query. If the query returns data, check the Returns Data checkbox.
If a count attribute of the result set is desired, click the Output Count checkbox. If there is a need to limit the number of records returned, click the Limit Data checkbox and set the number of records.
Click on Run Query to test the query. The Results tab appears showing the data returned (if the query returns data). The Dynamic Type tab shows the data structure of the data returned.
Click Save to save the query. Now, in the Flow Designer , under the components for the database, a component for running this query will be available.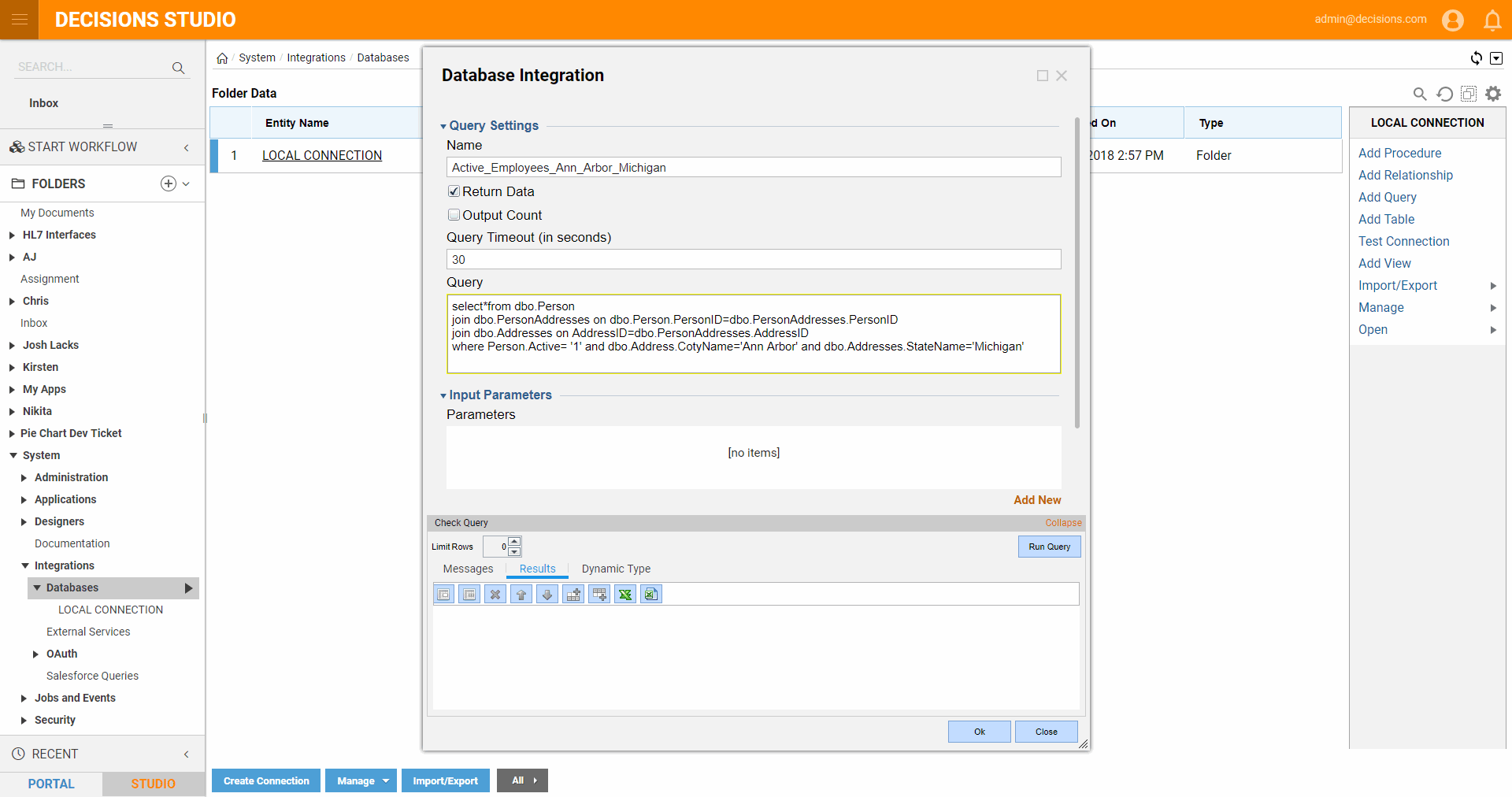 Was this article helpful?
---