About Dashboards
Updated on 11 Mar 2019

1 minute to read
---
Overview
A dashboard is a page that displays and organizes data to be analyzed easily and efficiently. Dashboards use reports, charts and other components that allow users to quickly and easily interpret information. A dashboard can be utilized for many different reasons and by different people in different roles. Their purpose is to display the most relevant and important data for the end user. The system updates the data on a dashboard when the user opens the folder containing the dashboard. While viewing a dashboard a user can refresh the portal to view updates to the data, although reports used on dashboards can be set up to refresh every time data changes on the report.
Dashboards are built within Designer Folders in the Studio then need to be added to a Folder for end users to access within the Por tal .
When creating Dashboard think about the following things:
Capturing the data you need to measure (what are we measuring?)
Visualizing that data (how do we need to see it?)
Interpreting the data (what does it mean?)
Below are examples of Dashboards displaying data in different ways.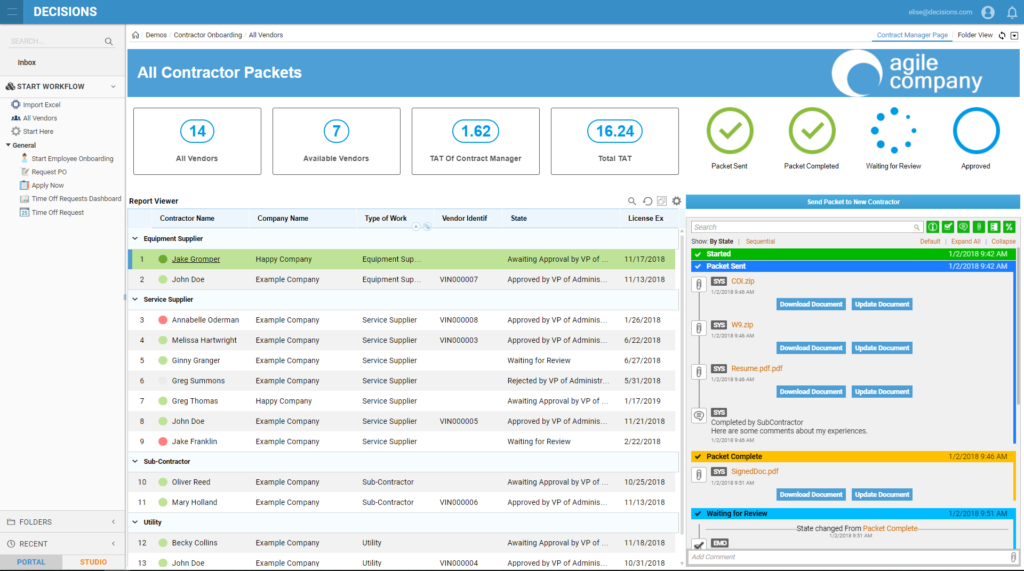 The dashboard below features Diagram Tiles . To learn more about Diagram Tiles click here.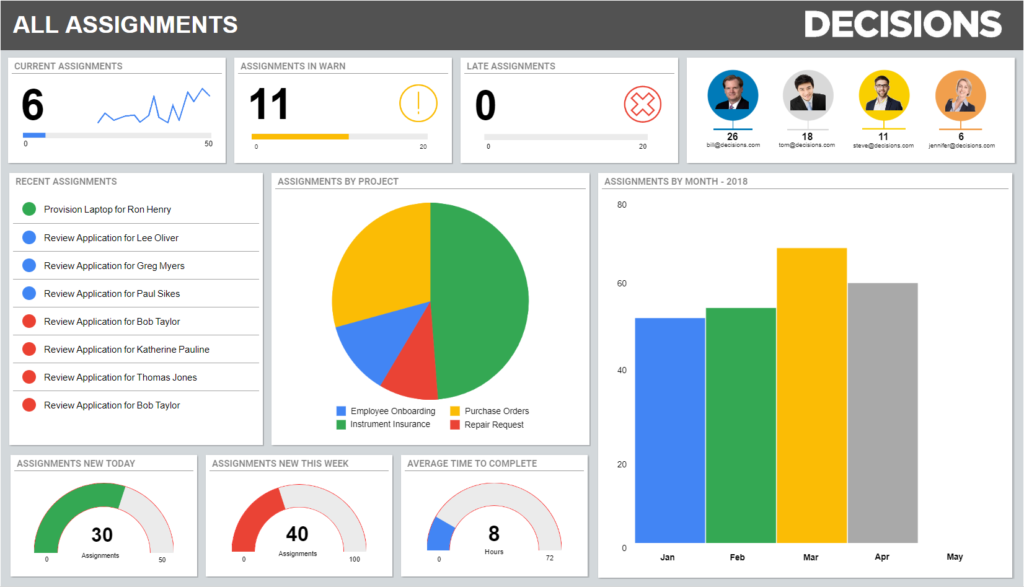 Was this article helpful?
---